Kris Jenner's Immediate Reaction to Kim Kardashian's Sex Tape Was Calm and Calculated
As you may have already noticed when watching Keeping Up With the Kardashians, Kris Jenner knows how to manage publicity and work it to her and her family's advantage.
The Kardashian/Jenner mom of six may be over-the-top in many cases, but she knows how to turn a potentially bad reputation into decades of profit.
This was the case when news came out that there was a leaked sex tape starring none other than Kim Kardashian and her ex-boyfriend Ray J. Despite how moms would be expected to behave, Jenner's reaction was calm and calculated.
Kim Kardashian's sex tape scandal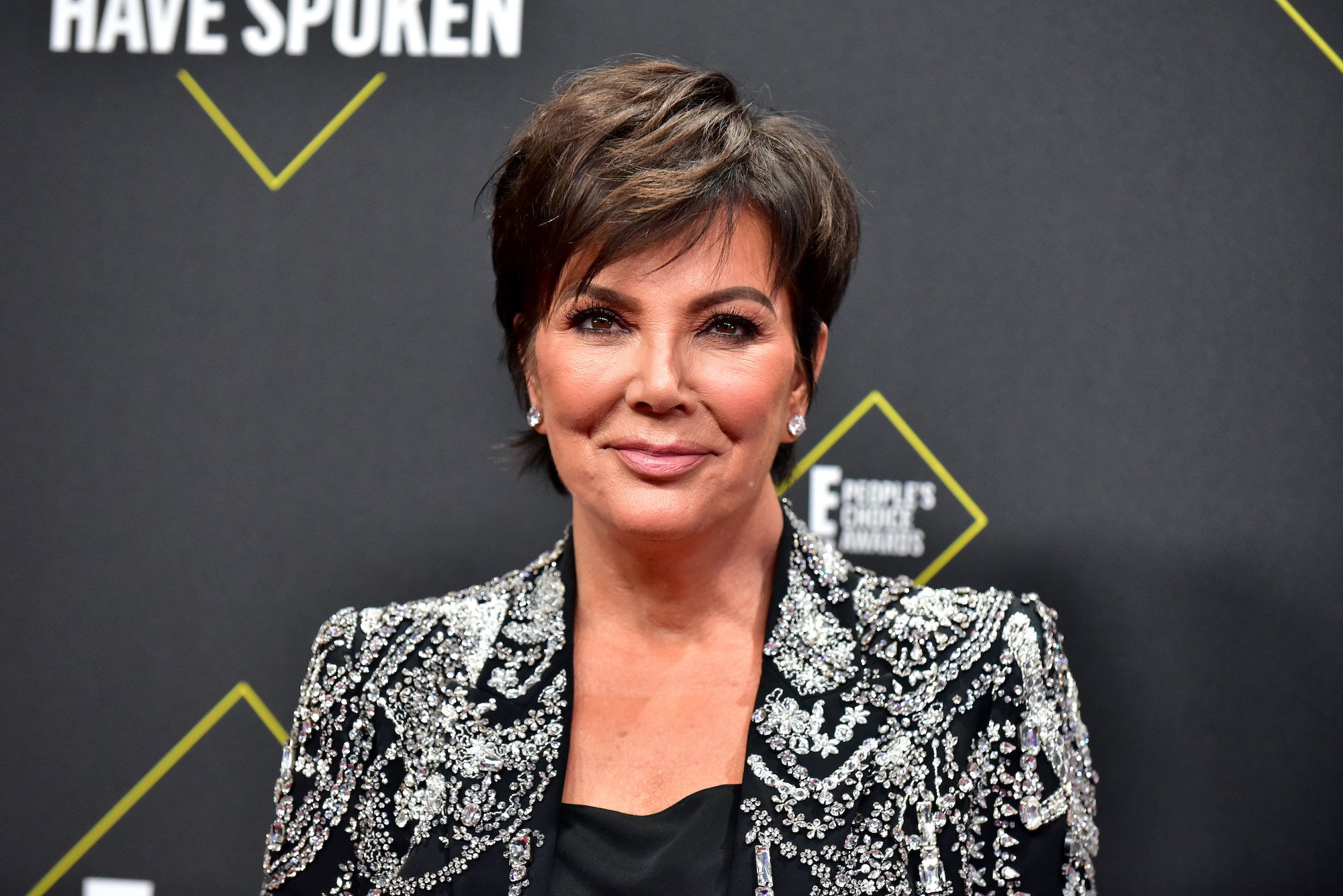 The sex tape scandal started in February 2007 when someone leaked a tape of Kim Kardashian having sex with her then-boyfriend Ray J in 2004. The reality TV star agreed to do it with the "One Wish" singer but never meant for it to go public.
The leak was sent to TMZ, but it would be a porn company, Vivid Entertainment that would give the public access to it, under the title Kim Kardashian, Superstar. 
Although the Kardashian family initially fought the release of the video with a lawsuit, Cosmopolitan reports they "ultimately settled the suit for a reported $5million."
A scandal that would go on to receive unbelievable attention, even as an opening joke at a prestigious award show like the MTV Awards. In fact, their 2019 host Zachary Levi added to his speech more than a decade later, "And of course, America's other sweetheart, Ray J from Love & Hip Hop, is here. Although, I'm sure some of you are more familiar with his work as a cameraman."
The joke was not well-received by the artist and his wife.
It's said to be what made her famous
RELATED: Kim Kardashian Blames Drug Use For Her First Marriage and Infamous Leaked Tape
Most people contribute the sex tape to her fame today and wouldn't be far off considering the lineup of breakthroughs to follow. Most notably being the premiere of Keeping Up With the Kardashians, a reality TV show that would manage to stay among the top hit series for more than a decade after.
Not to mention, the growing interest in the home-movie film star would lead to various deals in the coming years, like series spin-offs, the opening of D-A-S-H, a fake-tan brand named 'Kardashian Glamour Tan,' her own perfume line, and even her own song and music video called Jam (Turn it Up).
Most notoriously, however, was when she shot her playboy cover only a few short months after the sex tape leaked.
"It's nothing that I regret — being on the cover of Playboy is very iconic," US Magazine reports Kardashian saying. "I was like, 'OK, I'm proud to do this and to show people that I don't have to be stick-skinny to be looked at as a sex symbol, and to me, that's not what's attractive anyway.' So I was all for it, although I was very nervous."
Kris Jenner's immediate reaction to her daughter's sex tape
RELATED: How Much Money Does Kris Jenner Make from 'Keeping Up With the Kardashians'?
Jenner's daughter was already seeking celebrity fame at the time the sex tape was released. This meant it could either drag Kim down with disgrace, or the publicity could be used to her advantage. As Jenner says, "They don't call me a momager for nothing!"
According to the podcast Even The Rich, "she calls her mom [after hearing about the sex tape leak], babbling and hysterical. But Kris starts piecing together what's just happened, and her mind starts racing. As a mom, she's furious [and] heartbroken, but Kris isn't just Kim's mom. She's also her manager."
Jenner knew she had to put all of her feelings aside and make a plan. She knew "this tape could either tank [Kim's] emerging career or put her on the map. [So,] Kris waits for Kim's sobbing to slow down [and] speaks into the phone calmly, 'Kim, I need you to listen to me.'"
From there, the calm and calculated Kardashian/Jenner mom would not only jumpstart Kim Kardashian's unbelievable fame but that of her other five children and herself. All the while being a 'momager' to all her kids and taking on whatever obstacles are thrown at them.