Krispy Kreme: Kris and Kylie Jenner Can't Get Enough of Their Doughnuts
Kris Jenner, the matriarch of the Kardashian-Jenner family, and her youngest child, 22-year-old Kylie Jenner, both have an obsession with Krispy Kreme doughnuts. The mother and daughter have proved time and time again just how much they adore the doughnut shop's sweet treats.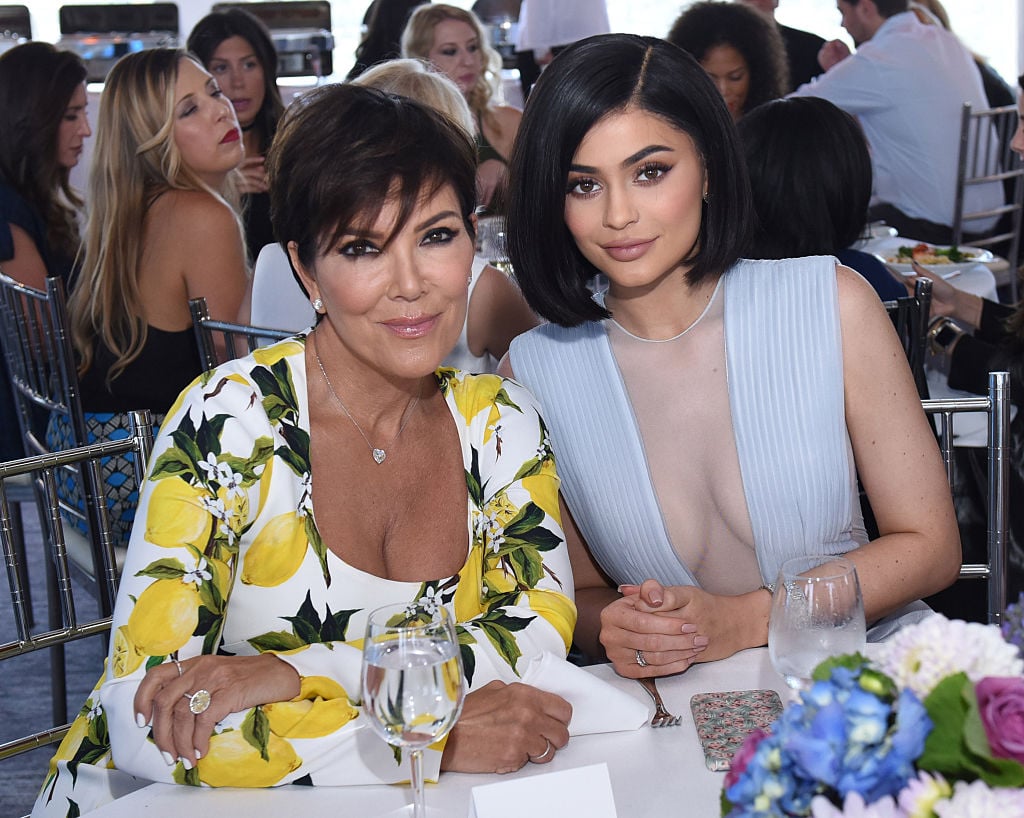 Kylie Jenner raved about them on her Instagram Stories
In September 2019, Kylie asked her followers to help her decide which Krispy Kreme doughnut to eat with the help of a poll on her Instagram Stories. Getting over being sick, the founder of Kylie Cosmetics couldn't help but gush about the doughnuts: "Look how good this looks. They're still warm," she said in the video. Clearly, Kylie has a deep appreciation for fresh Krispy Kreme doughnuts and enjoys every single bite. 
Then she had doughnuts delivered to her best friend
While debating which doughnuts to eat with the help of her followers, Kylie's bestie Anastasia Karanikolaou, also called Stassie Baby, saw her Instagram Stories and couldn't help but have serious FOMO or fear of missing out.
She slid into Kylie's direct messages on Instagram and asked her to share the doughnuts. The billionaire obliged and sent three Krispy Kreme doughnuts to Stassie's house with a handwritten note. 
Kris Jenner once gave Khloé Kardashian 8 boxes of Krispy Kreme doughnuts
On a 2018 episode of the Kardashian-Jenner family's long-running reality series, Keeping Up with the Kardashians, Kris surprised her daughter, Khloé Kardashian, with dozens of doughnuts. Arriving at Khloé's house with boxes of doughnuts, Kris declared it "Krispy Kreme Day" in honor of Khloe's pregnancy and encouraged her daughter to indulge just as she did during her own pregnancies.
Less than thrilled, Khloé told her mom she couldn't eat dozens of doughnuts and said she had no plans of "doing anything unhealthy" during her pregnancy. 
In a separate interview, Khloé recalled a moment when a pregnant Kris had to have two dozen doughnuts. After some arguing with her then-husband, Caitlyn Jenner (formerly Bruce Jenner), Kris got the doughnuts and, as Khloé remembered, "She ate every f*cking doughnut." Khloé went on to call it "disgusting" before adding, "That's just not who I am." 
We'd venture to guess Kris never showed up with mass amounts of doughnuts for Khloé ever again. 
The she gave her daughters Krispy Kreme doughnuts for Mother's Day
Kris loves Krispy Kreme doughnuts so much she gives them away as gifts. Yes, really. In honor of Mother's Day on May 10, 2020, the famed momager sent something sweet to her daughters who were also celebrating Mother's Day; Kim, Kylie, Khloé, and Kourtney.
The thoughtful and tasty gesture didn't go unnoticed. According to Screen Rant, Khloé posted about the doughnuts from Kris on her Instagram Stories, saying, "Why does my mom do this to me? Stop sending me perfect things!" Kris must love Krispy Kreme doughnuts a lot to send them as gifts. 
We're guessing Kris and Kylie's obsession with Krispy Kreme doughnuts won't slow down anytime soon. Frankly, we wouldn't be surprised if they teamed up with the brand one day.