Kristen Bell and Dax Shepard's Reaction To Netflix's 'I Think You Should Leave' Will Leave You Speechless
If you've danced around whether or not to watch I Think You Should Leave on Netflix, allow Kristen Bell and Dax Shepard help you make that decision.
The couple recently uploaded a video of their reaction to watching the new sketch comedy. And their reaction alone is probably just as funny as the show itself. I Think You Should Leave is created by writer/comedian Tim Robinson. Robinson formerly wrote for Saturday Night Live. Plus his gut-busting show Detroiters (which was unfairly canceled) was a cult favorite too.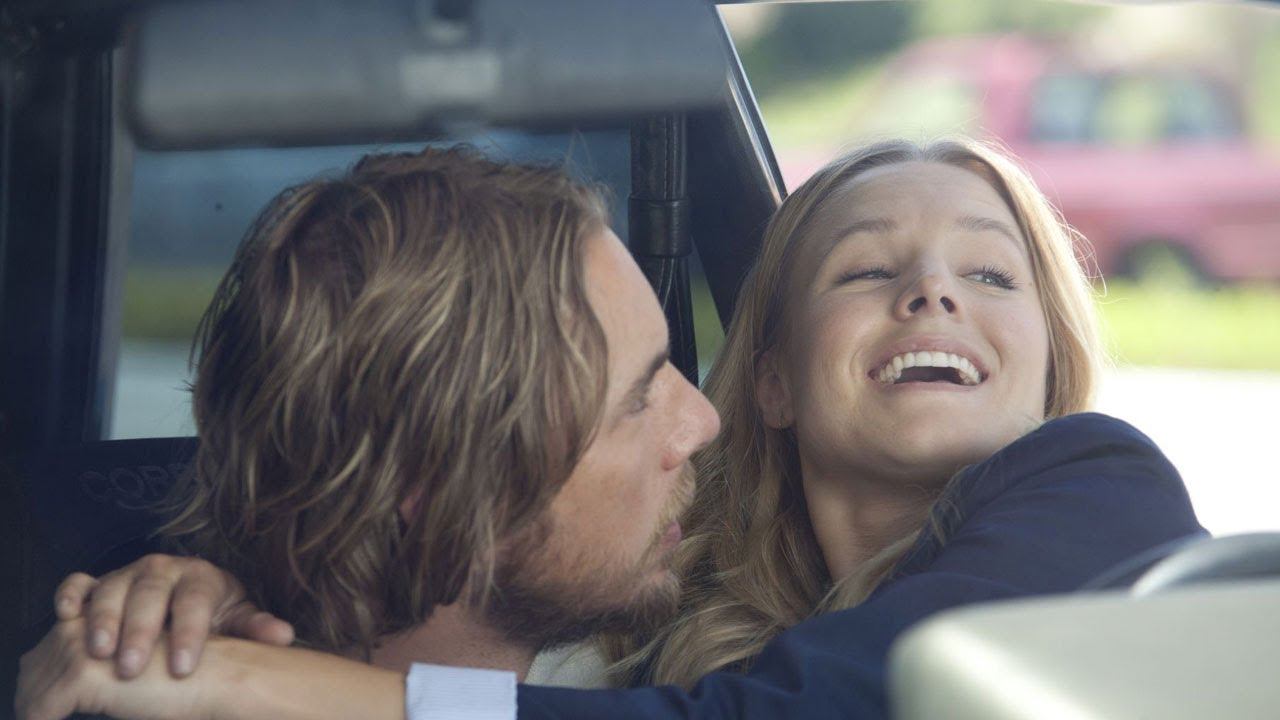 Now comedy fans can join Shepard and Bell in checking out the comedy on Netflix. And hopefully, viewers will also have just as explosive of a reaction.
What is 'I Think You Should Leave?'
I Think You Should Leave harkens back to the days when sketch comedy ruled the airwaves. The show delivers six 15-minute long episodes. Vulture describes it as "grotesque, loud, and absurd." Adding, "What more could you want, really?"
Variety called the comedy "an instant standout when it debuted last week." The show is "one-of-a-kind. And, in another sense, it's part of a growing trend. The best shows of the year so far have tended to be comedies that feel like the culmination of a vision that came to air with little network interference, shows that are so flamboyantly themselves that they go farther than alienating some portion of the audience: They're proudly niche."
Robinson met with Seth Meyers on Late Night and discussed the show. Meyers ran down the list of comedy stars who make appearances like Cecily Strong and Will Forte. "I feel like Will, you used him as well as anyone could have used him," Meyers says. Meyers gives the audience a quick photographic peek at how transformed Forte appears in the sketch.
So…is it really funny?
Don't take reviewers' word for it. Check out Bell's Instagram story. At first, you aren't sure if she's upset or laughing incredibly hard, because her face is soaked with tears. Then come the quiet giggles. Tons and tons of giggles. "Actual footage of @daxshepard and I watching 'I think you should leave' with @tsrobinson23 on netflix," she includes in a caption.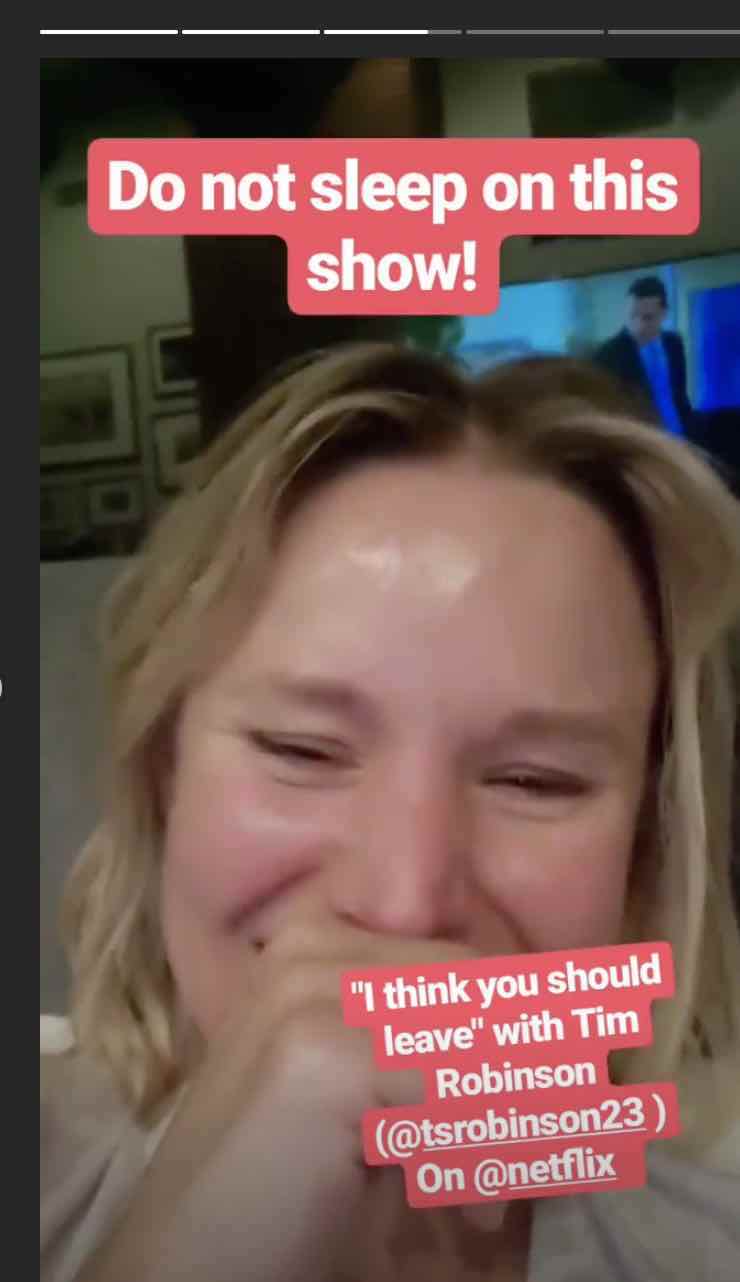 She pans over to her husband who seems to be trying to contain himself, but to no avail. The couple continues to film as Bell proceeds to completely melt down into a puddle of laughter. Her laughter gets harder and louder as tears stream down her cheeks. "Beautiful job @tsrobinson23 and thelonelyisland boyzz" she adds.
Bell and Shepard are seriously loving this show. Bell urges Instagram followers, "Don't sleep on this show!" Later she adds, "We're still at it" as she's officially lost all control. Her review: "If you like weird comedy there are few things that get better than this." Netflix fans should definitely take Bell's word for it. In fact, everyone should do their own Instagram videos watching the show.
Check out The Cheat Sheet on Facebook!