How Kristen Bell Was Cast In 'Gossip Girl' — Twice
The new series 'Gossip Girl 2.0' will be a sequel to the original CW series. Here's how Kristen Bell landed her role not once, but twice.
The upcoming revival/reboot/sequel/continuation (or whatever you want to call it) of Gossip Girl is all anyone can talk about. And with good reason — this is a pretty exciting time for returning IPs. Kristen Bell, whose voice marked the original series, recently discussed how she was cast — both times.
Kristen Bell was the voice of Gossip Girl
You know Bell from a variety of TV series, such as Veronica Mars, House of Lies, and The Good Place. You're probably also familiar with her from films like Forgetting Sarah Marshall and the Bad Moms franchise. But if you identify her most closely from her voice, you likely know her from one of two things: The Disney's Frozen movies, or Gossip Girl.
Gossip Girl aired from 2007-2012 on The CW. It followed a group of teens (later 20-somethings) as they grew up in the Upper East Side of New York City. The affluent crew was made up of Serena van der Woodsen (Blake Lively), Blair Waldorf (Leighton Meester), Dan Humphrey (Penn Badgely), Chuck Bass (Ed Westwick), and Nate Archibald (Chace Crawford), among others. Bell strictly provided the narration for the titular mystery character, though she did make a cameo appearance in the final episode (see above).
There's a 'Gossip Girl' reboot on the way
Just like so many other series of the time, there's now a reboot in the works. Actually, it's not so much a reboot as a sequel or a continuation, which is tentatively being referred to as Gossip Girl 2.0. The new series will take place in the present day, but in the same location, and featuring all-new characters.
Gossip Girl 2.0 is headed for HBO Max, the new WarnerMedia streaming service arriving in 2020. So far, none of the original cast members are returning, though it sounds as though there's always the possibility for them to make cameos. However, one person is officially booked to return: Bell.
How she found out about the reboot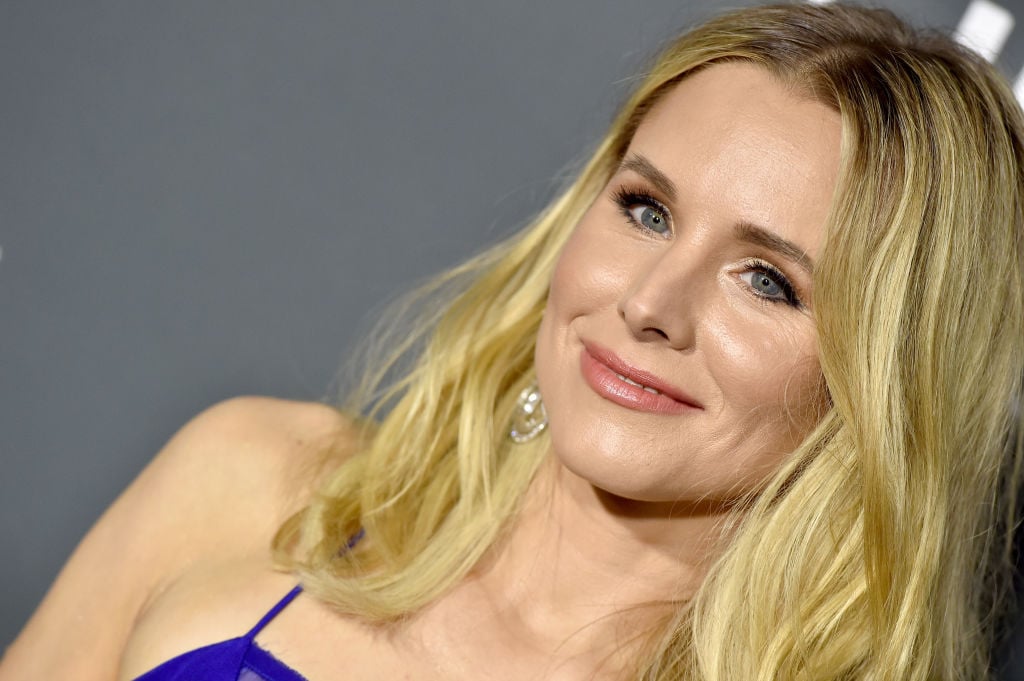 Bell played if coy at San Diego Comic-Con when she was asked about whether or not she'd be returning for the new series. But in Nov. 2019, it became official that she was back on board. She recently opened up about the exciting news, and how she learned about Gossip Girl 2.0.
"A couple [of] months ago, Stephanie [Savage] and Josh [Schwatz], the creators, emailed me. And I couldn't believe it. They just said, 'We've got very good news. It's looking like we're going to do another version of Gossip Girl and we would love for you to return.' And I was thrilled because it was a very easy job for me. I got to come in and play around. It's the only job I've never gotten notes on," Bell told Variety.
Bell's original 'Gossip Girl' casting
"I got the job [originally] because they had just canceled Veronica Mars on the CW," explained Bell in the same interview, "And I called Dawn Ostroff who was running the studio at the time, and I said, 'So I'm out of work. You have a V.O. [voiceover job] on this teenager show. Can I just do it?' And she was like, 'Yeah, let me pitch it!'
"I just wanted to be the cattiest version of myself," said Bell of playing the role. "And they never gave me a note. They were like, 'Just make it really catty. Go!' But it's so much fun to watch. It's beautiful, it's silly, it's dramatic. And I'm excited that they're revamping it because it's just fun entertainment."