Kristen Bell On Her Celebrity Crush: 'I'm Trying Not to Be Too Thirsty"
Some know them as an iconic friend duo on-screen, but Kristen Bell and Josh Gad are friends in real life, too. For one Buzzfeed video, the celebrities took a friendship test, with Kristen Bell even sharing who her celebrity crush is. (Spoiler alert: it's not her husband.) Here's what we know about the stars of Disney's Frozen 2.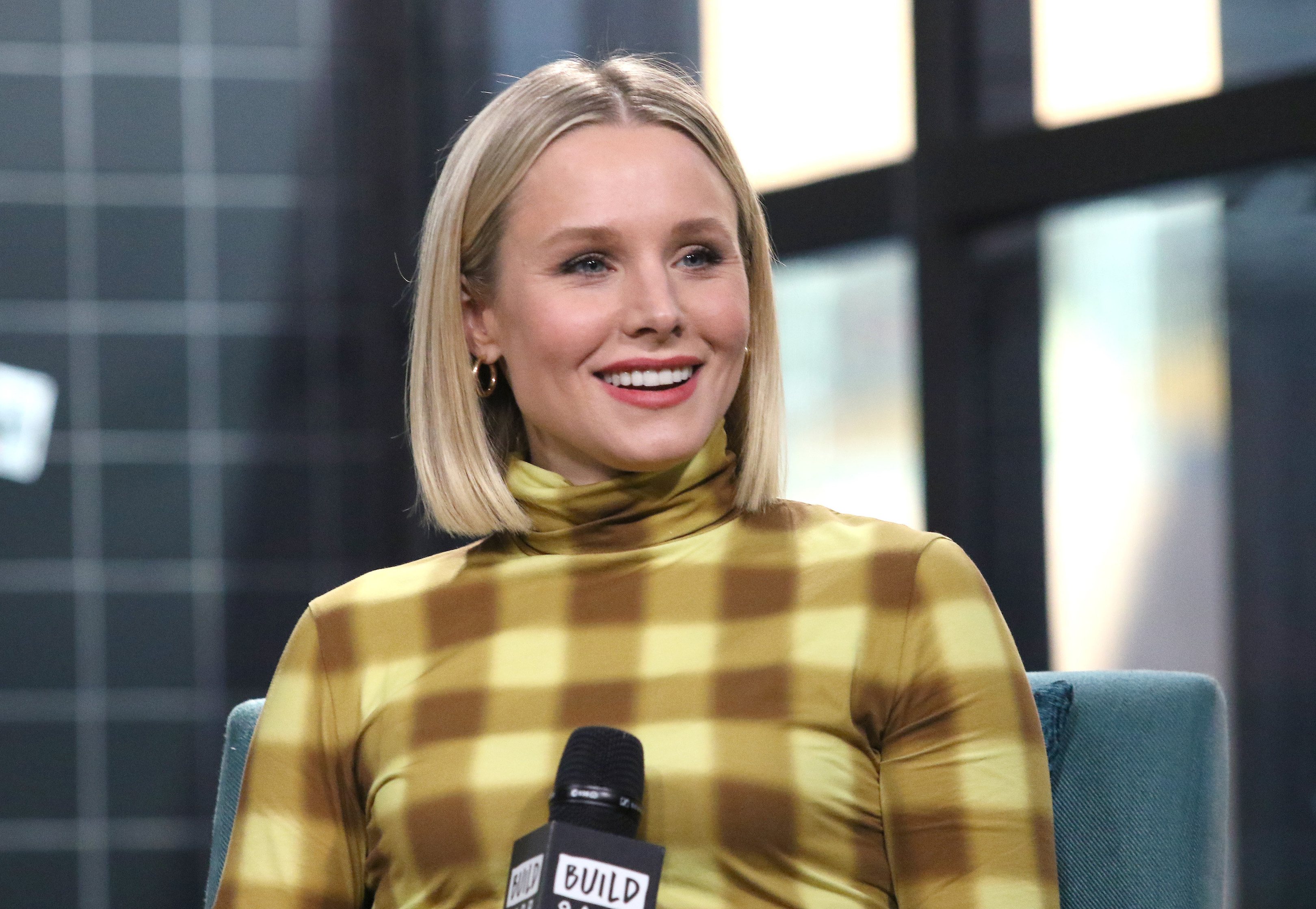 Kristen Bell and Josh Gad took a friendship test for Buzzfeed 
For Disney's Frozen and Frozen 2, Josh Gad voices the lovable snowman named Olaf. Kristen Bell voice-acts in the same movie as the princess of Aradelle, Anna. Outside of their work with these films, though, the duo are still fairly close friends. They even finish each other's sandwiches! 
In fact, the two put their friendship to the test, with one socially distanced video for Buzzfeed, titled "Kristen Bell And Josh Gad Take The BFF Test." The two answered questions about one another, including who their celebrity crushes are. 
Kristen Bell shared who her celebrity crush is Lin-Manuel Miranda
During the Buzzfeed video, Kirsten Bell and Josh Gad opened up about their celebrity crushes. For Josh Gad, knowing Kristen Bell's crush was pretty obvious. It's the mastermind behind Hamilton, writer, producer, and actor Lin-Manuel Miranda. 
"For your biggest celebrity crush – Lin-Manuel Miranda. Well, you put a picture of him on your – like that's sort of like a big giveaway," Josh Gad said. Then Kristen Bell said she didn't want to appear too thirsty. 
"You know, what I want him to be is: in charge of everything," she continued. Josh Gad agreed, saying that he wants Lin-Manuel Miranda to write his obituary. As far as Josh Gad's celebrity crush, the actor chose Evan Rachel Wood.
Aside from sharing her celebrity crush, Kristen Bell revealed her favorite Disney movies, (it's a tie between The Little Mermaid and Aladdin,) and her favorite musical, (Stephen Sondheim's A Little Night Music.)
Lin-Manuel Miranda also worked for Disney, writing some of the music for the animated princess movie, Moana. He also appeared in the Broadway production of Hamilton as the title character, which is currently available for streaming on Disney+.  
Kristen Bell is currently married to Dax Shepard
Celebrity crushes aside, both Kristen Bell and Josh Gad are in committed relationships. Josh Gad is married to actress Ida Darvish. Kristen Bell is married to actor, writer, director and podcast host, Dax Shepard. (Some may know Dax Shepard from films like When In Rome, Cheaper by the Dozen, and Baby Mama.)
Fans can hear Kristen Bell voice Anna in Disney's animated movies, Frozen and Frozen 2. These movies, as well as other Disney princess favorites, are available on Disney's streaming platform. To learn more about Disney+ and to subscribe, visit their website.