Kristen Bell Explains Why She Thinks 'Frozen' Is So Successful
Assuming you haven't been living under a rock from 2013 till present-day, there's a good chance you've heard of Frozen. The animated Disney film was met with a title wave of success when it first premiered. To this day, people across the world are still belting the lyrics to "Let it Go." The film, starring Kristen Bell and Idina Menzel, stands out from Disney's sizable discography. Bell, who voices the character Anna, explains why she thinks the movie is so successful.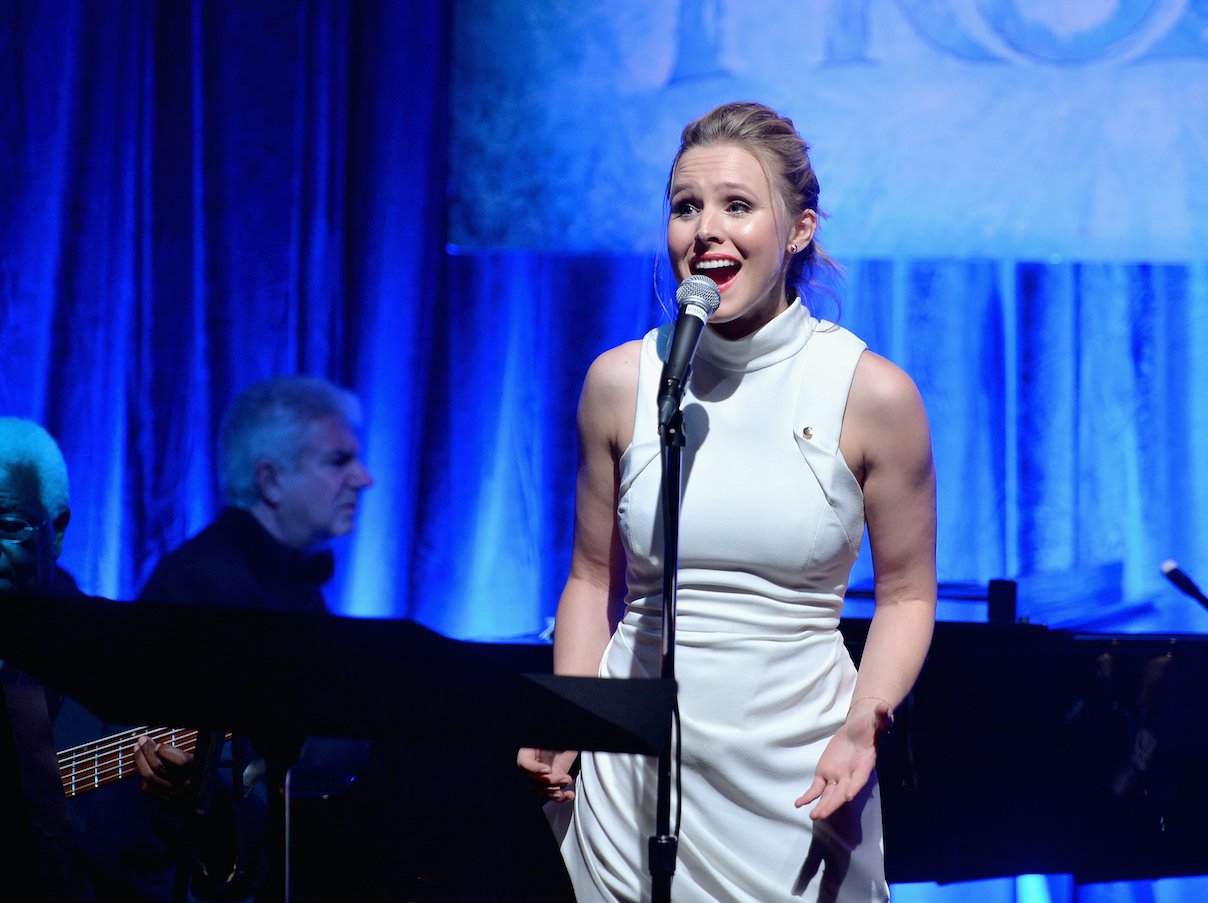 The love story in 'Frozen' differs from other Disney movies
Frozen tells the story of sisters, Anna and Elsa, who struggle to maintain a connection with one another. This is due to Elsa's secret powers. (She can shoot icicles out of her hands without warning.) Menzel's character is under the impression that she's a danger to society, which is why she always isolates herself. This isolation extends within her family, and Elsa has removes herself from the relationship she shares with her sister as well. 
Anna, who struggles with codependency, is distraught over the severing of their ties. Yet as the film progresses, Anna learns why her sister has been so distant. Despite the budding romance in Frozen between Anna and Kristoff, the movie leaves room for "different kinds of love" as Kristen Bell puts it. The beauty of Frozen is that the main focus of the movie centers around sister-love as opposed to just romantic love.
This is something we haven't seen before in a Disney animated film, especially one involving princesses as the central characters. When it comes to characters like Cinderella, Belle, Ariel, and Snow White, their main love story involves a prince. Even more modern Disney films like Tangled have the romance between Rapunzel and Flynn Rider as the central relationship to root for. While there's nothing wrong with this, and everyone loves a good old fashioned romance film, it's nice that a movie (especially of the Disney genre) can concentrate on a love that is between two women. Particularly, the love shared between sisters.
Kristen Bell thinks 'Frozen' is so successful because it explores 'different kinds of love'
In an interview with The View, The Good Place actress discusses why her movie Frozen "hit" audiences so hard. She reveals, "It was really important to us to break the mold of talking about romantic love. All the movies talk about romantic love." She continues, saying, "there are two other kinds of love that are really important to accomplish before romantic love comes along, and that's familial love and self-love… I think that's why the movie hit because people were encouraged that there were different types of love out there."
Kristen Bell got the part of Anna after getting rejected for 'Tangled'
Mandy Moore ended up with the role of Rapunzel in Disney's Tangled (2010.) But believe it or not, the Forgetting Sarah Marshall actress also auditioned for the role. Despite not getting the part of Rapunzel, a casting director said she would be perfect for another project. Of course, that project was Frozen. 
Originally, Bell wound up disliking the character of Anna. The Frozen star describes the original role as being "Kind of annoying" and "prissy". She adds that she couldn't relate to the character. After expressing her concerns about the role, they scrapped the original version of the script and hired a different writer. The newer version of Bell's character was much more enjoyable and complex for the actress, who ended up falling in love with the new and improved Anna.