Kristen Bell Only Got Her Role in 'Frozen' Because She Auditioned for 'Tangled'
Kristen Bell has been a well-respected actress in Hollywood for nearly 20 years. However, one of her most successful roles to date is for voicing the role of princess Anna in the hit Disney film Frozen. Back in 2013, the tale of two wildly different sisters took the globe by storm. For years, we listened to children and adults alike sing about wanting to build a snowman and letting it go.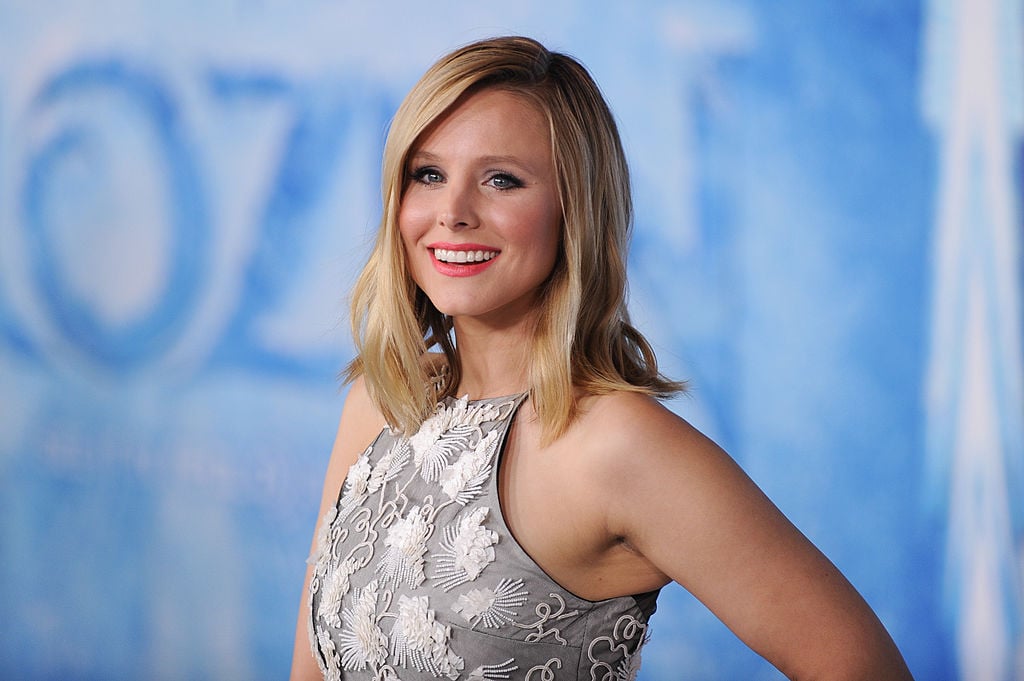 But, as successful as Frozen was, its sequel was even more economically successful. In fact, Frozen 2 (where Bell reprised her role) is the highest-grossing animated film of all time. Bringing in well over $1 billion, the film has set a new standard of success for Disney. Part of what makes the films so enjoyable is what Bell brings to the role of Anna.
'Frozen' is a highly-successful film
Though Disney has done better with making princesses more relatable in recent years, Bell's Anna takes things to a new level. Anna is clumsy, rash, messy, and downright hilarious. Whether you're laughing with Anna or at Anna she brings something special to Frozen. Anna is a far cry from Disney princesses of the past who were soft-spoken, perfectly-poised, and one-dimensional.
According to the Veronica Mars actress, she had a huge hand in Anna's character development. As she was the first person cast in Frozen, she was able to contribute her ideas to help build a more robust and well-rounded princess. In fact, Bell sees her role as Anna as a love letter to her childhood self. Growing up, she didn't see herself represented in the Disney princesses. Therefore, she wanted to create a character who was more dynamic than the ones she'd been exposed to growing up.
How Kristen Bell landed her role in 'Frozen'
But just how did Bell land her role in Frozen? And how did she become the first person cast in the widely successful animated film? In a recent interview with Vanity Fair, Bell revealed that she only got the part after she auditioned for Tangled. A 2010 animated film, Tangled is the reimagined story of Rapunzel starring Mandy Moore. Bell auditioned for Tangled but was turned down.
Bell auditioned for 'Tangled' but was not cast
Fortunately for Bell, the casting director for Tangled, Jamie Roberts, shared that though she wasn't right for Tangled, she might be right for a different project which would eventually become Frozen. Shortly after her audition, she sat down with Chris Buck, who would become one of Frozen's directors. He shared with Bell that in a few years he would be directing a project called Anna and the Snow Queen.
How Bell ended up as Princess Anna
Bell and Buck stayed in contact in the three years between Bell's Tangled audition and Frozen. In fact, Buck eventually built the role around Bell and asked her to share a lot of personal anecdotes to make sure that the dynamic between the sisters was super authentic.
This is also why Anna is feistier than most princesses because Bell got to lend more of her personality to the role than most. Clearly, taking time to build a character was a success for both Bell and the Frozen franchise. We bet that she's thrilled that she decided to audition for Tangled and even happier that she wasn't right for the role of Rapunzel.