Kristen Bell Says This 'The Good Place' Joke Was 'Brilliant'
Fans of the NBC hit comedy The Good Place may have a hard time picking their favorite jokes. After all, the Emmy-nominated series is chock-full of laugh-out-loud funny moments and others that are a bit slower, but really make you think. 
Star Kristen Bell has spoken at length about how much she has enjoyed working on the series, which she very recently completed filming for its fourth (and final) season. Here's the line that she picked out as one of her favorites from The Good Place.
The Good Place has aired for three seasons on NBC
For those who may have forgotten, The Good Place kicked off in 2016. The series features Bell as Eleanor Shellstrop, who has recently died and ended up in "The Good Place." The only problem? She doesn't think she belongs there.
We don't want to give anything away (the Season 1 twist is one of the best in comedy history), but along the way, Eleanor befriends philosopher Chidi, socialite Tahani, and Jason, who also isn't exactly who he seems to be. The series is poignantly hilarious and even wacky at times, but hey, it's the afterlife — what else would you expect?
The comedy features a lot of food jokes
Setting a series in an imaginary place gives writers a freedom they just don't have when things are more grounded in reality. For creator Mike Schur, this was the first time he's had this kind of opportunity, and he took advantage of it. As for his writers, they did the same.
While appearing on the web series Hot Ones, Bell spoke about some of the funniest food puns and gags in The Good Place. She specifically referenced the fountain of clam chowder as seen in a Season 2 episode, during which Eleanor calls the soup, "hot ocean milk with dead animal croutons." 
Kristen Bell loves this Season 1 line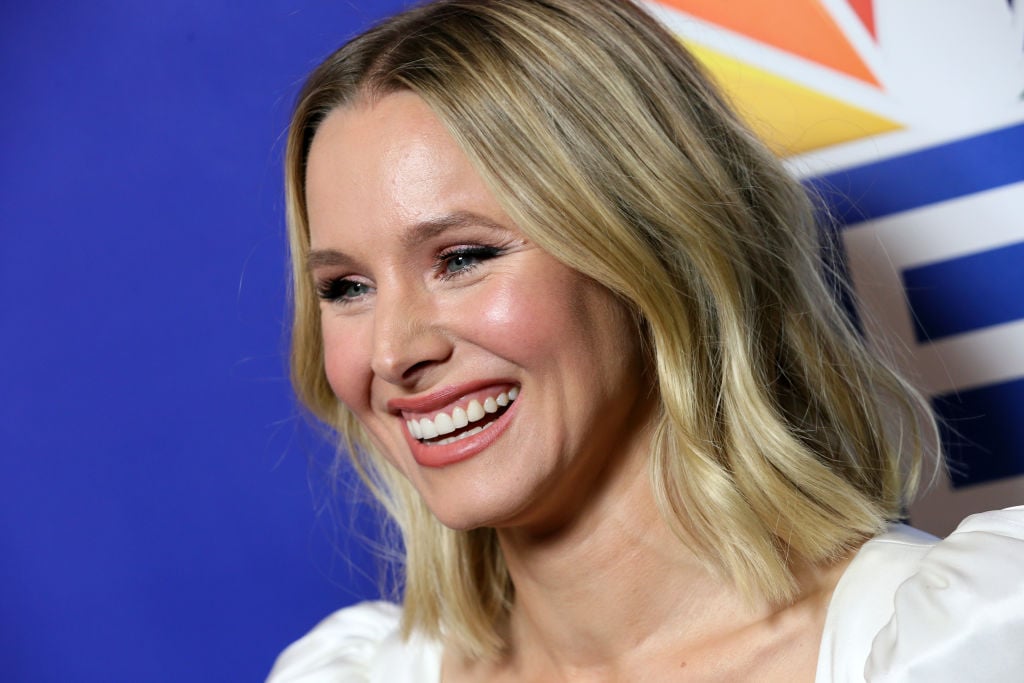 Food is an integral part of The Good Place. In the pilot alone, Eleanor hoards shrimp, and we see all of the characters frequent the frozen yogurt shops in the neighborhood. Speaking of the latter, Bell calls the following line from Michael (Ted Danson) "one of the most brilliant things I've ever read or been a part of."
The line takes place in Season 1, Episode 6 "What We Owe to Each Other." Eleanor asks Michael "What is it with you and frozen yogurt? Have you not heard of ice cream?" He replies, "Oh sure, but I've come to really like frozen yogurt. There's something so human about taking something great and ruining it a little so you can have more of it."
When does Season 4 of The Good Place begin?
The cast of The Good Place has been very busy these past few months — they've been filming, attending events like San Diego Comic-Con and the TCAs. And as of Aug. 11, 2019, it appears they have completed (or almost completed) filming for the final season.
Season 4 of The Good Place will begin airing on Sept. 26, 2019. It will consist of a total of 14 episodes. Given that this is in line with how it has aired in the past, we can assume that the series finale will air in late January or early February 2020.