Kristen Bell and Dax Shepard Aren't Doing Well in Quarantine; 'We've Found Each Other Revolting'
Kristen Bell and her husband, Dax Shepard, are notorious for sharing details about their relationship with the world. Though the pair have been married for nearly seven years, and together for much longer, their love story hasn't always been easy. In fact, recently, the Frozen 2 star opened up about a particularly nasty fight where they didn't speak to each other for days on end.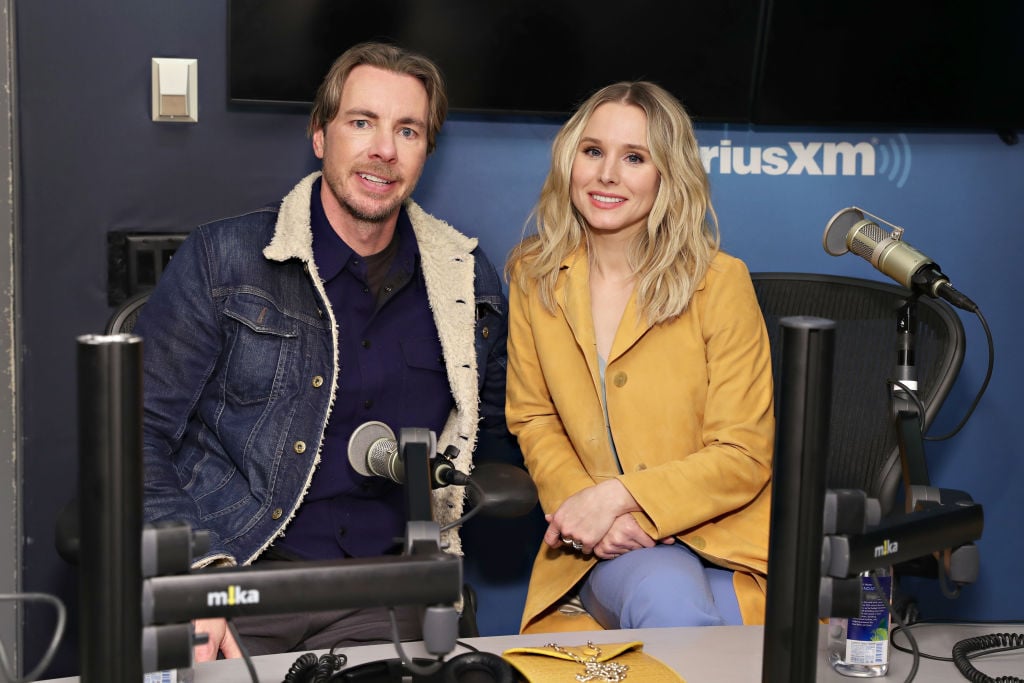 But, the husband and wife seem to be committed to working things out. They admit to fighting a lot, but also are unafraid of making things right with one another. Furthermore, the pair tries to set a good example for their two daughters by role-playing apologies to one another if their children have witnessed them fighting. It's the way Shepard and Bell have opted to teach their kids about conflict resolution.
Kristen Bell and Dax Shepard are getting along great with their kids
Lately, there's been even more conflict for Bell and Shepard to overcome. Because of the Coronavirus (COVID-19) pandemic, the pair have been forced to spend unprecedented amounts of time together. As California has issued a Stay-At-Home order, the couple has been quarantined together for weeks now. And while some celebrity couples seem to be flourishing in their relationships, Bell and Shepard are having a hard time.
Recently, Bell and Shepard had a virtual interview with Katie Couric. Couric asked the pair if they were getting along pretty well. After a long awkward pause, Shepard admitted that it had been a stressful time for them.
"We're getting along good with the kids and we're getting along good with adults we're friends with. This has been stressful for momma and dada," Shepard responded."We've been at each other's throats real bad, real bad over the last few days. Oh Yeah," The Good Place actress shared, co-signing her husband.
The husband and wife have been fighting more than usual
Shepard continued on to joke that their fighting only ended a few minutes ago, so the timing of the interview was perfect. "This is as physically close as we've been in a couple of days 'cause we've just found each other revolting," Bell shared, gesturing between herself and her husband. "America's sweetheart has some character defects," Shepard responded back.
Following the quips, Couric then suggested that the couple spend time in separate parts of their home. But Bell shared that there's literally no escaping her husband. "He's too big, Katie. He's too loud and too big. He's everywhere," the Veronica Mars alum declared.
People have mixed reactions to the 'Frozen' star and her husband
People had mix reactions to Bell and Shepard's interview. Some people could empathize with how difficult it can be to be in constant close corners with your significant other. "They are annoying but I understand this. My husband and I have fought more than usual since this. I think it's mainly just the stress with everything on top of being around each other all the time and our antsiness to get back to normal life," one person wrote.
Others felt no sympathy for the couple, citing that they had more than enough wealth and space to not be on top of one another. "If they wanted they could just be on opposite sides of their mansion. they seem like they are just destructive little shi*s and love the drama," one harsh critic wrote. Though people have mixed opinions about Bell and Shepard, one thing that most everyone can agree on is that the husband and wife have a penchant for oversharing.