You Need to See Kristen Bell's Reaction to Spotting Lin-Manuel Miranda at Comic-Con
When two of our favorite celebrities meet and love each other, it's always an adorable moment. Here's Kristen Bell's reaction to meeting LIn-Manuel Miranda.
Even celebrities get starstruck. Everyone from Donald Glover to Billy Eichner has a hilarious story about meeting their Lion King co-star, Beyonce. And Disney has plenty more big stars on hand. See what happened when Frozen voice actress Kristen Bell met Mary Poppins Returns actor Lin-Manuel Miranda at San Diego Comic-Con. 
Why is Kristen Bell is at Comic-Con?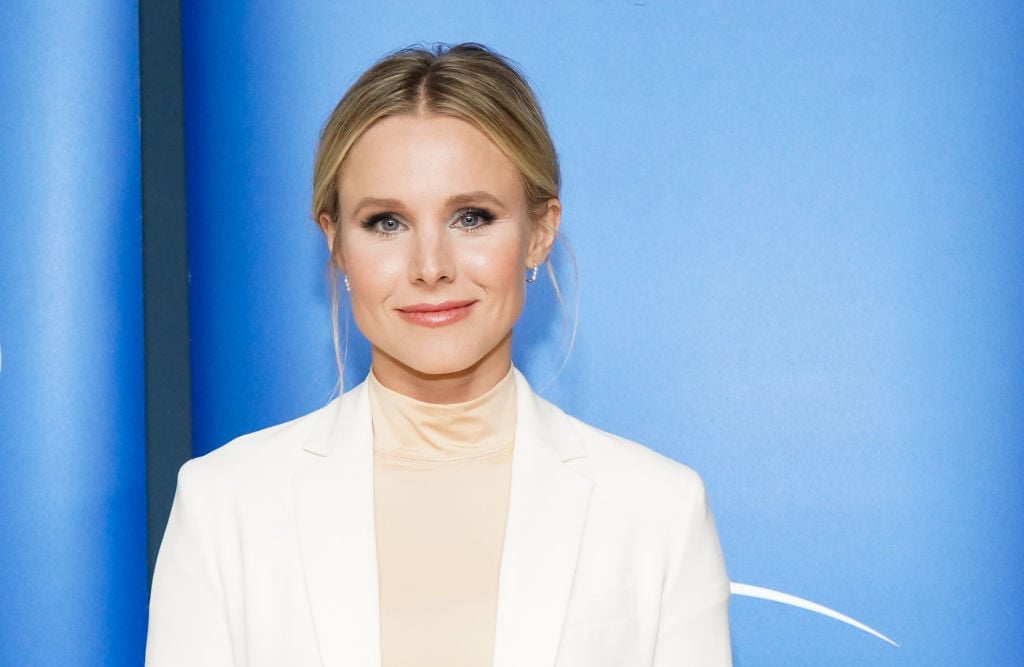 Bell is very busy. On Friday, July 19, 2019, she was in attendance at the convention to premiere the first episode of the revival season of Veronica Mars. In fact, she even used the platform to answer questions and announce the early arrival of the eight-episode season on Hulu. 
Additionally, Bell is here for her NBC sitcom The Good Place, for which she is currently filming the fourth and final season. Bell will attend a panel along with her castmates and executive producers Michael Schur and Drew Goddard on Saturday, July 20, 2019.
Bell is known for her emotional reactions
Yes, she's a big star these days — audiences know Bell for the aforementioned series as well as films like Forgetting Sarah Marshall and the Bad Moms franchise. But aside from hiding her children's faces on social media, she's an open book when it comes to her fans.
And Bell is happy to reveal who she really is to the world. Remember the time she came on The Ellen DeGeneres Show and played the video in which she cries when she's about to meet the sloth her husband Dax Shepard rented for her birthday? Trust us, you'll never forget it.
She lost her cool when she spotted Miranda out a window
While Bell was waiting for her Veronica Mars panel to begin, she spotted Lin-Manuel Miranda standing outside the room she was in. She posted a set of videos on her Instagram, where, in the first one, she points to him and puts her hands on the side of her face and silently screams at the site of him.
Of course, Miranda is obviously a fan of Bell's as well, and in the next videos, we see him point to her and try and talk, and then her finally go outside and give him a big hug. What an adorable pairing of two humble performers who both love and respect the other. It really couldn't get any sweeter than this at Comic-Con.
Here's why Lin-Manuel Miranda is in attendance
If you thought was Bell was busy, you haven't heard about everything Miranda has in the works. He was in attendance at Comic-Con for the panel on the upcoming BBC One/HBO fantasy series His Dark Materials, in which he plays a lead role. 
Additionally, Miranda found time to make his way to the panel for the Disney Channel animated series Ducktales, for which he voices the recurring character Gizmoduck. Add that to his music writing (for upcoming Disney films such as The Little Mermaid) and many, many more projects, and this is one celebrity who never takes a break.