Kristen Bell Reveals Her Daughter Asked About Sex, and Dax Shepard Gave a Hilarious Response
Kristen Bell and Dax Shepard are a beloved Hollywood couple. Despite being huge stars and multimillionaires, Bell and Shepard seem to have very down-to-earth lives with their two daughters, Lincoln (born 2013) and Delta (born 2014).
Bell and Shepard have been open about the highs and lows of parenthood, and Bell recently revealed an interesting conversation they had with their older daughter. When Lincoln asked her parents about sex, Shepard gave the young girl a hilarious response.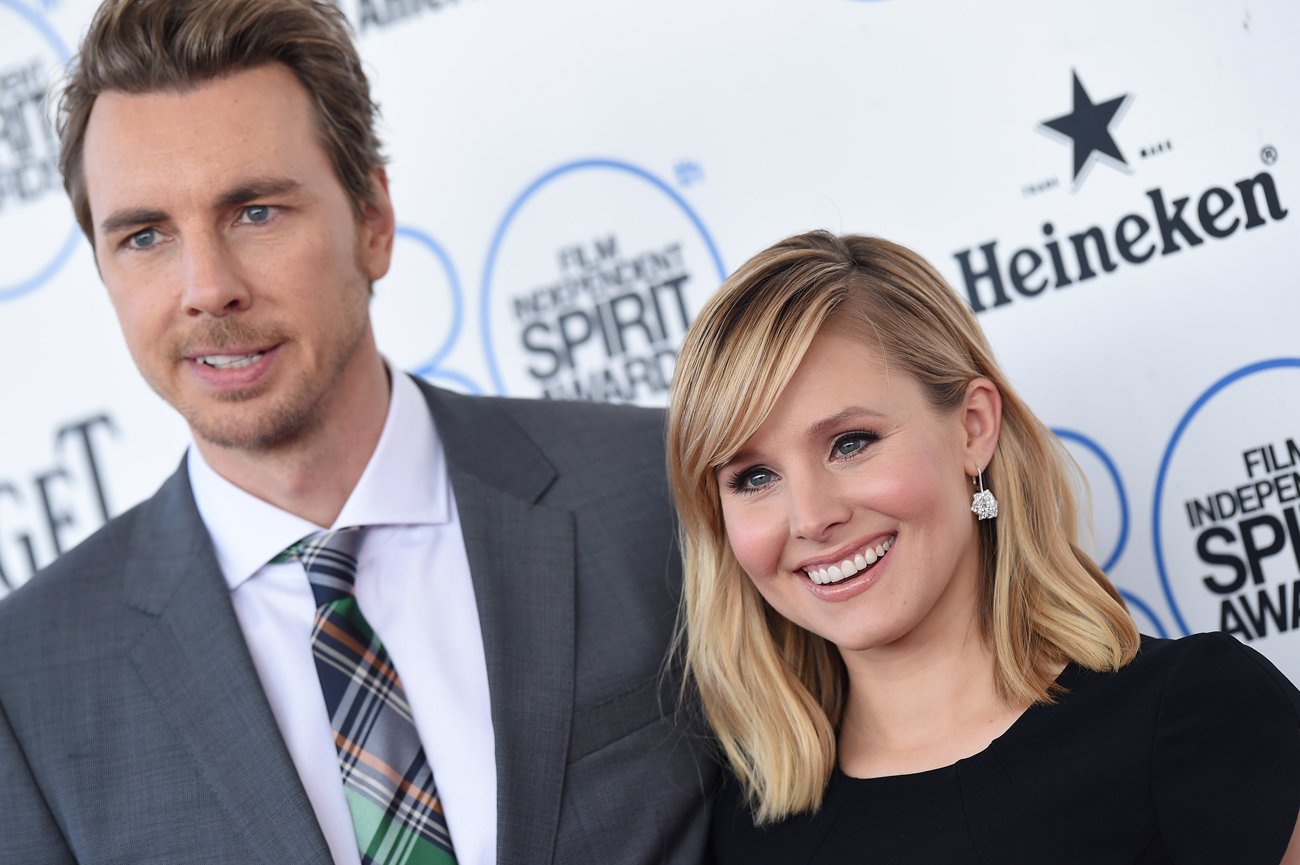 Kristen Bell's daughters are 'very talkative'
On a recent episode of The Late Show with Stephen Colbert, Bell revealed her daughters are now "very talkative."
"It's truly like having two crazy parakeets stapled to your shoulder all afternoon, where they're just talking so much," Bell shared.
However, it does not seem like Bell and Shepard mind having children who constantly say what is on their mind. In June 2020, Bell also told Channel Q's The Morning Beat amid the Black Lives Matter protests that she wants her daughters to be opinionated and always stand up for what is right.
"My husband and I are very opinionated. We talk a lot. Our kids are a nightmare. They're a nightmare because they will tell you your opinion," Bell said. "We constantly joke about the fact that we're raising two girls that — they're going to be a nightmare for 18 years. But God bless when we send them into the world, they are going to be formidable, opinionated, kind, morally-compassed women."
What did Dax Shepard say when their daughter asked about sex?
One subject Bell and Shepard's older daughter Lincoln confronted them with was sex. As Bell told Colbert, Lincoln decided to ask them about it before they went out the door for a hike.
"My sister was here watching the kids," Bell explained. "We masked up and we were like, 'Oh, we'll just walk down the street. There's a great hike near our house.' And on our way out the door, my 7-year-old stood in the door and she held it open. She goes, 'Uh, are you going to do a sex?'"
Bell and Shepard were "surprised" by the question, but they managed to give their daughter a good answer. Bell continued, "We've talked to her about what sex is, but we've never talked about us doing it. Dax just really quickly said, 'We'd love to, but it's illegal publicly. Bye!' and closed the door."
Bell and Shepard try to be open and honest with their kids
Bell and Shepard willingness to engage with their children on a touchy subject is an example of the couple's open and honest approach to parenting.
In an interview with PureWow in 2019, Bell and Shepard shared that they tried to tell their daughters honestly what sex was when they asked.
"At five years old our daughter came in and said, 'How are babies made?'" Bell explained, "Dax sat down and said, 'Well, there's a sperm and an ovum,' and she said, 'All right, I'm going to go back outside.'"
Shepard's willingness to be honest with his kids comes from his childhood experience of having a mother who did not hold anything back.
"My mom was unbelievably unfiltered with us," Shepard revealed. "And I just always appreciated that as a kid and I respected that. I could tell when adults were fibbing to me and I had friends who had parents who didn't tell them how babies were made, and they believed in the stork. I felt grateful that I was being told the truth…We have a pretty hardcore policy of 'We'll just tell you how it is.'"