Kristen Bell Reveals the One Thing She Does That Her Kids Don't Like
Kristen Bell is one of the most talented actresses in Hollywood. Whether she is lending her voice to bring a favorite Disney princess to life or she is showing off her comedy skills in the hit TV series The Good Place, Bell has the unique ability to captivate audiences of all ages.
Not only is Bell a talented actress, but she is also a mom. She takes her kids' privacy very seriously and rarely posts their pics on social media. However, that does not stop her from sharing some hilarious parenting stories with her fans. She seems to really be mastering the whole parenting thing. She even has her own mini-series on the Ellen DeGeneres Show, called Momsplaining.
Although the 39-year-old actress seems to be excelling in every area of her life, she has recently admitted that, like other moms out there, she has been known to do a few things that her children do not approve of.
How many kids does Kristen Bell have?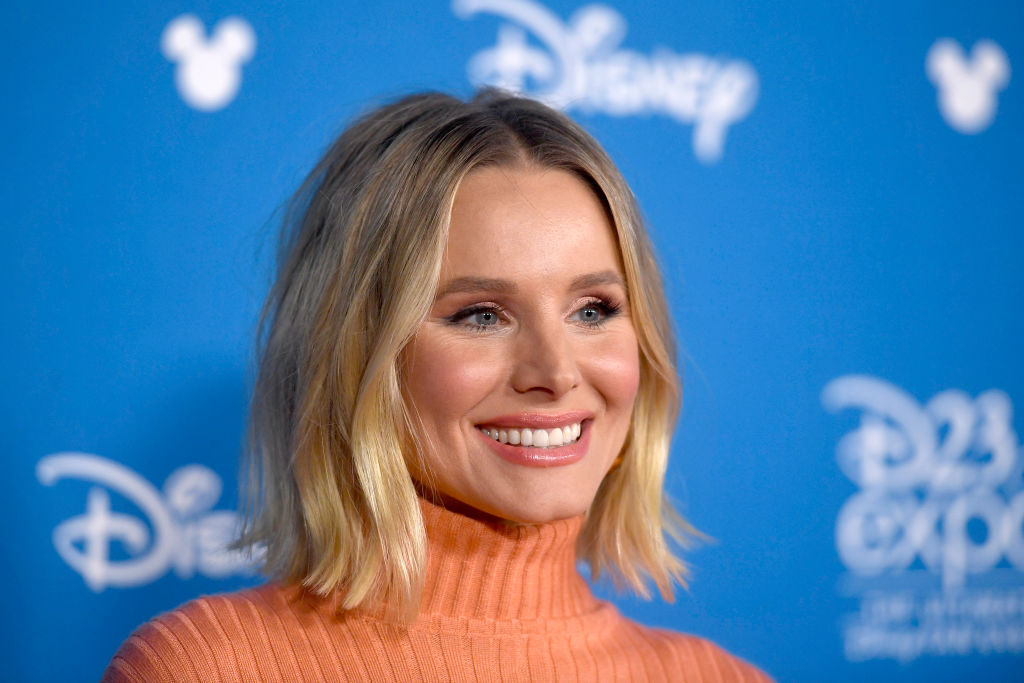 Bell has been married to fellow actor Dax Shepard since 2013. The couple met through mutual friends in 2007. According to PopSugar, there were no sparks flying at their first meeting. However, when they ran into each other again a couple of weeks later, they had both felt an instant attraction to each other.
Today, Bell and her husband are everything that relationship goals are made of. They both have fun personalities and seem to genuinely love each other and treat one another with respect.
Not only are they a great couple, but they are also great parents. The adorable couple shares two daughters together: 6-year-old Lincoln and 4-year-old Delta.
Shepard had gone onto The Late Show with Stephen Colbert a couple of months ago and shared that his daughter had no idea that he was famous. When he told her that he was famous, Shepard said that his daughter replied by saying: "What? Does mom know?" After he told her that her mom was actually more famous than her dad, her little mind was officially blown.
Kristen Bell does not like her daughters' pictures to be in magazines
Like any parents, Bell and Shepard love to show off their kids. The only problem is that it is hard to show off your kids when you also want to make sure that they are able to maintain a certain level of privacy. Luckily, the two protective parents have found a way to work around this. They are constantly uploading photos of their kids onto their Instagram page, but they make sure to creatively cover their daughters' faces in each one of the photos.
Bell and her husband are so adamant about the fact that celebrities children are entitled to their privacy that had even led a campaign that demanded that news outlets stop showing pictures of celebrities' children that have been taken by the paparazzi.
On one occasion, Bell spotted a paparazzi taking a picture of her daughter when she was leaving her preschool. Bell had then gone over to the paparazzi and reminded him that his pictures could potentially put her kids in a lot of danger. After she reminded him that the public did not need to know where her children attend school, she had said that the paparazzi agreed to delete the photos.
What is the one thing the Kristen Bell does that her kids don't like?
Not too long ago, Bell was a guest on the popular YouTube talk show, Hot Ones. On this show, celebrity guests sit down with the host, Sean Evans, and answer a series of questions while eating hot wings.
Towards the end of the interview (after Bell had eaten an extremely spicy wing), Evans asked her about the time that she had voiced one of the characters in the game Assasin's Creed. She admitted that she loves doing voice overs, but that her kids are not a big fan of it whenever she does different voices at home.
She had told Evans that when she reads her kids a book, she will try to speak in the character's voice and "they hate it." She told Evans that they will say things like: "Stop doing Scuttle's voice. Just do a regular voice." You would think that they would love having their mom mimick a character's voice because she is famous for her voice-over work, but apparently they don't.