Kristen Bell Said There Were 'No Sparks' When She and Dax Shepard First Met
Kristen Bell and Dax Shepard are a fan-favorite celebrity couple among fans. They have been together for well over a decade.
Kristen Bell and Dax Shepard are a fan-favorite celebrity couple among fans. They have been together for well over a decade, and the spark appears to exist still. The two of them try to be more open about life, which means Bell is not shy to share her thoughts about her husband.  
The actors have talked about how they first met all those years ago. They have mentioned their feelings at the time, and the explanation was something a few people might not have expected. 
Kristen Bell and Dax Shepard married in 2013
In 2009, Bell and Shepard got engaged and made the news public in the following year. However, the couple waited until 2013 to tie the knot since it was when same-sex marriage became legal. People witnessed Shepard make a second proposal to Bell on Twitter.  
Unlike some other celebrity couples, Bell and Shepard did not spend much money on their wedding. Instead of choosing an elaborate venue, they went down to their county clerk's office. The justice of the peace officially married the two celebrities in October.  
The courthouse wedding had no other celebrity guests to celebrate the occasion. The whole affair only cost Bell and Shepard about $142. They spent far less than an average wedding, but the couple did not need anything fancy to tie the knot.  
Bell and Shepard have remained spouses since 2013, and they have a family. Bell occasionally posts on social media about how she loves her husband when celebrating their anniversary. The couple's followers likely hope for another successful year of marriage.
How Bell and Shepard's first meeting go?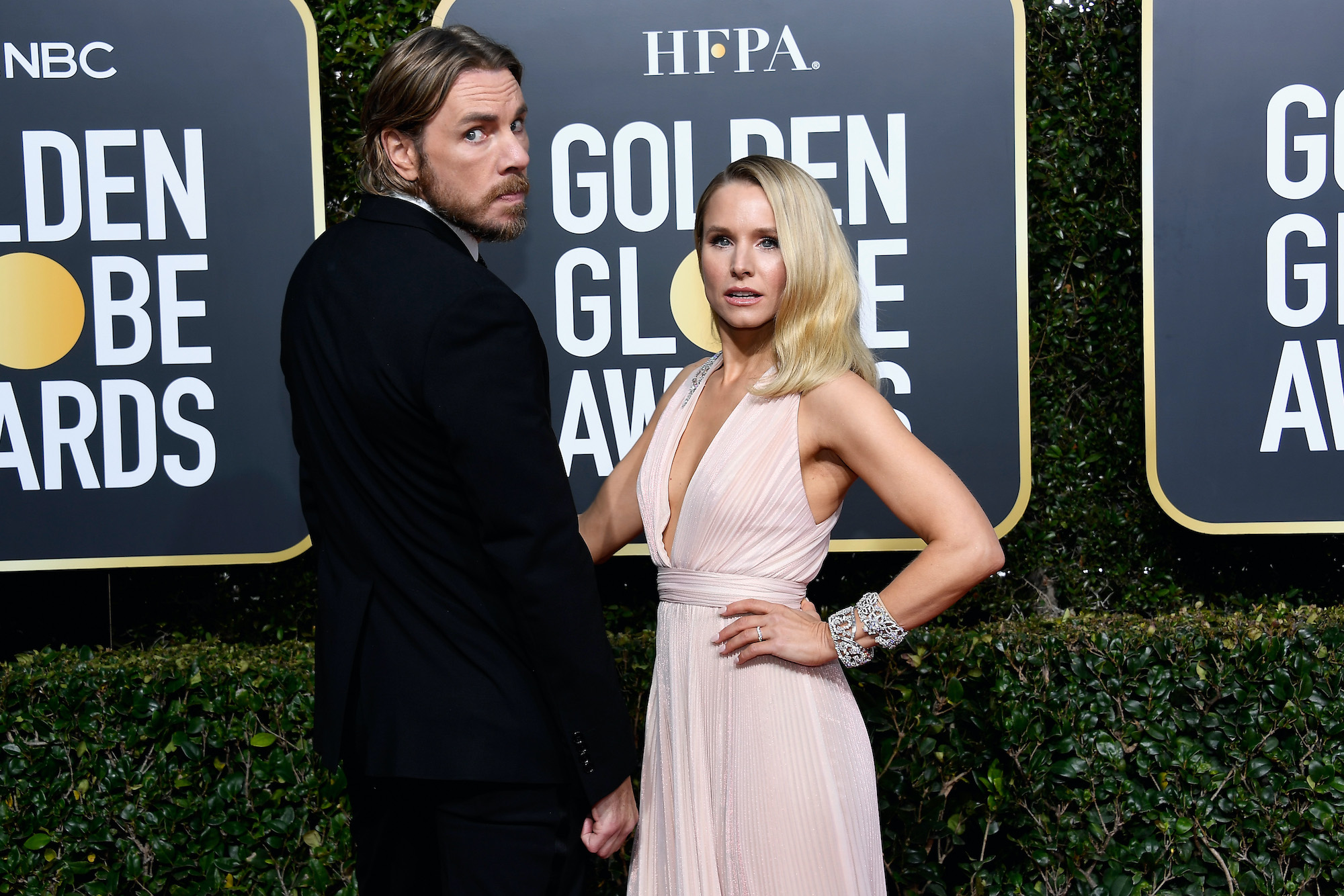 Bell and Shepard have known each other for a long time. The two of them met through mutual friends in 2007. According to Brides, the actors were at a dinner party to celebrate a friend's birthday.  
Bell did not know who Shepard was at the time, and their first meeting was average. In fact, Bell once mentioned that there were "no sparks whatsoever." She and Shepard had recently left serious relationships, so they likely had no interest in dating at the time. 
"When I met her and her friends, I was suspicious of their unbridled happiness. I thought, 'Something stinks here; they're in a cult.' But slowly I began to see her positive way of looking at the world. She gives people the benefit of the doubt," Shepard stated in an interview. 
However, it would not be long until Bell and Shepard began dating. They had an on-again, off-again relationship that lasted for about 12 years. They could not stay away from each other for very long. 
Kristen Bell and Dax Shepard have two children now
At first, Bell was hesitant to have children, but she later changed her mind. On March 28, 2013, she and Shepard welcomed their first child into the world. They had a daughter and named her Lincoln Bell Shepard. The couple had a second daughter named Delta Bell Shepard a year later.  
Bell occasionally posts facts on social media about what her children are up to. People can get a sense of how she and Shepard are raising their kids. Bell is active when it comes to charity work, and her daughters appear to be following in her footsteps.  
Lincoln and Delta once donated their money to an organization called No Kid Hungry. The two wanted to give the money they had in their piggy bank after hearing their mom make a donation.   
Many people view Bell's social media posts to see how the family is still doing.