Kristen Bell's High School Drama Teacher Shares the Moment She Stole the Show at Age 15
Kristen Bell wanted to be an actor since she was little. Young Bell would be very pleased to see her success on TV's Veronica Mars and The Good Place, and movies like Bad Moms and Frozen. She gives a lot of credit to her high school drama teacher Ms. Rashid.
In fact, Bell reunited with Ms. Rashid and classmate Katie Ells on an episode of The Kelly Clarkson Show. Bell appeared on the talk show before the holidays to promote her Disney+ series Encore!, which is about reunited high school musical productions. The show posted the clip of the reunion on May 6.
Kristen Bell geeked out over Katie Ells
When Bell got into drama, Ells was the big star she looked up to. She told Ells as much in person.
"I remember being so enamored with you though," Bell said. "When I got into high school, because I came from a different school district, hearing about your theater program and then being like oh my gosh, I can perform with Katie Ells? Whoa."
They also shared a dressing room, Bell revealed. Ells shared some of their bonding exercises.
"We just had a lot of fun," Ells said. "We did this dance to get hyped up."
They demonstrated a bit of their dance, waving their hands smoothly.
What Ms. Rashid taught Kristen Bell
Before the surprise appearance, Bell spoke about Ms. Rashid and another teacher who helped her during her formative years.
"I did have great teachers," Bell said. "I had two theater teachers, Ms. Rashid and Mr. Barnard both of whom I feel like lit a match under my butt and helped me figure out what I wanted to do with the rest of my life. Ms. Rashid especially, she was known as our drill sergeant but I feel like it trained me to be a member of a professional theater group."
Ms. Rashid always believed in Kristen Bell
Ms. Rashid told Bell how proud shew as of her accomplishments. The teacher remembered witnessing her on stage and knowing she would go far.
We were doing Lady Be Good and you were doing like this on the couch with John Murphy, who was channeling John Cleese. All of a sudden, you had to get up and do some stuff. You just took the direction so perfectly. I love when the lightbulb goes on for kids. You made that entire cast stop. Everybody was watching. I thought that is just what they need, to see a 15-year-old pro. She stole the show. Literally, like put it back.

Ms. Rashid on The Kelly Clarkson Show, clip released 5/6/2020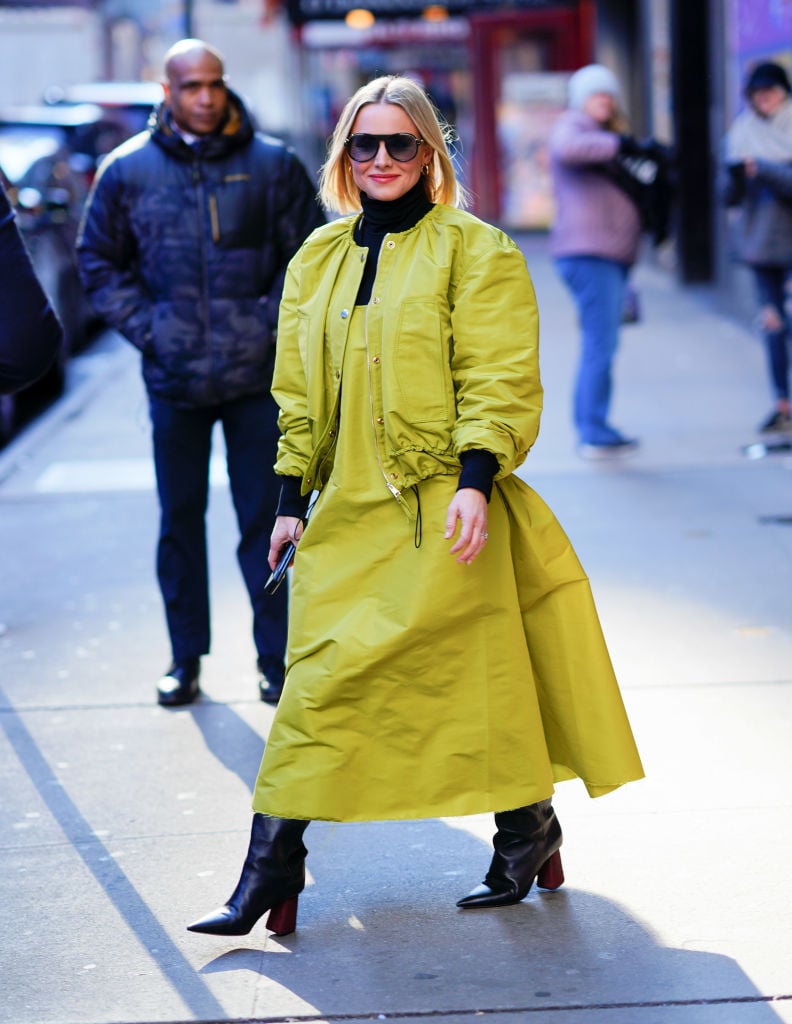 Bell admitted she was not always the best student. 
"I was always late," Bell said.
When the teacher is ready, the student appears
Bell knew how important Ms. Rashid was to her development as an actor. She also knows that many drama students have similar stories, whether they make it in Hollywood or not. That's why, as part of Encore!, Bell includes teachers whenever possible in the show's drama class reunions. 
"Somehow the drama teacher was always so pivotal in these kids lives, no matter where they came from," Bell said. "It's really emotional. Maybe for a boy sometimes it might be a football coach, but it's the closest thing to another parent you have."