Kristen Stewart Has Never Even Considered Getting on Instagram
Kristen Stewart is one of the most recognizable faces in the world. Having starred in the wildly popular Twilight franchise for years, she's gained a massive fan base. And while the Twilight mania has significantly decreased, Stewart is still making a name for herself. Starring in films like Happiest Season, Charlie's Angels, and most recently, Spencer, have helped her amass an adult audience. But if you're looking to follow Stewart on Instagram on any social media app, you'll be disappointed.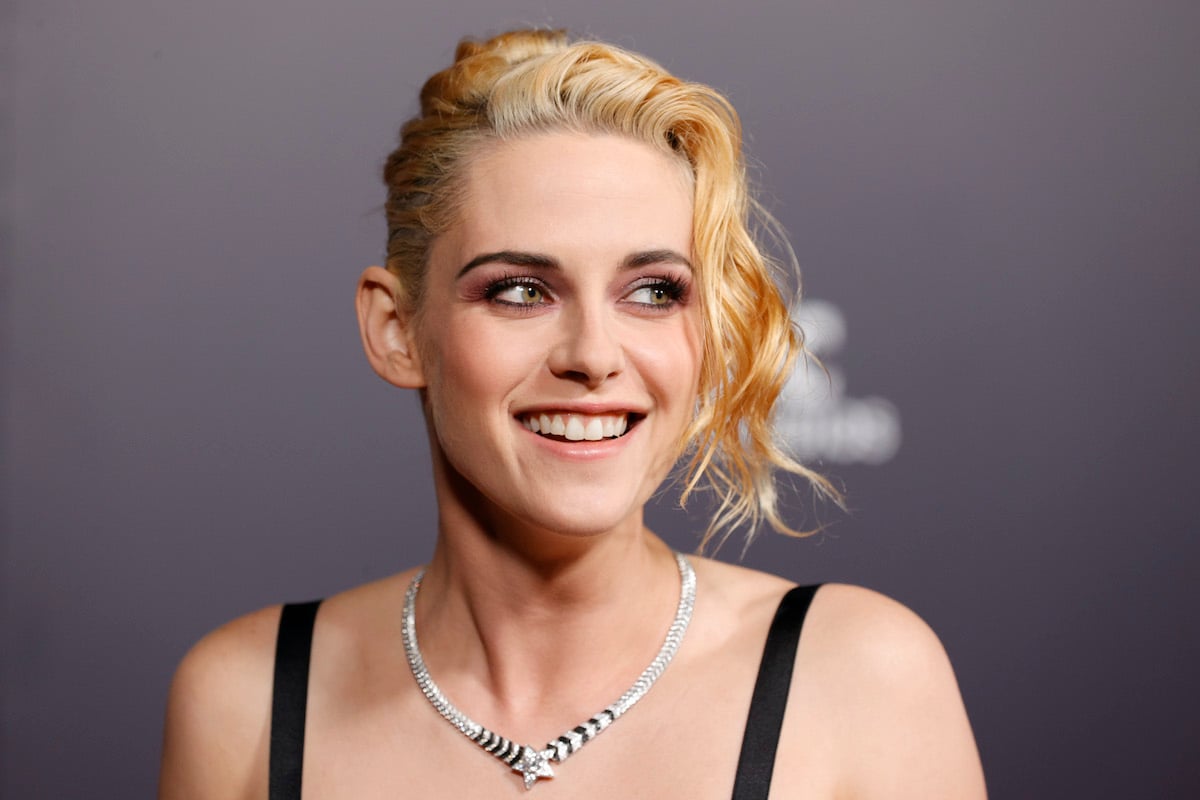 According to Google, over 90 million people have searched for Stewart's Instagram page. However, each and every time they've come up short. Stewart is famously not on any social media apps. And while some celebrities are exclusively on social media to promote their projects, the New Moon alum doesn't even do that.
Kristen Stewart once took over her fiancée's Instagram account
Of course, there are usually exceptions to every rule. Back in 2020, Stewart shocked fans when she briefly made an appearance on Instagram. However, the actor didn't make a page of her own. Instead, she chose to speak out about voting via her fiancée, Dylan Meyer's, Instagram page.
"For anyone that might need to let out a little aggression today…it is national register to VOTE day," Stewart penned. "I never do this but for anyone who has not registered to vote please take this opportunity to feel HEARD. And not hopeless." I am voting because I WANT to believe in our country. Because I believe in climate change."
The 'Spencer' star used Dylan Meyer's Instagram page to urge people to vote
Continuing on, Stewart used Meyer's Instagram to share other reasons she was voting. "I believe in systemic racism," she wrote. "I believe in freedom of speech and the right to assemble. I believe in gun control. I believe that women have a right to make choices about their own bodies. I believe people have the right to live and love and identify however they feel in their hearts without fear. I believe that people care about each other. So try and have a lovely Tuesday and vote for your f****** lives."
Why the 'Twilight' alum never considered joining social media
Fans of Stewart hoped that her first foray into social media wouldn't be her last. However, Stewart still has no interest in joining Instagram (or any other app) herself. In a conversation with InStyle, she shared her reasoning for the choice. "It's just not natural to me," The Panic Room alum stated. "It's never been a question. I've never been like, 'Should I do it?' It's literally just been like, 'No, my god.'"
Stewart is unnerved by talking to millions of people
With Stewart's fame, it would be all too easy for her to rack up millions of followers on social media. And while that idea may appeal to some, it seems pretty unnerving for Stewart. "Right now we're having a conversation that's really nice, because I'm not thinking about the fact that I'm talking to a million people," Stewart shared in the aforementioned interview. "But when I was younger, I just couldn't get away from that as an idea. I was just so bogged down by it all that I couldn't even present an honest version of myself."
Clearly, Stewart has figured out what works best for her. And while not being on Instagram may be a bummer to some of her fans, we're sure that most understand her need to protect her sanity.