'BIP': Kristian Haggerty & Taylor Blake Have the Sweetest Love Story
Life comes at you fast, especially when you're a part of the Bachelor Franchise. Kristian Haggerty stole hearts this Summer on the Bachelor in Paradise beach. Though she wasn't a part of the Bachelor Franchise previously, her genuine nature managed to get Demi Burnett to fall in love with her. Furthermore, her easygoing attitude helped her to befriend other members of the cast. While Haggerty left the beach in love and engaged to Burnett, only a few months later they announced their split via Instagram. Now, Haggerty has found love again with Taylor Blake.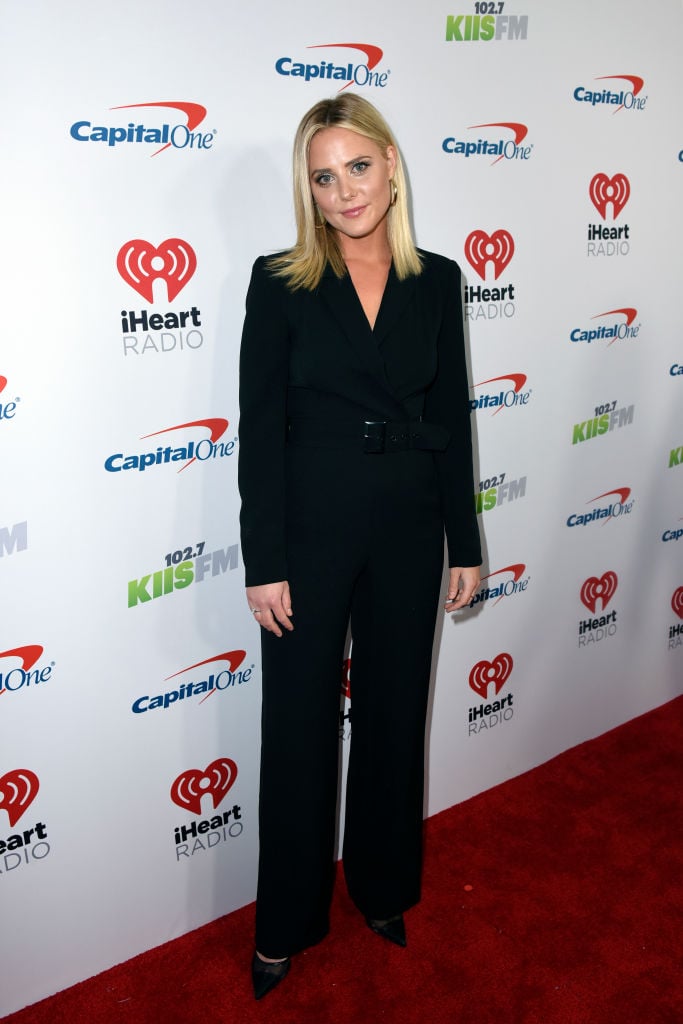 Kristian Haggerty and Demi Burnett split
Bachelor in Paradise fans were devastated to learn about the split between Haggerty and Burnett. As they were the franchise's very first same-sex couple, they had developed a bit of a cult following. As their engagement was short-lived, many people accused them of faking their love story as a publicity stunt. Critics believed they had fabricated their story in order to gain more Instagram followers and influencer opportunities. However, both Burnett and Haggerty vehemently rejected those claims, maintaining that they'd lovingly decided that splitting up was what was best for them both.
Haggerty is now dating Taylor Blake
Fortunately for Haggerty, she seems to have found paradise once again. The Florida native is now dating Taylor Blake. Blake is best known as an aspiring singer and she recently tried out her hand in the world of reality TV. Bake (who is also from South Florida) competed in season 2 of The Reality House. The new couple has actually been friends for years, but recently they have taken their friendship to the next level and begun dating.
Back in October of 2019, Blake posted pictures of them hanging out in Florida together. "Guess who's back in town?!😈🤟🏼 Here's to one of my favorite humans with a heart of pure gold- I love you Kris!!" she captioned the photo of them hugging. Haggerty immediately commented back. "FREAKING LOVE YOU DUDE! Thank you for being my friend all these years. Most importantly, for being my rock in the more recent years. You are a light and I'm SO fortunate to have you in my life," the Bachelor in Paradise alum penned.
The couple shows their love on Instagram
The women have gone from friends to lovers in recent months. Haggerty just helped Blake celebrate her 27th birthday in style and they have begun being open about the fact that they are in a relationship. On January 24, 2020, Blake shared two sweet photos of Haggerty and herself to Instagram. "Who knew God placed you in my life so many years ago for a reason❤️ So blessed to have you," the 27-year-old wrote about her girlfriend.
Haggerty, who's known for her heartfelt responses, immediately reciprocated her girlfriend's feelings. "Life is a crazy, beautiful ride and I'm so blessed to have you by my side. You've been so patient with me and my broken self. You supported me through some of the hardest times of my life and gave me the motivation & help to rebuild myself. You taught me that it's okay to be vulnerable again. Simply put, you challenge me to be a better person, ❤️" Haggerty wrote back.
Paradise found
Fans of both women seem to be supportive of their newfound relationship, though there are a few outliers. "THE TEA IS PIPPING," one Instagram user wrote on Blake's post, likely referencing the fact that both Blake and Haggerty were in serious relationships with other women prior to dating one another. Blake, however, was quick to set the record straight to anyone who tried to turn their relationship into drama. "There's no tea," she declared. "We are happy and minding our own business."