Kristin Cavallari and Jay Cutler's Divorce Looks to Be Turning Ugly
Kristin Cavallari and Jay Cutler's divorce may be turning ugly. At least, that's what recent court filings seem to suggest. Cavallari and Cutler announced they'd be separating after seven years of marriage on April 26. The announcement, which was posted on Cavallari's Instagram, stated that the former pair had "nothing but love and respect" for each other. That, however, doesn't seem to be the case any longer. Since the announcement, there have been allegations of poor behavior, and a child custody battle seems to be heating up.
Kristin Cavallari is reportedly angry that Jay Cutler referred to himself as the "primary caregiver" of their children
While Cavallari and Cutler may have gone into the divorce process with an amicable ending in mind, things seemingly devolved quickly. According to Elle, Cavallari was not made aware that Cutler would be filing for divorce. The publication, who reportedly spoke to an insider, claims that Cavallari was "blindsided" by the filing.
The filing of paperwork isn't all that Cavallari is worked up over, though. According to the alleged source, Cavallari was greatly bothered by the fact that Cutler referred to himself as the "primary caregiver" of their three minor children. Cutler, who retired from the NFL in 2018, has been staying at home recently, but Cavallari insists he is not and never has been the primary caregiver for the kids. Before ending his NFL career, the source notes, Cutler traveled extensively, leaving Cavallari to do the majority of the parenting.
Cutler and Cavallari share three children. Their first child, Camden Jack, was born in 2012. Cavallari and Cutler welcomed their second child, Jaxon Wyatt, in 2014. Their third child, Saylor James, completed the family the following year. Cavallari is requesting primary custody of all three children, according to Cosmopolitan.
Kristin Cavallari claims that Jay Cutler is speaking negatively about her to their three children
There seems to be more bad blood between the former pair than Cavallari let on in her official announcement. According to court documents secured by Us Weekly, Cavallari has accused Cutler of making derogatory comments about her in front of the couple's three children. She also claims that Cutler makes inappropriate statements about Cavallari to the three kids, all of whom are under the age of eight.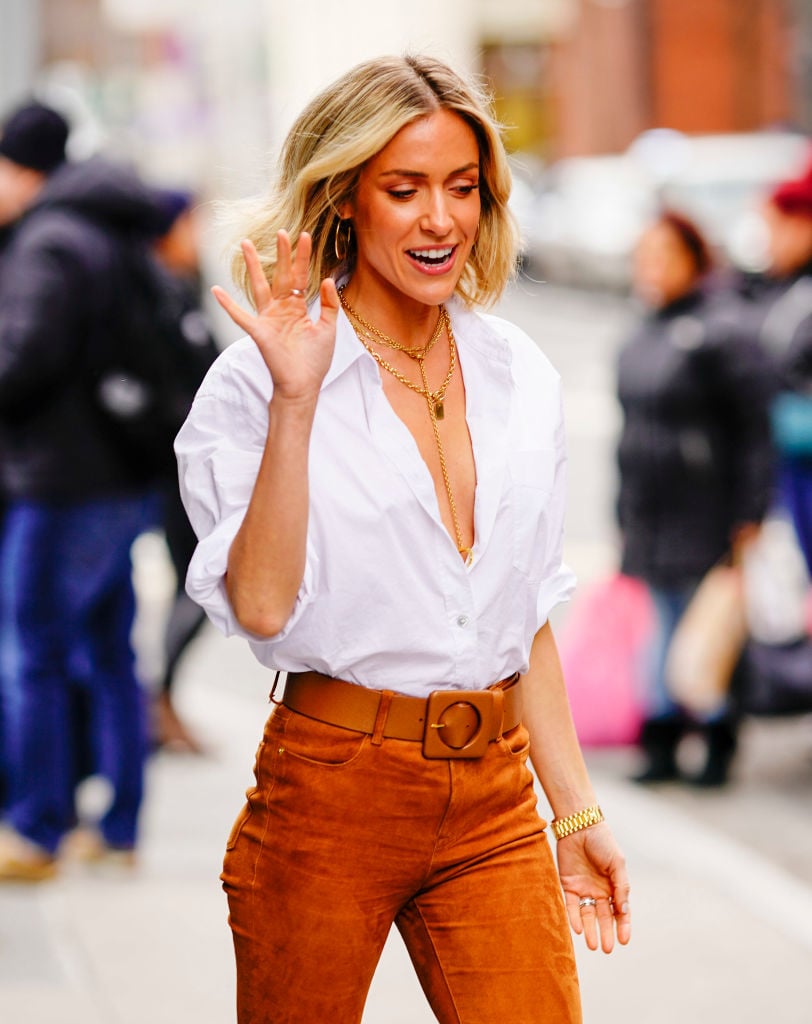 Cavallari would not be the first reality TV star to deal with an ugly, drawn-out custody battle. Bethanny Frankel, the former The Real Housewives of New York star, has battled her ex-husband, Jason Hoppy, over custody of their only child, Bryn, since 2013. In one court filing, Frankel accused Hoppy of taunting her in front of the child they share. According to Us Weekly, Frankel also alleged that Hoppy made derogatory comments about Frankel to Bryn. The former flames still find themselves in court over custody, from time to time.
Cavallari and Cutler have had relationship troubles for years
Cavallari and Cutler's divorce announcement may have come as a shock for some fans, but those who regularly tuned in to Very Cavallari may have seen the writing on the wall. Cutler and Cavallari have starred on the reality TV show for three seasons, and it had become increasingly apparent that the duo was no longer seeing eye-to-eye.
Cavallari, in a candid moment on the show, revealed that she and Cutler were struggling to make their marriage work. She, however, seemed resigned to the fact that their relationship would always be somewhat troubled. She noted that they often experienced periods of highs and periods of lows, even back when they were simply dating. Whether or not she saw divorce on the horizon, though, remains unknown.