Kristin Cavallari Won't Date Another Athlete: 'I Want to Leave That in the Past'
Kristin Cavallari reveals she won't date another athlete after her divorce from Jay Cutler, a former professional football quarterback. Here's what Cavallari and Cutler have said about dating after their separation.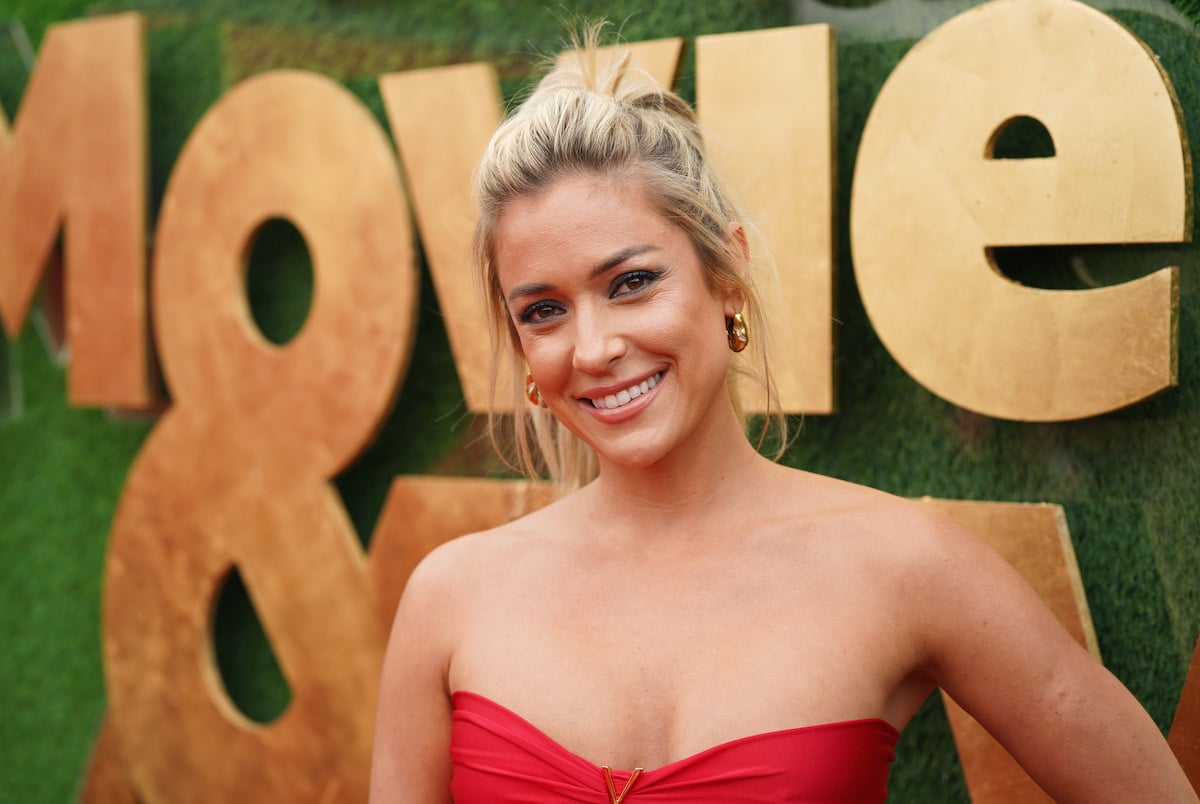 Kristin Cavallari divorced professional football player Jay Cutler in 2022
Reality star Kristin Cavallari, best known for MTV's Laguna Beach and her own show Very Cavallari, married former Chicago Bears quarterback Jay Cutler in June 2013. The couple shares three children – sons Camden and Jaxon, and daughter Saylor.
In April 2020, Cutler filed for divorce, agreeing to joint custody of the children with Cavallari. "We have nothing but love and respect for one another and are deeply grateful for the years shared, memories made, and the children we are so proud of," Cavallari wrote on Instagram. "This is just the situation of two people growing apart." 
By May 2021, the couple had not finalized their divorce due to financial disputes. It was reported in June 2022 that their settlement had been finalized, and they were legally divorced.
Kristin Cavallari says she won't date another athlete after her divorce from Jay Cutler
Kristin Cavallari and Stephen Colletti, her ex-boyfriend and former Laguna Beach co-star, launched a new podcast together called Back to the Beach in July 2022.
On the podcast, Cavallari revealed that she's not interested in dating athletes again after her divorce from Jay Cutler. "Here's my deal. I dated a hockey player. For me, now in my life where I'm at, it's more about schedules," she explained (via People). 
"So baseball, they're gone all the time. Basketball, they're gone all the time. Football's reasonable. Hockey, they're gone a lot, but it's doable," Cavallari continued. "To be honest – I don't want to say anything I'm going to end up regretting – but I don't think I want to date another athlete. I've done that. I want to leave that in the past."
The 'Laguna Beach' star's ex-husband has admitted that 'dating is hard' after their divorce
Although Jay Cutler was a famous athlete and reality star, he admits that dating after his divorce from Kristin Cavallari is difficult. 
"It's hard as hell really," the former quarterback shared on his Uncut With Jay Cutler podcast. "Meeting people is hard. I think finding out what people really want from you; I think that's probably an issue. I'm at a different phase of my life now with kids. Priorities have changed. It isn't just a purely selfish play by my part."
He pointed out that the dating "landscape" had changed significantly in recent years. "There are a lot of other aspects that have to be taken into consideration whenever you get back out into that world and the whole landscape has changed," Cutler said. "There are apps, there's Twitter, there's Instagram, it's a whole different ball game. You're not just walking into a restaurant or bar and talking to somebody. That doesn't exist anymore."