Kristin Cavallari Explains Why She Once Gave Engagement Ring Back to Husband Jay Cutler
Kristin Cavallari, opened up about her relationship with Jay Cutler, a former NFL player, on the Feb. 27 episode of her E! reality series, Very Cavallari, currently in its third season.
Cavallari and Cutler have been married for nearly seven years. The two met when Cutler had been playing for the Chicago Bears. After retiring from the NFL, Cutler and Cavallari moved their family to Nashville, Tenn., where they have a farm. The city's also home base for Uncommon James, Cavallari's accessories company she founded in 2017.
She felt her and Cutler's relationship had 'moved too fast'
Ahead of a camping trip, 33-year-old Cavallari had a conversation with her friend, Justin Anderson, about marriage and feeling pressured to tie the knot, according to DailyMail.com. Anderson said he'd been feeling marriage pressure from his boyfriend Austin "Scoot" Rhodes.
"How did you know when it was right?" he asked Cavallari referring to her relationship with Cutler.
"So, I met Jay when I was 23. I was a f***ing baby, but he told me he loved me after two months, and then he proposed after eight months, and it all just moved so fast," she told him.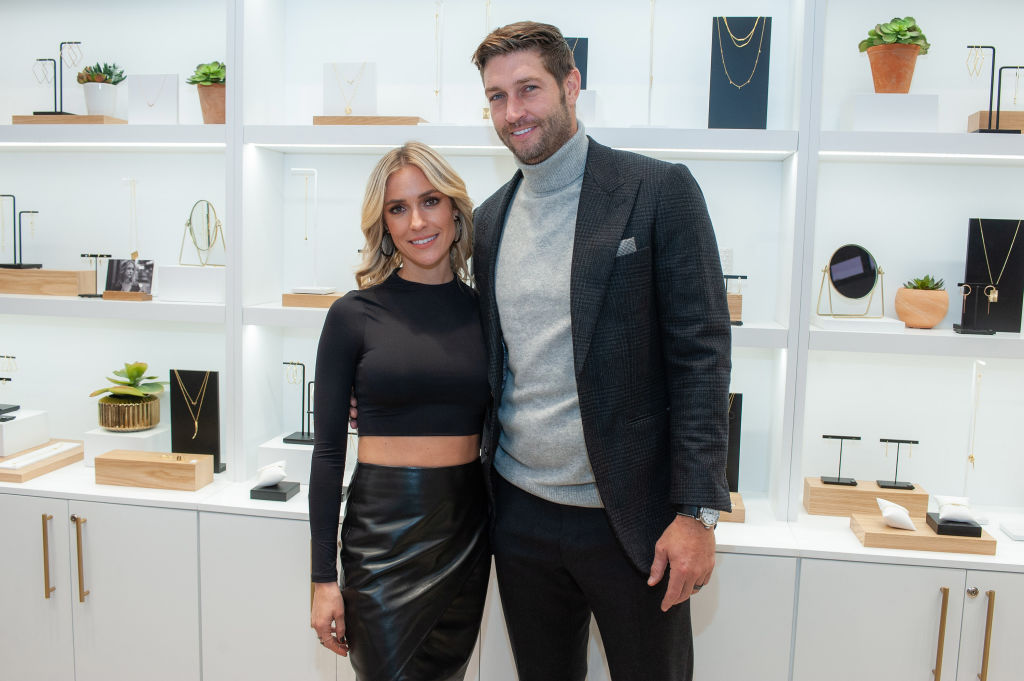 The Laguna Beach alum started a long-distance relationship with Cutler in 2010 before getting engaged in April 2011. However, she later called things off with her now-husband because, at the time, Cavallari hadn't been sure she even wanted to get married.
"And then I remember I just all of a sudden was like, 'this isn't right.' Like, there are certain things in our relationship that needed to change, and I was just, like, 'I don't know that this is what I want,'" she told Anderson.
Kristin explained she wasn't sure marriage was for her, adding her parents were divorced. She recalled the moment she called off her and Cutler's engagement. "I remember we were in L.A. and I gave him back this ring," she said motioning to her wedding ring.
Following their break up, Cavallari realized she 'really' missed Cutler
While Cavallari hadn't been sure about marriage, after she ended her relationship with Cutler, she'd been sure of one thing: she missed her ex and wanted him in her life.
"And I watched him walk out the door and ended up really missing him, and then we got back together," she remembered.
But it wasn't until the reality TV and Cutler were expecting their first child, Camden Jack, did her feelings on marriage change.
"And then I get pregnant with Camden, and that's when I really changed how I felt about marriage," she said before adding, "That's when we got married and I'm so happy that I did."
Today, Cutler and Cavallari have three children; Camden Jack, Jaxon Wyatt, and Saylor James. According to a 2019 interview, Cavallari and her husband won't be having more kids.
Although Cavallari ultimately decided she wanted to get married, she reiterated to Anderson, that it's not easy nor is it a decision someone else can make. "Marriage is hard f***ing work, but it's so worth it," she said. "But you have to come to that conclusion on your own, it can't be because someone is making you."
After their heart-to-heart conversation, Anderson and Cavallari headed out on their group camping trip for a night of "roughing it" that involved snooping through Scoot's bag for a ring.