Kristin Cavallari Purchases a $5 Million Home Amid Messy Divorce From Jay Cutler
The celebrity world is filled with messy, high-profile divorces. After all, the stars going through these troubling relationship woes often have to do so in the public eye and after years of maintaining a particular public persona around their partnerships. The struggle can be particularly pronounced when people who were famous as a couple end …
The celebrity world is filled with messy, high-profile divorces. After all, the stars going through these troubling relationship woes often have to do so in the public eye and after years of maintaining a particular public persona around their partnerships. The struggle can be particularly pronounced when people who were famous as a couple end up splitting. This is the case for Kristin Cavallari and Jay Cutler 
Cavallari's long history with reality TV led to her own series called Very Cavallari. Fans got to see a close and personal look into her life in Nashville, Tennessee. While she chose not to include her three children on the show, she and husband Jay Cutler have been front and center for years. Now that the pair are splitting up, fans are watching closely to see what happens next. Cavallari's recent grandiose real estate purchase may hold some clues.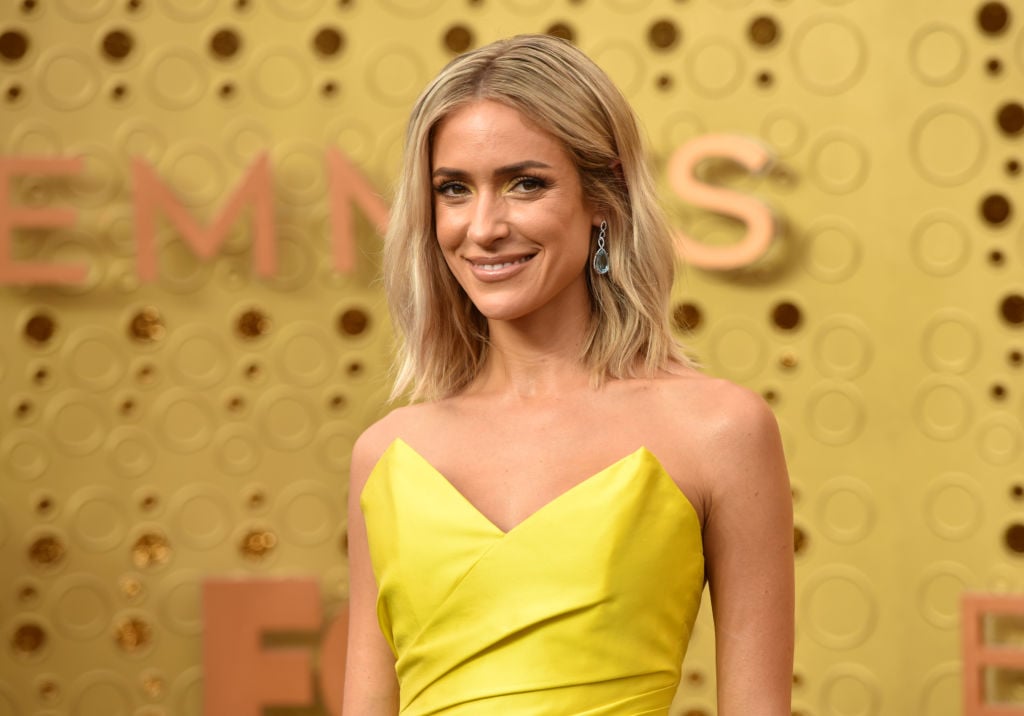 The reality show hinted at trouble for Kristin Cavallari and Jay Cutler
Cavallari and Cutler announced their divorce on Instagram. The message expresses sadness over the decision to split after 10 years together and calls the decision a "loving conclusion." While some fans felt blindsided by the announcement, others felt that there had been subtle clues about the trouble brewing in the couple's reality show. 
The pair had struggled to find their new identity after Cutler left the NFL. As his role in the spotlight wound down, Cavallari's fame continued to rise. Cutler was supportive of his wife's professional goals on the camera, but there were signs that the pair had different ideas about what the post-NFL life should look like. Cavallari was also open about the fact that their marriage had been rocky in the past. She said that they often had very low points and very high points. Cavallari admitted that they were experiencing a low point, but at the time she suggested it was just part of the rhythm of the relationship and seemed optimistic things would improve. 
Cheating allegations swarmed Jay Cutler
In addition to their incompatible views on how their post-NFL life should look, the relationship faced threats of infidelity. Rumors swirled that Cutler had cheated on Cavallari. To make matters worse, the allegations were that the affair was with Cavallari's friend Kelly Henderson. While Cavallari said that she didn't believe the rumors, she did get upset about how Henderson dealt with the situation. 
Whether there was some truth to the cheating rumors or the pair just couldn't make their life goals align any longer, it's clear that things have gone from bad to worse. The split includes dividing up their Nashville home as well as figuring out how to share custody of their children. Of course, it also means determining what each of their professional lives will look like since they'll no longer be the couple that made Very Cavallari what it was. 
The divorce is getting messy
As might be expected with such a fortune and a decade of time together in the mix, the divorce is getting quite messy. Cutler apparently blocked Cavallari from using money in their joint account to purchase a new house. Cavallari claimed that this was a power move designed to intimidate her into accepting Cutler's proposed parenting plan. 
While the details of just how it got resolved are unclear at this point, it does seem that something has been worked out. According to People, Cavallari and Cutler have listed their Nashville mansion — which they purchased for $7.5 million — for sale at $5 million. Meanwhile, a source close to Cavallari has confirmed that Cavallari has made her own real estate purchase, spending around $5 million on an estate that includes two residences. 
Currently, Cavallari and Cutler have been keeping the kids rooted in one location and switching off who resides with them to maintain structure and consistency. It's possible that Cavallari's dual residence property will allow that arrangement to continue as they transition into their post-divorce life.