Kristin Cavallari's Net Worth (And How Much She Made Per Episode of 'The Hills')
When we first came to know Kristin Cavallari, she was just a teenager on MTV's Laguna Beach. Despite the fact that she was portrayed as the "villain," we couldn't help but get excited when she landed on the show's spin-off, The Hills, where she continued to stir up trouble. Now, she's made her return to reality TV with her very own E! show, Very Cavallari.
Cavallari hasn't just earned her money from reality TV, though. Over the years, she's used her platform to launch a number of businesses and build an empire for herself. Here's how much Cavallari is worth, as well as how much she made per episode of The Hills.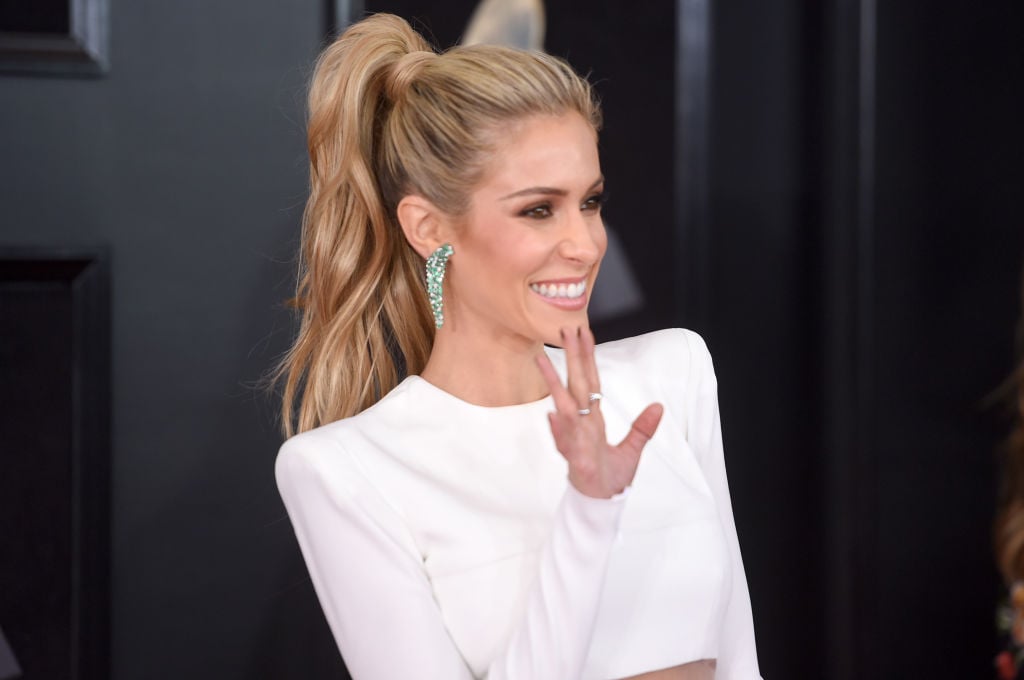 Cavallari's net worth is $3.5 million
On her own, Cavallari has managed to rack up a net worth of $3.5 million, according to Celebrity Net Worth. However, she and her husband, ex-NFL star Jay Cutler, have a combined net worth of a whopping $53.5 million. Cutler's accumulation of $50 million is thanks to becoming one of the highest-paid signal callers during the 2014-15 season.
Cavallari and Cutler got married in June 2013, and have three children together: Camden, Jaxon, and Saylor. They've settled down in Nashville, Tennessee, which is where Very Cavallari is set. While we may love watching their adorable antics on the show, their relationship wasn't always smooth-sailing.
The two became an item in 2010, and were quickly engaged by April 2011. Cavallari, however, ended up calling off the engagement before eventually tying the knot. They went to couples therapy, which Cavallari praises as the savior of their relationship.
She made $90,000 per episode of The Hills
Back before Cavallari met Cutler, she was doing just fine making her own income from reality TV. Throughout her time on The Hills, she was raking in $90,000 per episode, according to The Daily Beast. In comparison, the original Hills star Lauren Conrad was making $125,000 each episode. A few members of the supporting cast, including Audrina Patridge, Lo Bosworth, and Heidi Montag were actually making more than Cavallari, as well: $100,000 per show, to be exact.
The supporting men of the show were making quite a bit less, with Spencer Pratt at $65,000 per episode and Brody Jenner making $45,000.
https://www.instagram.com/p/BmZM0lLhrca/?taken-by=kristincavallari
Cavallari has branched out of reality TV
Aside from reality TV, Cavallari has earned a large source of her income by branching out to other passions. In 2013, she launched her very own shoe line, Chinese Laundry by Kristin Cavallari. And speaking of shoes, she released a tell-all book in 2016, titled Balancing in Heels: My Journey to Health, Happiness, and Making It All Work.
She also has a cookbook, which was released in April 2018. It's titled True Roots: A Mindful Kitchen with More Than 100 Recipes Free of Gluten, Dairy, and Refined Sugar.
She owns her own business, Uncommon James
Whether you religiously watch Very Cavallari or have only caught one episode, you know the show revolves around Cavallari opening her own business: Uncommon James. The store sells jewelry and is branching out into home goods, with its very first flagship location in Nashville.
On the show, we get to see Cavallari figuring out balancing the duties of being a boss, a friend, a wife, and a mother (even though her children don't appear in the series). As an executive producer of Very Cavallari, she makes sure the show portrays her life truthfully.
"It's been eight years since we wrapped The Hills. I've grown so much as a person in those eight years. I'm just excited to let people back in," Cavallari told Newsweek. "This is the first show that I've done that I can really get behind and say, 'This is 100 percent me.'"