Kristin Davis Reveals What the 'Sex and the City' Women Would Be Doing in Quarantine
Kristin Davis reveals what the 'Sex and the City' ladies would be doing in quarantine during the pandemic.
Kristin Davis is excellent in her portrayal of Charlotte York on Sex and the City. And fortunately, we will get to see a revival of the character in the series' reboot, And Just Like That.
Yet many people "couldn't help but wonder" what the Sex and the City ladies would be like in our current era. Would Samantha be swiping through Tinder?
And most importantly, how would the ladies handle quarantine? Davis seems to have some ideas about how it would all go down for each character.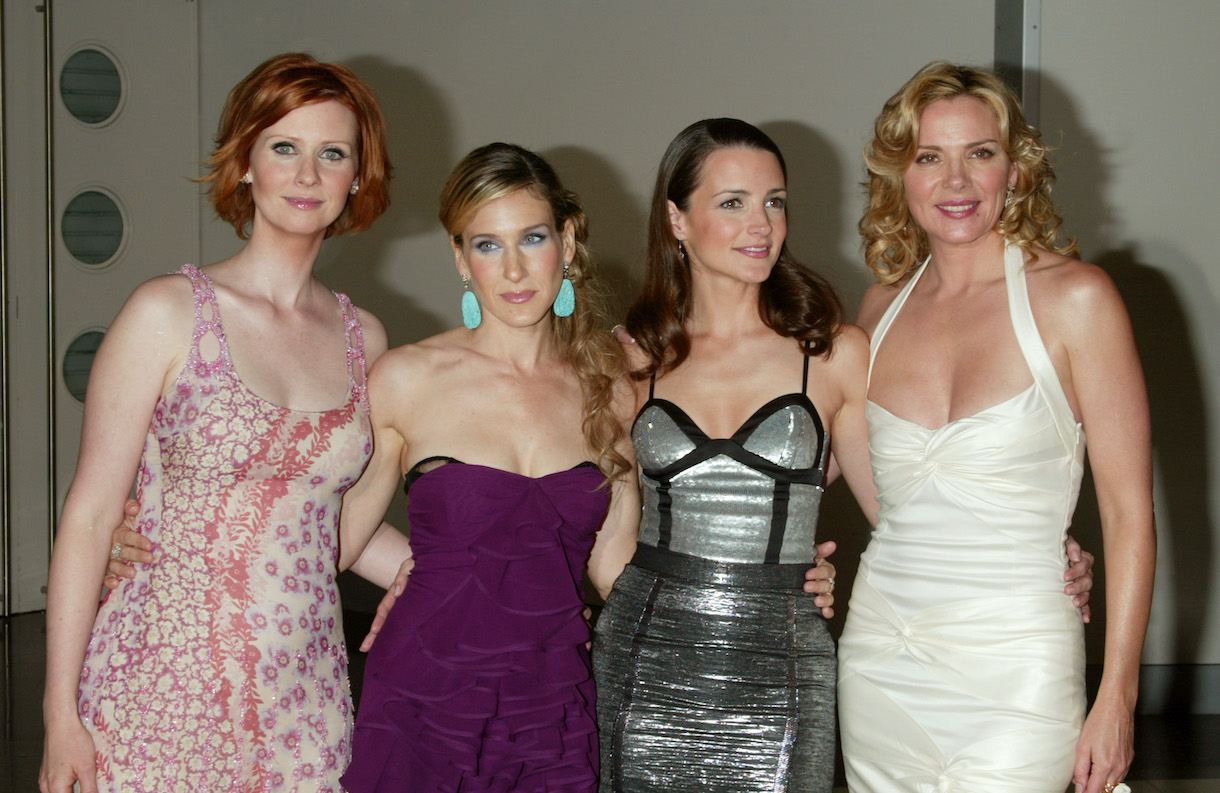 Kristin Davis reveals how the 'Sex and the City' ladies would behave during the pandemic
According to Davis, she has a pretty good idea of what our favorite ladies on TV would be doing during the pandemic. And as the supporting actor on the series reveals, she would like to quarantine with Charlotte the most.
"Charlotte, for sure I would want to be quarantined, because she'd be prepared," Davis says, according to Hollywood Life. "She would be stocked up for like six months. Everything would be very, very clean. She would have all the Clorox wipes hoarded in her pantry. So I would definitely want to be with Charlotte for that element."
But which character would be the most fun to quarantine with? That one's easy.
"I think the most fun would probably be Samantha," she said. "But on the other hand, I don't know how she'd like to be cooped up; you know what I'm saying?"
"Carrie would be so thoughtful and witty and funny," she says of Sarah Jessica Parker's character.
"I think that Miranda would just be, like, working. She'd be on Zoom. She'd be so focused, but it would be a fascinating show," continues Davis.
Sounds about right to us!
Kristin Davis says she 'wouldn't be alive' if it wasn't for 'Sex and the City'
According to Davis, she credits Sex and the City for saving her life.
"I don't think I would be alive," she said, according to She Knows. "I'm an addict. I'm a recovering alcoholic. If I hadn't found acting… acting is the only thing that made me want to ever get sober. I didn't have anything that was that important to me other than trying to dull my senses."
According to the celebrity, she didn't think she would live to see 30 because she started drinking heavily at such a young age.
Fortunately, acting was able to save her.
"Because my love for acting was so big when I was very young, I had something that was more important to me than just drinking," Davis said.
The 'Sex and the City' star is very different from Charlotte in this way
While Davis has confessed to being a "Charlotte" in real life, there is one central element to her character that she can't relate to at all. That is Charlotte's deep desire to get married.
"Little girls who say, 'I want to get married'; I was never one of those little girls," she told CBS. "It is not that I wouldn't, but I don't see that I must do it or be unhappy. I don't know if I'll ever get married. I'm perfectly happy [with] my single self."