Kumail Nanjiani Calls 'Eternals' The Most Exciting, Fun, Epic, and Moving' Project He's Ever Done
Kumail Nanjiani is more than ready for fans to see his new Marvel flick Eternals. But, they will have to wait a little longer than expected due to the COVID-19 pandemic. Despite Disney pushing back the premiere date to 2021, Nanjiani still says that this entry in Phase 4 of the Marvel Cinematic Universe is definitely worth the wait.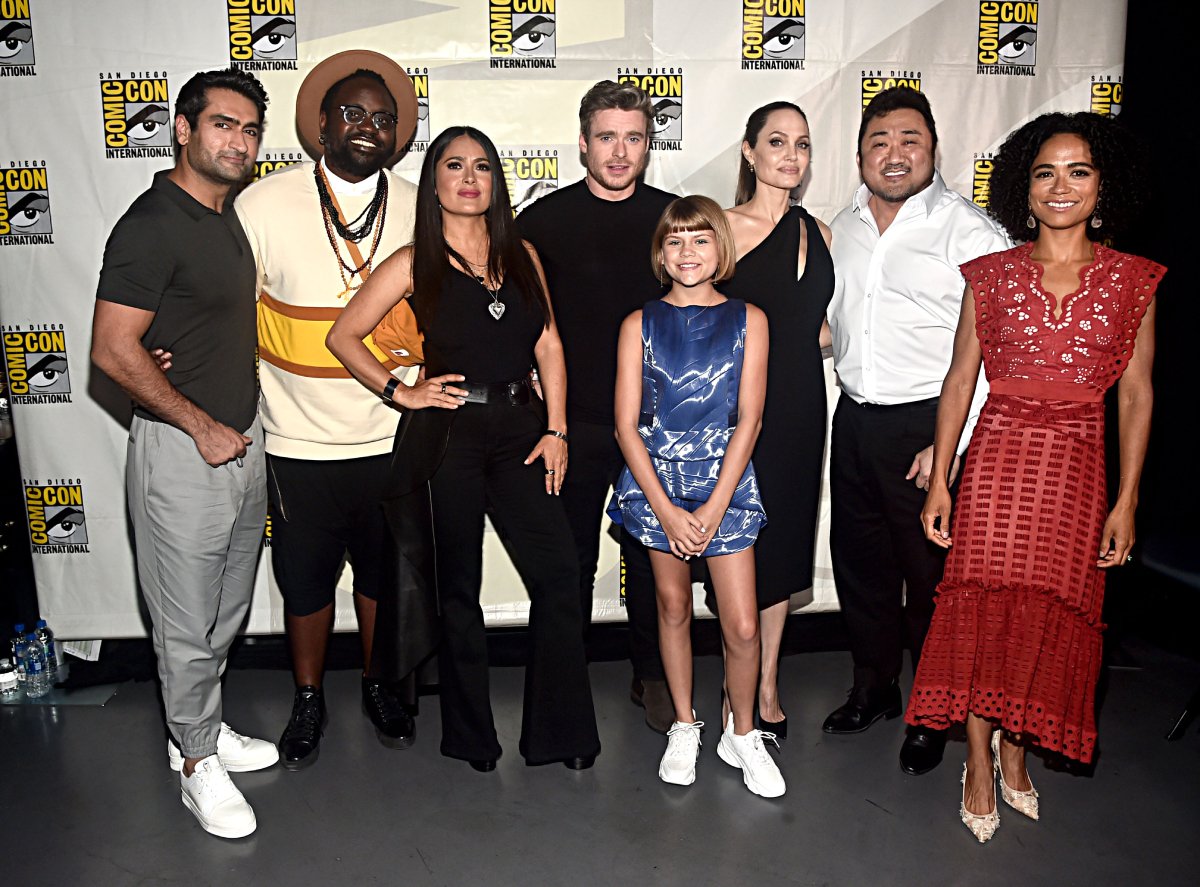 'Eternals' director wanted to go bigger than 'Avengers: Endgame'
Eternals director Chloe Zhao recently told The Hollywood Reporter that her new film will be bigger than Avengers: Endgame. That's a hefty promise, considering that film grossed nearly $3 billion worldwide at the box office. However, she wasn't talking about money.
Zhao was referring to big thematic ideas and stories, as Eternals is literally about the history of humanity. She said, "How much further and bigger can we go after [Avengers:] Endgame? Because I'm not just making the film as a director. I'm making the film as a fan."
Marvel studio head Kevin Feige explained that Zhao's initial pitch for Eternals was "fascinating." He said that one of the reasons they moved forward with the film was because of the vision Zhao brought to it.
Eternals features a star-studded cast. It also includes some characters who fans haven't seen before. The first deaf character in the MCU is Lauren Ridloff's Makkari. And, Brian Tyree Henry plays the role of Phastos, the first gay superhero in a Marvel film.
Kumail Nanjiani approached his role differently to avoid Hollywood stereotypes
Nanjiani plays Kingo, a cosmic-powered superhero who becomes a Bollywood star to blend in on Earth. His co-stars include Angelina Jolie as Thena, Gemma Chan as Sersi, Kit Harington as Dane Whitman, Richard Madden as Ikaris, and Salma Hayek as Ajak.
According to Cinema Blend, as an incognito Bollywood star, Nanjiani's performance in the film includes a dance number with 50 dancers. The Pakistani actor made headlines in recent months because he got ripped for the role.
Since he was portraying the first Pakistani superhero in the MCU, Nanjiani wanted to avoid the typical stereotype. He says he approached the role as the opposite of the opportunities he and other brown men traditionally get in Hollywood.
"I feel like we're this group where we can be the model minority, so the smart nerds, or the exact opposite, terrorists, depending on what the project is," Nanjiani explained. "Those are the two ends of the spectrum that we occupy and very little in between."
Kumail Nanjiani promises that 'Eternals' is worth the wait
Eternals was originally scheduled to hit theaters in November. But, the COVID-19 pandemic has sent Marvel's release schedule into chaos. Nanjiani recently took to Twitter to let fans know that just like them, he is still in the dark on Marvel's plans for Eternals.
But, whenever fans finally get to see the film, Nanjiani says they won't be disappointed. In fact, he says it is the best movie he's ever been a part of.
"I know there isn't much news yet! I'm in the dark too, trust me. I can't wait for it, whenever it comes," Nanjiani wrote. "But I promise the movie will be worth the wait. It's the most exciting, fun, epic, thrilling, hilarious & moving project I've ever been a part of. And it's massive."
He went on to say that the scale of Eternals is unlike anything he's ever seen. Everyday he walked on to the shoot, Kumail Nanjiani said he was "awestruck."
Eternals is currently scheduled to hit theaters on February 12, 2021.