Kumail Nanjiani Once Auditioned for a Supporting Role in a Marvel TV Show — Now He's a Superhero
Kumail Nanjiani's rise to fame can be spotlighted in his new Marvel role and his past Marvel rejection.
The idea of hiring a comedian actor for the MCU might not sound like a typical plan for Marvel, yet they've already hired a few. After all, Chris Pratt was considered a comedian based on his Parks and Recreation role. Paul Rudd is another comedian, and the same designation can be given to a number of other actors in the franchise.
Kumail Nanjiani is probably the most comedic of any actor hired for a Marvel project, at least in doing standup. He once auditioned for a role on ABC's Agents of SHIELD and was turned down. He always had aspirations to become a superhero on the big screen.
Some opportunities arrived, if refusing until finally landing a major role in The Eternals. Now he might have set a new MCU precedent for hiring comedians.
Will other comedians use Kumail Nanjiani's patient strategy?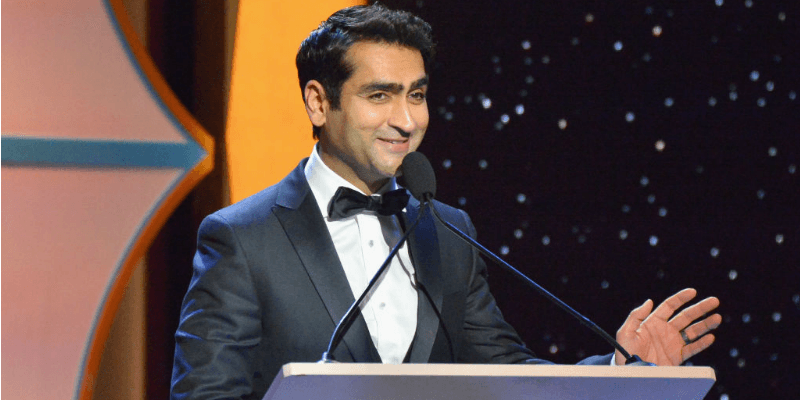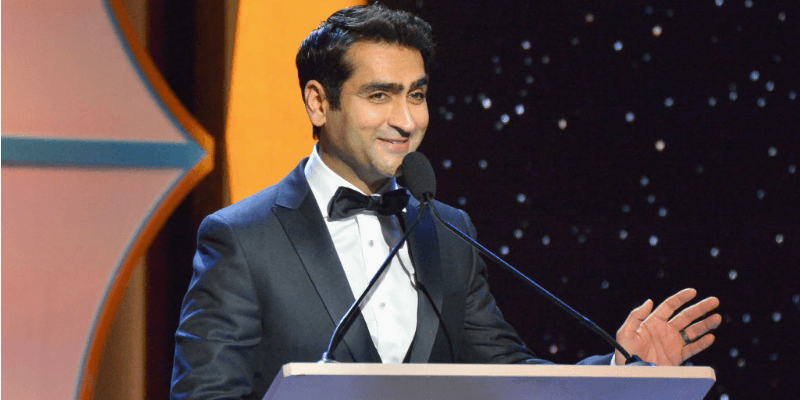 Other supporting roles became available to Nanjiani at Marvel, reportedly in some of the movies. He refused them because he thought the pipe dream of playing a headlining superhero could be possible.
After all, the MCU has already opened it up to more minorities playing these characters, just like the comic books have. Maybe he predicted MCU's push for diversity would land him a bigger role eventually.
Said Nanjiani in an interview with Entertainment Weekly: "I was like, 'I don't want to be just part of a Marvel movie; I want to be a Marvel superhero." Yes, that was a very risky career strategy, if also one that was proven to work.
When Nanjiani landed the role of Kingo in The Eternals, it seemed ready-made since the character is already a bit comedic. In the movie, Kingo will be working as a Bollywood star while living on earth.
Comedians turning into important actors
Once Robin Williams started being nominated for Oscars decades ago, it set a new high bar for comedians seeking out a new path as big-screen actors. In many cases, they've been able to transition over to being dramatic actors, like Steve Carell. However, landing major roles in franchises and still being able to be funny has only been a more recent concept.
One thing the MCU has done well already is having one segment of their franchise be wickedly funny. Thanks to Guardians of the Galaxy having sarcastic scripts with a million quotable quips, they've been able to bring a comedic edge the other Avengers films haven't always done in abundance.
Of course, the Thor movies have done the same, with Chris Hemsworth proving himself a capable comedic actor. Hiring Nanjiani for The Eternals makes all the more sense now, no matter if The Eternals appears to be taking itself overly seriously.
Having a set of diverse characters both serious and comedic will make the film work on a higher level. Then again, Nanjiani had to strike a balance so it wouldn't sink into the realm of parody. Part of this involved working out to get into shape.
More comedians will probably be hired in the MCU
Since there's a viable audience for the comedic side of the MCU, expect other standup comedians with acting aspirations to be hired eventually. Nanjiani probably just set that precedent for minority standup comedians (he's Pakistani-American), outside the reality of having to work out intensely for months to prepare.
Having to stop eating carbs and sugar for a year became a reality for Nanjiani, something maybe other comedians would never agree to do. Most comedians play up the fact that they don't take good care of themselves and aren't known for looking buff on the stage or in TV shows.
Being recruited into the MCU, though, is a very different game in Hollywood now. Considering it's the best bet for making the maximum amount of money and gaining the most international exposure, expect a lot more comedians to be at the gym to prepare for a Marvel project.