Kurt Russell and 3 Other Celebrities Who Tried to Be Professional Athletes
The idea of an athlete exploring a sport outside of the one that made them famous is nothing new. Michael Jordan, Tim Tebow, Russell Wilson, Tracy McGrady, and, more successfully, Bo Jackson and Deion Sanders all dipped their toes in those waters. Rarer, however, are celebrities of a different kind who try to dip their toes into athletic waters. They're actors, country singers, and wrestlers who tried their hands at the athletic world to varying results. You might not know it, but these celebrities all had detours into the professional sports world. 
Kurt Russell was a baseball player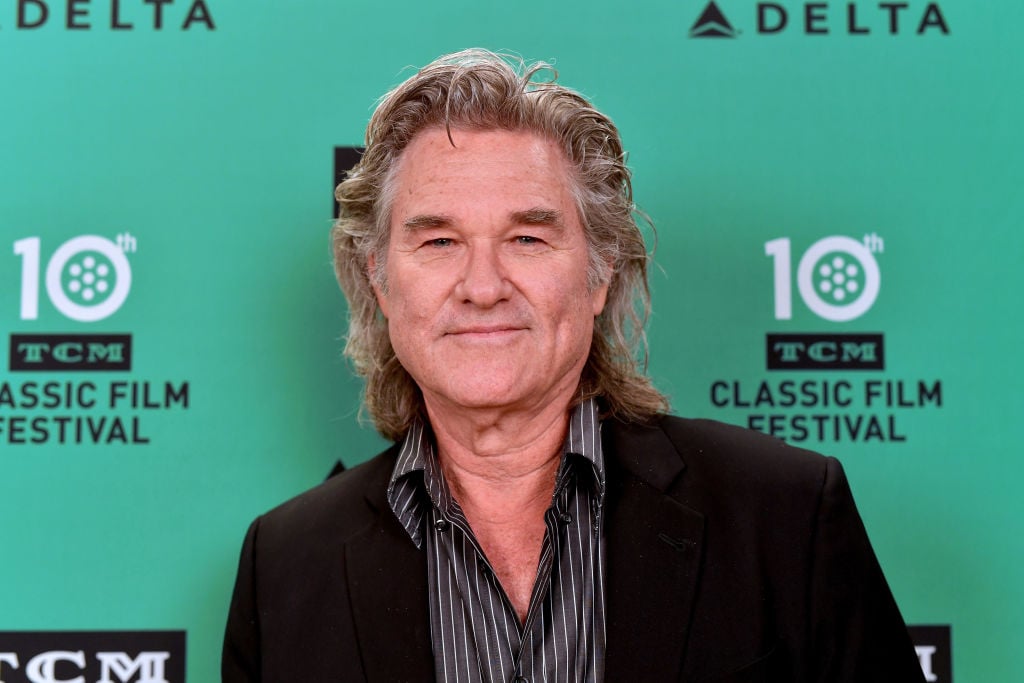 Kurt Russell has had a career in Hollywood for over 60 years. Starting as one of the original Disney stars, Russell matured into adulthood with a rebrand as an action star. To this day, Russell is starring in major franchises and oozing with the star power that he showed at an early age. Had things gone his way, however, he would have followed in his athletic father's tradition and played baseball, according to FanBuzz.
Russell was just a child when he was hoisted into Hollywood. While he enjoyed acting, his true passion lied on the baseball diamond. Unlike other entertainers-turned-athletes, Russell's attempt to break into the big leagues wasn't a glorified publicity stunt. He was reportedly an All-Star talent in the minor leagues before injuries derailed his hopes at making it into the Majors. While Russell might have no regrets in hindsight, it was a major blow to him. 
Garth Brooks also tried baseball
In the year 2000, Garth Brooks was a country superstar. Selling out stadiums and dominating the charts, Brooks helped usher in a new era of country music that is still being felt today. When he wasn't on stage crooning about his friends in low places, however, Brooks was a baseball fanatic. This didn't end in general fandom, however. 
According to Taste of Country, Brooks used his superstardom to get several Spring Training invites with the San Diego Padres and New York Mets. Brooks got called into the Mets clubhouse for some Spring Training games. While these were little more than charity events, Brooks put on the gear and tried his hardest. With a .025 batting average, however, he might have made the right decision to stick to music. 
Mickey Rourke was a boxer
According to Stuff, Mickey Rourke was boxing at an amateur level at the same time he was seeking a career in Hollywood. Unlike Brooks, who struggled with his professional sports career, Rourke was quite good. With a 27-3 record on the amateur circuit. Rourke began boxing when he was just 12 years old and never looked back. Eventually, his acting career made Rourke step away from the ring, however. 
He capitalized on his fame by getting professional boxing matches from 1991 to 1994. After two decades away from the sport, however, Rourke once again returned to the ring in a fight against the 29-year-old Elliott Seymour. While the veracity of the fight is in question, Rourke still proved that he could hang with boxers half his age. In 2016, he expressed his desire to return to the ring and prove the 2014 match wasn't a hoax.
David Arquette is a professional wrestler
David Arquette was a staple of the movies in the 1990s and early 2000s. Part of a showbiz dynasty which boasts several acting Arquettes, his recent career has focused on acting of a different kind. Since the height of his career, Arquette has had a passion for professional wrestling. He has been on the WCW stage and now does smaller events, as reported by The Ringer.
Arquette isn't just there for star power, however. Despite closing in on 50, Arquette is willing to put himself on the line in the name of professional wrestling and has spoken at great length about his love for the sport. While he still takes the occasional acting gig, at this point it would appear that Arquette views himself as a wrestler more than an actor.