'KUWTK' Could Be Moving to Netflix in $200 Million Deal
Fans have been distraught that 'Keeping Up with the Kardshians' is coming to an end since Kim Kardashian West announced it. But could the show move to Netflix?
Fans of Keeping Up with the Kardashians have been mourning the loss of the show since Kim Kardashian West announced that the final season would air in 2021. People have been watching the Kardashian family on tv for over a decade. But some experts think that this might not actually be the end of the show.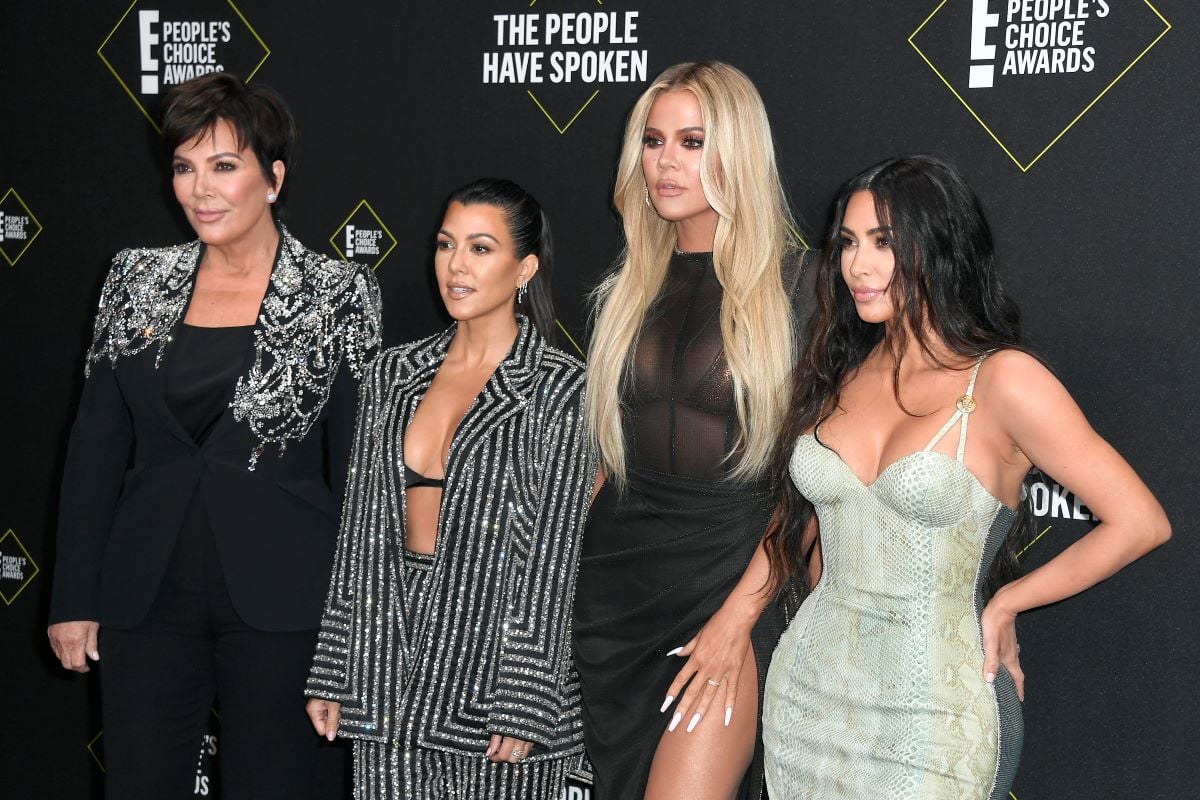 Kim announces the end
In a surprise move on Instagram, West announced that the famed reality show was coming to an end earlier this week.
"To our amazing fans -It is with heavy hearts that we've made the difficult decision as a family to say goodbye to Keeping Up with the Kardashians," she wrote.
"After what will be 14 years, 20 seasons, hundreds of episodes and numerous spinoff shows, we are beyond grateful to all of you who've watched us for all of these years – through the good times, the bad times, the happiness, the tears, and the many relationships and children. We'll forever cherish the wonderful memories and countless people we've met along the way."
She thanked everyone who had been a part of the show for helping her family get this far.
"Without Keeping Up with The Kardashians, I wouldn't be where I am today," she continued. "I am so incredibly grateful to everyone who has watched and supported me and my family these past 14 incredible years. This show made us who we are and I will be forever in debt to everyone who played a role in shaping our careers and changing our lives forever."
What's next for the Kardashians?
The Kardashians took one television show and turned it into multiple spinoffs and used it to jump-start several companies, so the family completely falling off the radar now that the show is over is unlikely.
"You could end up seeing Keeping Up With The Kardashians: The Movie. You could end up seeing a documentary that they release about their life over the next year," brand management expert Eric Schiffer told HollywoodLife. "They will find a way to stay relevant and tell their stories through another production, that they can also control, that would allow people to spend time with them and connect with them emotionally."
With all of the movies and tv shows that are moving to or being originally produced by Netflix, the Kardashians could make their way there as well.
"You could end up seeing a Netflix show," he told the outlet. "They easily could go that direction. Reality TV is hot, especially on Netflix and Kris Jenner, who is very savvy, is aware of their value. She can take the brand to Netflix and I'm sure Netflix would sign. When you've got Prince Harry and Meghan Markle making $155 million over five years, why can't the Kardashians make $200 million over five years."
New episodes of KUWTK will continue to air on E! through 2021 and there is even a chance that more spinoffs might be created, though the Kardashians and Ryan Seacrest, the executive producer of the show, have not ironed out all of the details yet.
"I don't know the answer to that," Seacrest recently told Entertainment Tonight when asked about the possibility. "We have not crossed that bridge yet."