'KUWTK': Did Kourtney Kardashian Confirm She Quit the Show?
Fans of Keeping Up with the Kardashians have known for some time that Kourtney Kardashian is over filming.
The 40-year-old mother of three announced in the past that she was taking a step back from filming the show to spend more time with her kids. Some fans were happy about that decision and wished Kourtney well, while others were disappointed, having considered Kourtney an integral part of the series since it's inception.
With the start of the 18th season, Kourtney remains part of the series. In the first episode of the season, it's evident tensions are still high regarding Kourtney's lack of desire to work. During the premiere, Kourtney was very active on Twitter and may have confirmed that she's done with KUWTK for good.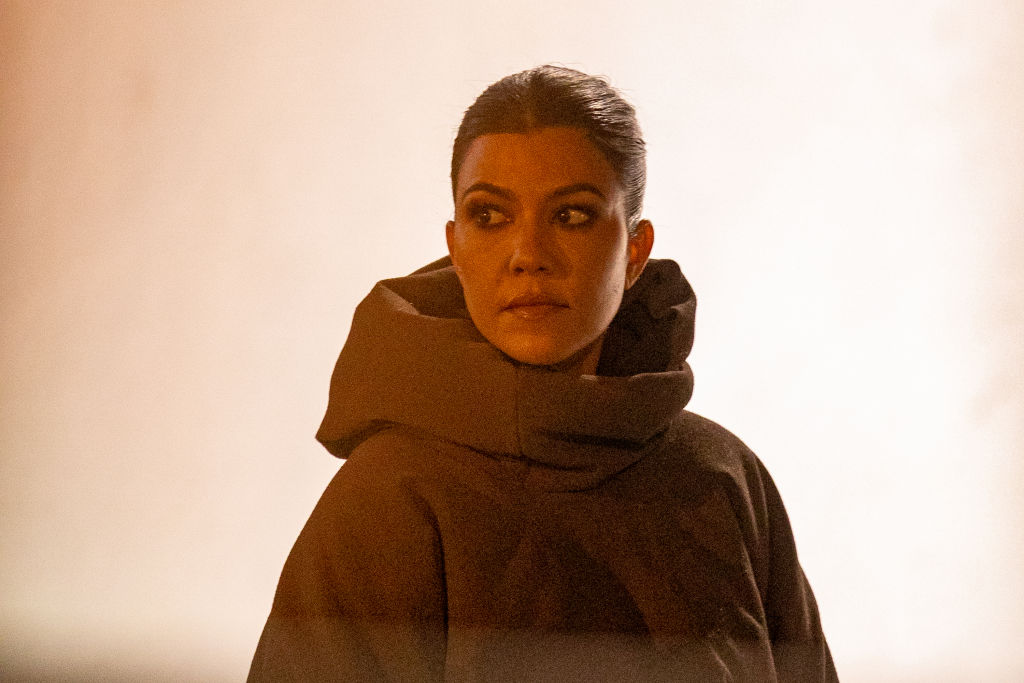 Kourtney has threatened to leave 'KUWTK' before
It's no secret Kourtney wants to break away from filming Keeping Up with the Kardashians. In the premiere episode of season 18, Kourtney and Kim get into a physical argument regarding Kourtney's work ethic — a hot topic Kim Kardashian West has used to push Kourtney's buttons in the past.
Despite sharing an equal stake in the series, Kim and Khloé have repeatedly addressed Kourtney's lack of involvement with shooting. In the past, Kourtney expressed the boundaries that she had set for herself, telling Health Magazine:
I've been taking less time with filming and, in general, with work. My sisters don't like when I say 'setting boundaries,' but it's more about a schedule. I'm trying to put energy into things that are fulfilling and enjoyable. I try to make myself available to my kids to really be a mom. And I want to be in charge of my time and schedule in order to do the things that are bringing me happiness.

Kourtney Kardashian, Health Magazine
Did Kourtney confirm she quit during the 'KUWTK' premiere?
During the first episode of Keeping Up with the Kardashians, Kourtney said "I'm just so f*cking over glam. I honestly don't want to film, like, ever again."
Khloé and Kim ganged up against Kourtney in a disucssion about how they were willing to go above and beyond the duties their job required, but Kourtney was not. This resulted in Kourtney and Kim getting into an explosive physical fight, with Khloé trying to neutralize it.
Kourtney took to Twitter to rehash what happened during the episode. One disgruntled fan said "[Kourtney] just needs to quit the damn show! I'm over her not wanting to film." Kourtney replied to the tweet with, "I did. Bye."
In another tweet, Kourtney addressed a fan asking if anyone ever apologized or "correct[ed] their tone or words when they're being mean to Kourt?" Kourtney replied, sharing that her sisters "never" apologize and "actually don't see where [her] hurt comes from." Then Khloé responded: "Wait so no one ever apologizes to you? Lol please."
It seems as though tensions are still high regarding Kourtney's role in the family business. While Kourtney's tweet may have seemed like conformation that she's done with KUWTK, it could very well be a publicity stunt or simply a dramatic tweet— it happens.
There's still plenty to see this season of Keeping Up with the Kardashians, so fans will have to tune in to find out whether Kourtney continues filming or makes her grand exit.