'KUWTK' Fans Are Fed Up With the Kardashians' 'Damaging' Images
The Kardashians are always posting photos of themselves and each other, which has caused some controversy over the years.
The Kardashians are known for their narrow waists and flawless pictures. Even though some of the Kardashians' fans adore the girls, many disagree with what they do.
For some time now, the issue surrounding body positivity has been going around as more people encourage others to accept themselves as they are.
It seems the Kardashians didn't get the memo as, on many occasions, the girls have found themselves in murky waters after making controversial remarks about their bodies. Now plenty of their followers seem fed up with what they call 'damaging' images that the Kardashians are peddling all over the internet.
Fans want Kim to stop promoting unhealthy eating habits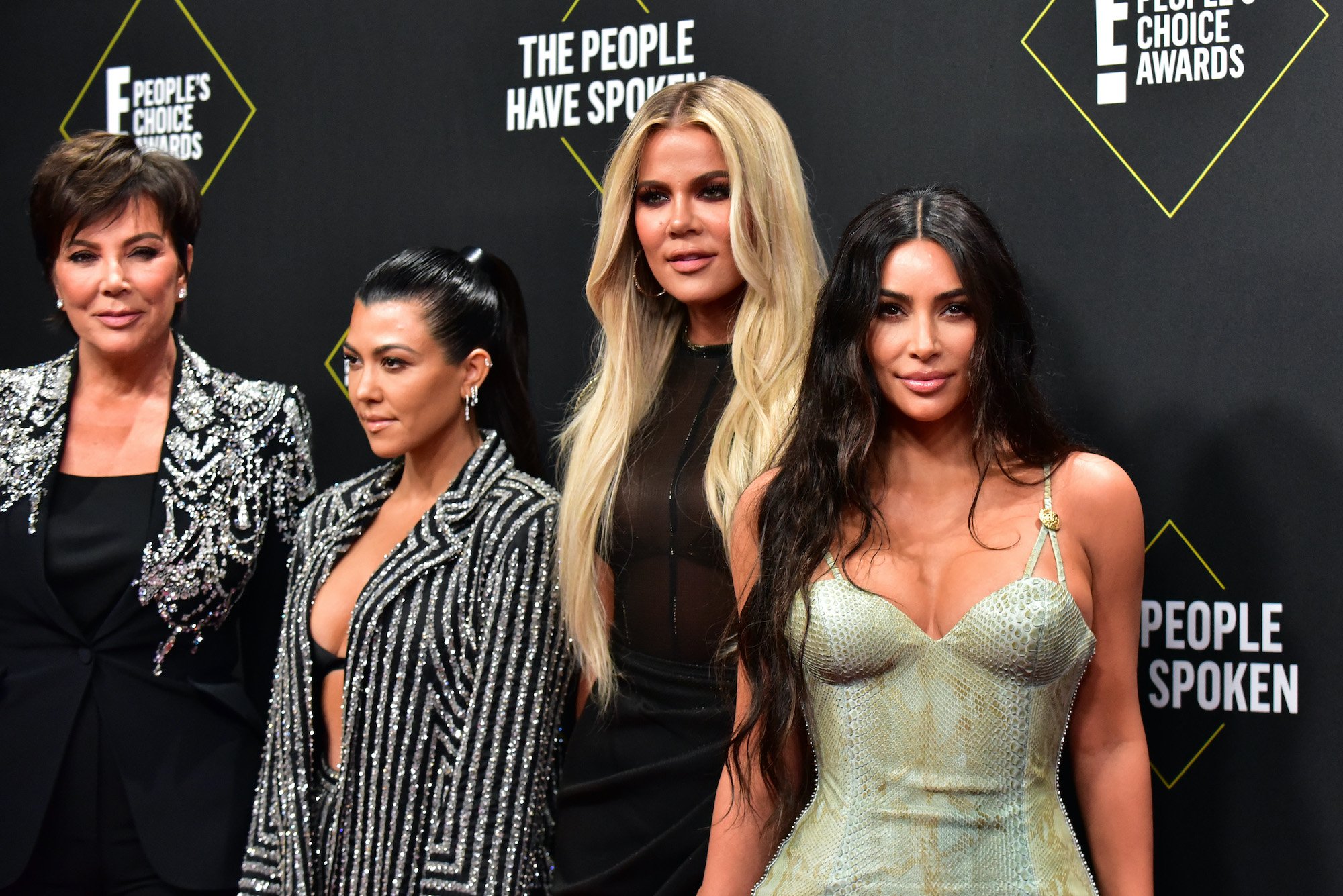 Kim has never been one to shy away from controversy, and her recent Mother's Day post shows. Kim shared a photo of her mother looking so svelte and applauded her mother for looking as she did after giving birth.
While there was nothing seemingly harmful about the post at first glance, a more in-depth look into the post reveals damaging body issues. Some fans loved the photo, but others weren't having it. Many took issue with the mother of four for promoting unrealistic body goals, especially after someone has given birth, as she claims in the post.
A section of the fans called Kim out on the issue, with many saying that society shouldn't weigh someone's worth based on how skinny they looked. Interestingly, this isn't the first time Kim has come under fire for making comments about being thin as the ultimate goal.
On one episode of their hit show keeping up with the Kardashians, her sister Kendall Jenner expressed concern about how thin Kim looked. Jenner said that she was worried Kim wasn't eating, to which Kim replied with a "thank you."
The Kardashians are known for making dangerous health comments on live tv
In yet another episode, Khloe called Kim's waist anorexic. The reality star meant the comment as a compliment to her sister Kim, but the internet wasn't having any of it. Experts came out to warn the sisters of such harmful statements.
Critics worried that the famous socialites would influence their impressionable fans into thinking that eating disorders were 'cool.' In another episode of the hit reality show, Khloe told her sisters that she'd like to get tapeworm.
When Kendall asked Khloe why she'd ever want to get tapeworm, Khloe replied with "do you know how skinny you get." Khloe said that she researched it and found out that anyone who has tapeworm cannot eat and has suppressed appetite, which eventually leads to weight loss. Khloe's comments came off as insensitive and critics once again warned the sisters about making such dangerous comments even if they're meant as jokes.
Fans are tired of the 'damaging' images portrayed by the sisters
It is no secret that the Kardashians sisters always want to look perfect even if they're stepping out for grocery shopping. As such, the Kardashians sisters hire some paparazzi photographers who take pictures of them and edit them to look flawless and trimmed.
In a recent Reddit conversation, one user highlighted that Kim stages pictures to look perfect in her Instagram posts. The user shared an incident where photographers took unflattering photos of the socialite while she was vacationing in Mexico.
Kim freaked out in an episode of KUWTK, saying that the photographers had photoshopped the photos and added cellulite. The agency came forward to deny any claims of photoshopping the star's image to make her look bad.
Reddit users came out guns blazing to bash the star. One user said, "every woman has cellulite. It's not news," to which another user replied, "I'm starting to hate this family. Everything they do is so damaging to so many girls around the world."
Many users seemed to agree that cellulite should be frowned upon since it is a normal thing. Fans want Kim to stop perpetuating unrealistic and anatomically-impossible body images to her impressionable fans.