'KUWTK' Fans Are Speculating the Show Won't Last Long Without Kourtney Kardashian
All good things must come to an end, and fans are speculating that time has come for the long-running reality show Keeping Up with the Kardashians.
Honestly, the fact that the show is on its 18th season is remarkable, and the efforts to keep content fresh while navigating around the family members' new obligations and changes to their lives have obviously been strained.
The show has had plenty of rough patches in the past, but Kourtney Kardashian's departure from the show seems to be a new kind of warning sign. Could this really be the end for what has become a staple in American reality television?
Kourtney Kardashian left to make some big changes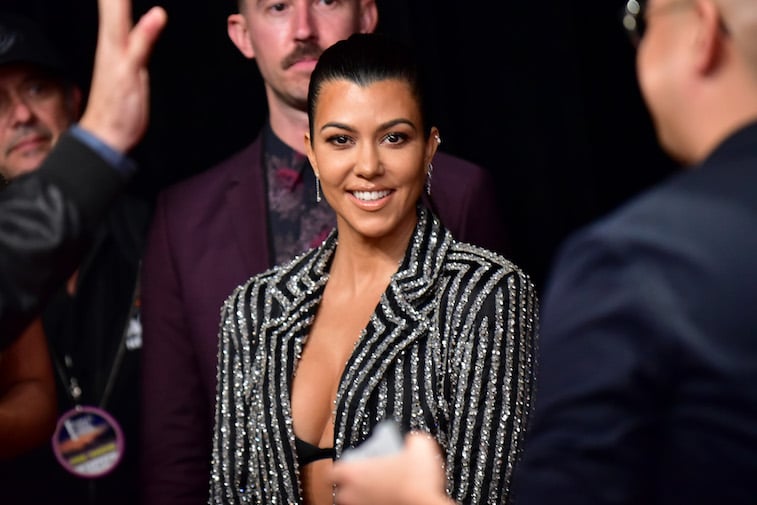 The fight between Kourtney and her sisters Khloe and Kim Kardashian has been a central point of the show and gossip surrounding the family for months.
Apparently, Kim and Khloe felt that Kourtney was not pulling her weight on the show, leaving them to fill the long gaps in the story. Since sisters Kendall and Kylie Jenner are under different contracts with less time required of them, the loss of Kourtney's plot points was a major one.
Now that loss looks to be permanent — or at least for the foreseeable future. Kourtney has taken a step back to make some "big changes" in her life. While she has hinted that she might be open to returning to the show once she's sorted out her own personal situation, fans are speculating that the show won't be around much longer.
The new 'KUWTK' episodes seem forced and stale
Fans are not pleased to see what Keeping Up with the Kardashians has become without Kourtney Kardashian on screen.
One fan took to Reddit to say that "the show is so different without Kourtney in it. It was like 90% super staged scenes.I feel like Kim, [K]ris and Khloe don't even know what to do without Kourtney to provide the real drama."
Another fan weighed in to explain that Kim and Khloe don't show much of their real lives and that Kourtney's absence makes that gap more apparent:
"Absolutely! It highlights how Kim and Khloe (especially Kim) really don't show their real lives. Did you notice in the beginning when Kim and Khloe mention Kourtney not filming Khloe looked really annoyed. They know it's not going to work well without Kourtney."
Yet another fan bemoaned the loss of Kourtney's off-the-cuff realness and said that the attempts to replace her have fallen flat: "Is Scott the new Kourtney? Because, no. As much as I like him (more than most of the others), Kourtney he is not. I feel like she truly didn't give a fuck compared to how phoney-baloney everyone else's storylines are."
Is the end inevitable for 'KUWTK'?
While it will be sad to say goodbye to something that has been such a force in the reality TV genre, it may be time for things to wrap up. Even the family members themselves seem a little tired of the roles they have to play to constantly keep fans tuned in. With each of them busy growing their own empires and families, the strain of having to return to the same familiar roles has to be stifling.
Their relationship woes have played out for the world to see, and many of them are raising kids who are getting old enough to really understand what's going on in the headlines.
Perhaps the best thing is for this show to find a happy spot to conclude and to let these famous family members use their time on different endeavors. We certainly haven't seen the last of them either way, so maybe it's time to stop trying to force them into the same old box.