'KUWTK' Fans Are Still Heartbroken Over Kourtney and Scott's Split Despite Their 'Toxic' Relationship
Breakups are never easy, even when they don't happen to you. Fans and viewers of Keeping Up with the Kardashians have seen the ups-and-downs of love and dating. Over the course of the 18 seasons, the cast has endured their fair share of both love and, unfortunately, heartbreak.
Trouble in paradise seems to be an unofficial theme of the E! cable reality television series. Currently, Kim Kardashian West and her marriage cannot seem to escape the headlines. Khloé Kardashian appears to be back with serial cheating ex Tristan Thompson. While Kourtney has stayed out of the headlines for relationship drama recently, she and Scott Disick had enough to last a lifetime.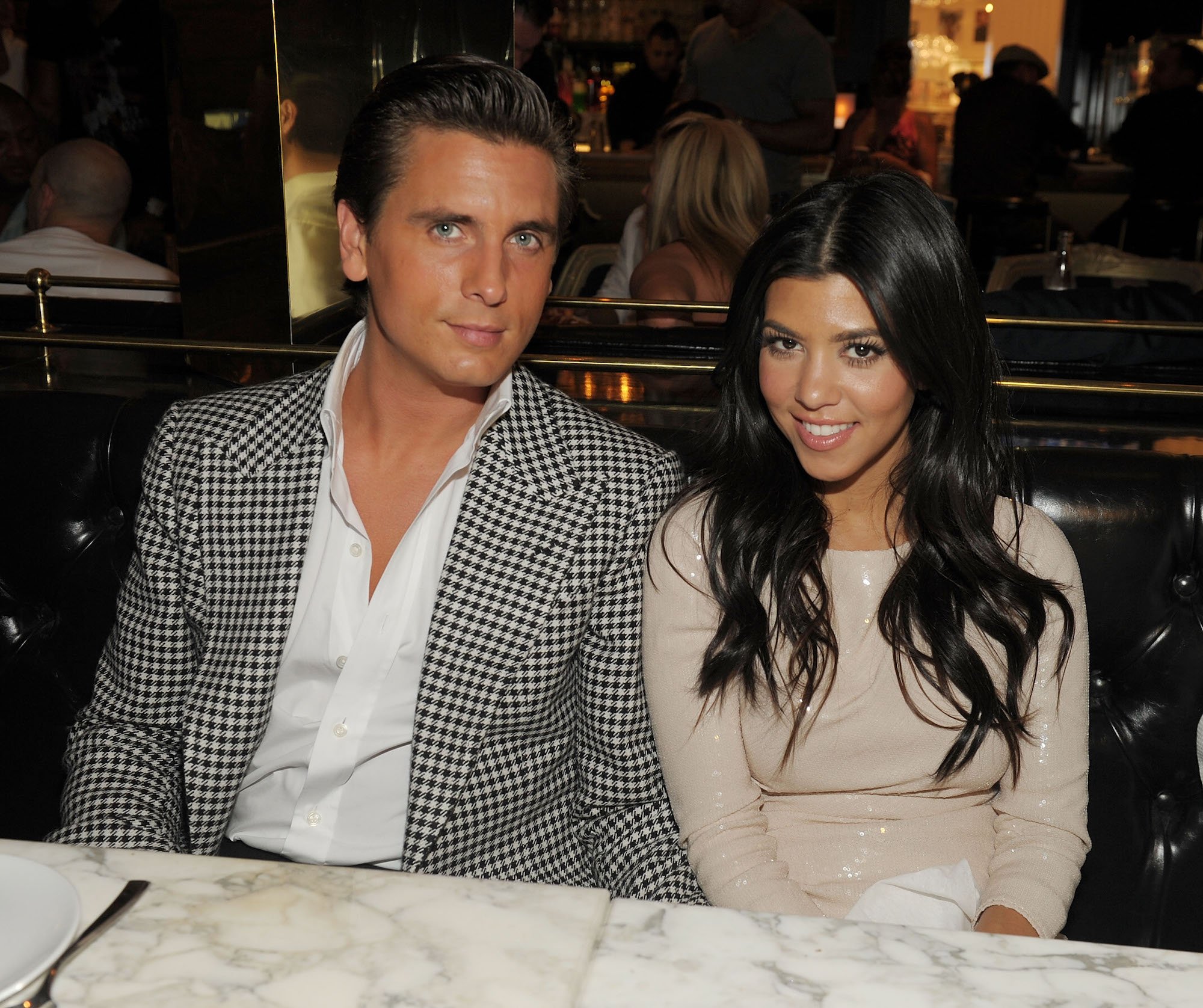 A look back at some of the most memorable 'Keeping Up With the Kardashians' breakups 

Just a few years after the show launched Kim Kardashian West was seen on air struggling to get through her breakup with the NFL star Reggie Bush. After, fans and viewers of the hit series got to see Kim Kardashian West become engaged and married to Kris Humphries in a matter of months. It was probably not too much of a surprise when they got divorced just 72 days after making it official. 
Relationship trouble seems to be a sister thing when it comes to this famous family. It's almost impossible for anyone to forget the Jordyn Woods scandal that led to Tristan Thompson and Khloé Kardashian splitting up. Prior to Khloé Kardashian's relationship with Thompson, the reality television star did get married to Lamar Odom in 2009. Despite trying her best to make it work, Khloé Kardashian and Odom officially got divorced in 2013. Fans and viewers have been known to argue that many of these breakups are for the best, but oddly enough, they don't feel that way about them all. 
What relationships do fans of 'Keeping Up With the Kardashians' admit to being still heartbroken over? 
A recent Reddit thread started a conversation that encouraged fans and viewers to discuss some of the saddest breakups to take place on Keeping Up with the Kardashians. Fans and viewers eagerly posted their opinions. One individual early on in the discussion mentioned how difficult the divorce was between Kris Jenner and Caitlyn Jenner.
For many people, it seemed to mark the end of an era, and rightfully so. Another viewer added in, "I always thought they would be together till the end. I saw a clip of them together when she was expecting Kendall and they way she looked at him". Though many people would probably agree the couple's decision can reflect a lot of beauty, strength, and courage, it still was an unexpected change for their loyal fans and followers. 
Though Rob Kardashian isn't on the show so much anymore, in the earlier seasons, the audience was able to follow the romance between Rob Kardashian and Adrienne Bailon. Bailon, who is best known for her performance in The Cheetah Girls, seemed to win Rob Kardashian's over instantly. Things got heated pretty quickly between the couple and they decided to live together. Unfortunately, this seemed to be where things began to unravel for the young couple. After Kardashian cheated on Bailon, a few fights and disagreements, the couple decided to split ways in 2009.
Even though it was a long time ago, fans and viewers still fondly recall their brief love story. One user posted in the Reddit conversation, "This was Rob's peak and eventual downfall. He will never do better than her and he knows it." Though that does seem like a harsh opinion, there was no arguing that Rob Kardashian took the breakup hard.
However, of all the breakups to take place on the reality television series, Kourtney Kardashian and Scott Disick's demise still seem to strike a chord with the audience.  
Why do fans have to say about Kourtney Kardashian and Scott Disick's relationship? 
Fans openly discussed some of the saddest breakups in the history of Keeping Up With the Kardashians in a recent Reddit thread, and some people may be surprised to see what some of them had to say. 
Kourtney Kardashian and Disick had an on-again-off-again relationship from 2006 to 2015. As seen on screen, the couple definitely had a connection to one another, but they never seemed to be able to get it quite right. Though they never got married, Disick and Kourney Kardashian do have three children together.
Currently, Disick seems to be very happy and doing extremely well, however, as viewers and fans can recall, in the past, Disick has struggled with addiction and communication. Despite the relationship's negative qualities, some fans and viewers still find themselves wanting the couple to get back together. One fan wrote, "I hate that I root for Scott and Kourtney because they're extremely toxic together." The opinions and perspective of Kourtney Kardashian and Disick's relationship is probably a direct reflection of their historically complicated dynamic.