'KUWTK' Fans Are Upset the Show Didn't Air Footage of the Kardashians' Christmas Party
In its 18th season, fans of Keeping Up with the Kardashians are beginning to wonder if the Kardashian-Jenner family is out of ideas. This season has simply felt different for a lot of viewers.
After Kourtney Kardashian decided to step back from filming, it felt as though the rest of the family resented the extra filming they've had to do, and fans noticed.
A bright spot seemed to be coming when the family continually discussed planning their annual Christmas party, which would surely give viewers a fun episode to watch, right? Wrong.
'Keeping Up with the Kardashians' has been on the air for 13 years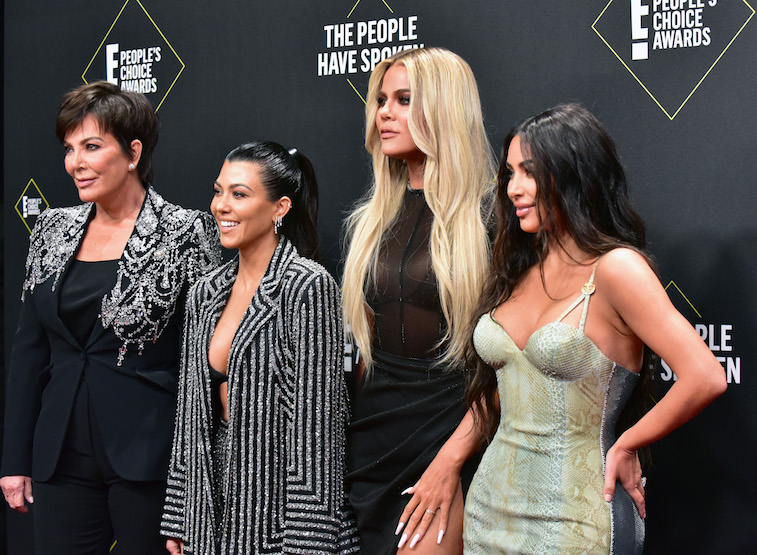 First airing in 2007, KUWTK has been entertaining viewers for over a decade. And with the rise of social media, many fans feel like the show has seen a steady decline in quality over the past few seasons. Some fans even pointed out that their social media accounts like TikTok and Instagram could potentially replace the entire show, since the KarJenners put out so much content online anyway. 
The latest season was already shorter than all of its previous seasons and was cut even shorter due to the coronavirus pandemic shutting down the filming of the season finale.
To make up for it, the Kardashians and Jenners have been filming themselves separately while in quarantine, and that footage is set to air in September.
Fans are unhappy with season 18 of 'Keeping Up with the Kardashians'
In an already shorter season — only six episodes long — many fans feel like KUWTK  didn't have much meat to it in season 18. Episode one started out with a bang when Kourtney Kardashian and younger sister Kim Kardashian West got in a physical fight because Kourtney felt the need to step back from the show and the amount of filming she was doing.
The episodes following basically just recapped their fight and how everyone felt about Kourtney leaving the show. Not exactly riveting. 
Fans recently took to Reddit to vent their frustrations at the lackluster season. Many agreed that this season hasn't had any real storylines, except for the fight. Everything since then has just been a response to Kourtney leaving. 
In a comment, one user pointed out, "If it weren't for the fight, this season would've had such low ratings they probably would've cancelled [sic] it. That fight blew up on Twitter and got EVERYONE talking."
Many agreed that the show needs to have more substantial storylines to keep them tuning in. 
Viewers think they should have aired the Christmas party
Many fans agreed that if they had aired their annual Christmas party, the season wouldn't have been a total waste.
After all, they showed the family planning the party, so it would make sense to show the results of all the planning that was done on camera. One user stated, "Why would anyone want to watch you talk about planning the event for 3 episodes but not the actual party where interesting things might happen?!?!?" 
Some viewers suspected that the reason the show didn't air the Christmas party was because Kourtney hosted it at her house.
Since she stepped back from the show as a whole, that could be why the cameras weren't there. Others suspect it's because they would have had less of a celebrity turnout if filming was going on, as well — but that didn't stop them from filming the party during earlier seasons.
Regardless of why they didn't show the Christmas party, fans of KUWTK agree that they shouldn't have spent so much time showing them plan the Christmas party if they knew they weren't going to film it. Let's hope that the quarantine episodes coming this fall will be more interesting.