'KUWTK' Fans Are Worried About Kourtney Kardashian's Son Mason Disick
Living your life in the spotlight is no easy feat for anyone, but it can be especially difficult for children. After all, the children of celebrities didn't ask for a life of fame, and they aren't yet old enough to understand the full consequences of their actions or how what they do now can follow them into the rest of their lives.
Many celebrities seem hyper-aware of the risks for their kids and do all they can to keep their children shielded from the harsh glare of the public eye. Others, however, are more open with their children and often post about their personal lives with pictures and stories of their kids to connect with fans.
The Kardashian-Jenner family knows all too well what it's like to grow up in the spotlight. Now that they have kids of their own, they've got to make decisions about where they'll draw boundaries for the new generation, and some fans are concerned that those boundaries are not being made clear enough. In fact, fans are particularly worried about Kourtney Kardashian's son Mason Disick.
Mason Disick grew up in the public eye
Disick is no stranger to fame. In fact, his birth and early childhood were major plot points on Keeping Up with the Kardashians in its early seasons.
The rocky relationship between his parents, Kourtney Kardashian and Scott Disick, was front-page news for years. On top of all of that, he's watched his famous family members make a career out of selling their influence and making glimpses into their private lives a part of their brand.
While Disick may seem young, he is actually older now than Kylie Jenner was when KUWTK premiered. At 10, Disick is right at the age where he is exploring his own sense of identity and starting to branch out from the watchful eye of his parents.
While these are normal developmental milestones for any kid, Disick's efforts are amplified by the instant audience he has for anything he does on social media or in public.
Social media is commonplace for early boundary testing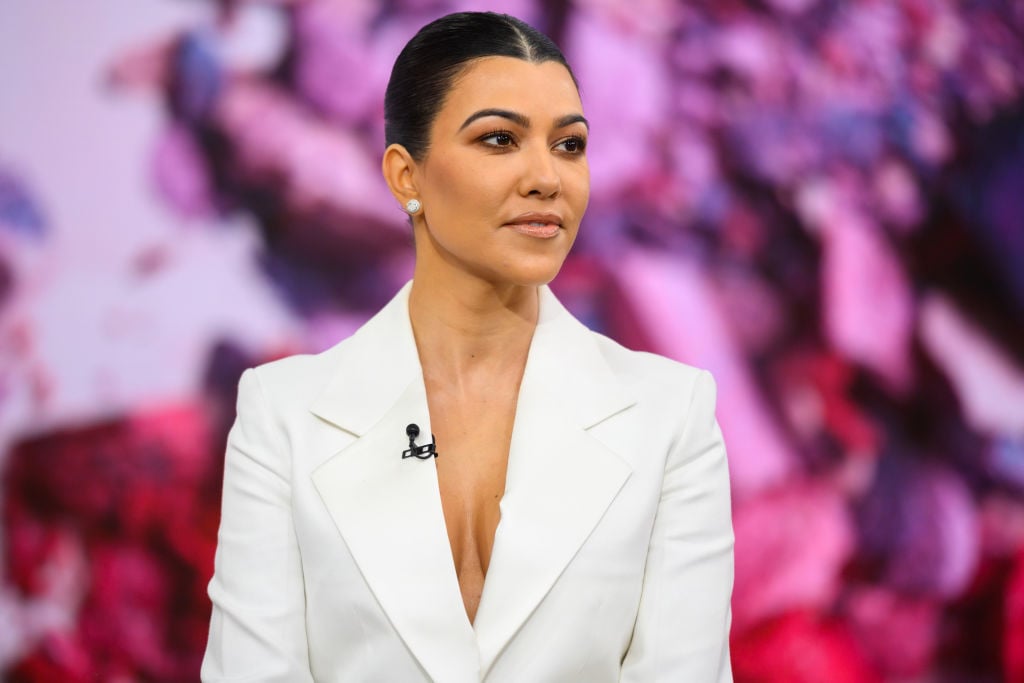 Disick recently took to Instagram and made some waves when he answered some questions from his adoring fans. His efforts at going "Instagram famous" seemed like a real success among those who participated in the discussion, but they didn't go over so well with his parents.
After Disick revealed some private information about his aunt Kylie Jenner and her on-again, off-again beau Travis Scott — he says they aren't back together — his Instagram account was shut down.
Kourtney Kardashian explained that she simply doesn't think Disick is old enough for that kind of responsibility. In fact, she pointed to Instagram's own age limits and policies to back her up. At 10, Disick is well below the platform's minimum age of 13.
Fans are concerned about Mason Disick
Some fans, however, think this is more than playful boundary testing. On a Reddit thread about Disick's social media efforts, fans expressed concern that he was so blatantly disobeying his parents.
"I'm kind of worried for this kid, in the Tik Tok he's talking about how he could have millions of followers if they didn't delete it. He already seems to put a lot of stock in fame and 'status,'" one commenter wrote.
They went on to say: "It makes me understand Kourtney's [point of view] a bit more about quitting the show, Mason is the oldest grand kid and this clearly is already affecting him negatively."
Kardashian has indeed taken a step back from KUWTK. Whether or not it was a concern for her son's perspective on social media has anything to do with it is just speculation. Plenty of other fans chimed in that Disick isn't doing anything out of the ordinary. Even these commenters, though, recognize the risks: "honestly, it's a lot more likely that he doesn't fully understand the consequences."
Disick may be doing what many kids his age do, but his fame — through no fault of his own — makes the consequences much more serious with a larger potential to stick with him for life. Kardashian is likely doing all she can to protect her son from that reality.