'KUWTK': Fans Call Kanye West's Past Behavior Toward Kim Kardashian 'Creepy and Obsessive'
"Kimye" has been a major source of conversation in entertainment news and gossip for nearly a decade, but now it looks like the two are over. The power couple made immediate sense: Kanye West was one of the biggest names in music, and Kim Kardashian perhaps the 21st century's most prominent socialite.
As a couple, the two made even more news with their children, their business ventures, and their lifestyle. However, this coverage meant that many people got to see into their personal lives to a degree much more intense than with more private celebrities, and not everyone liked what they saw.
In fact, some fans of the Kardashians thought that West's behavior in the relationship was troubling at times. What was it that made fans so uncomfortable?
Kanye West and Kim Kardashian married in 2014
Kardashian and West had known each other for years, but in 2012, while Kardashian was finalizing her divorce with Kris Humphries, the two entered a romantic relationship.
The massive celebrity status of both partners drew lots of media attention toward "Kimye," which was compounded with the 2013 birth of their first child: North. In 2014, they had a glamorous wedding in Florence, captured by many different celebrity news outlets as well as the vehicle that grew the Kardashians' fame, Keeping Up With the Kardashians.
Over the years, the two continued to stay in the public eye. They had three more children: Saint, Chicago, and Psalm, and Kardashian discussed her health problems with pregnancy and her experiences with surrogacy openly. Their massive home in Hidden Hills also received attention for its unique minimalist interior design, and their public outings were followed almost religiously by the press.
In recent years, the two had marital troubles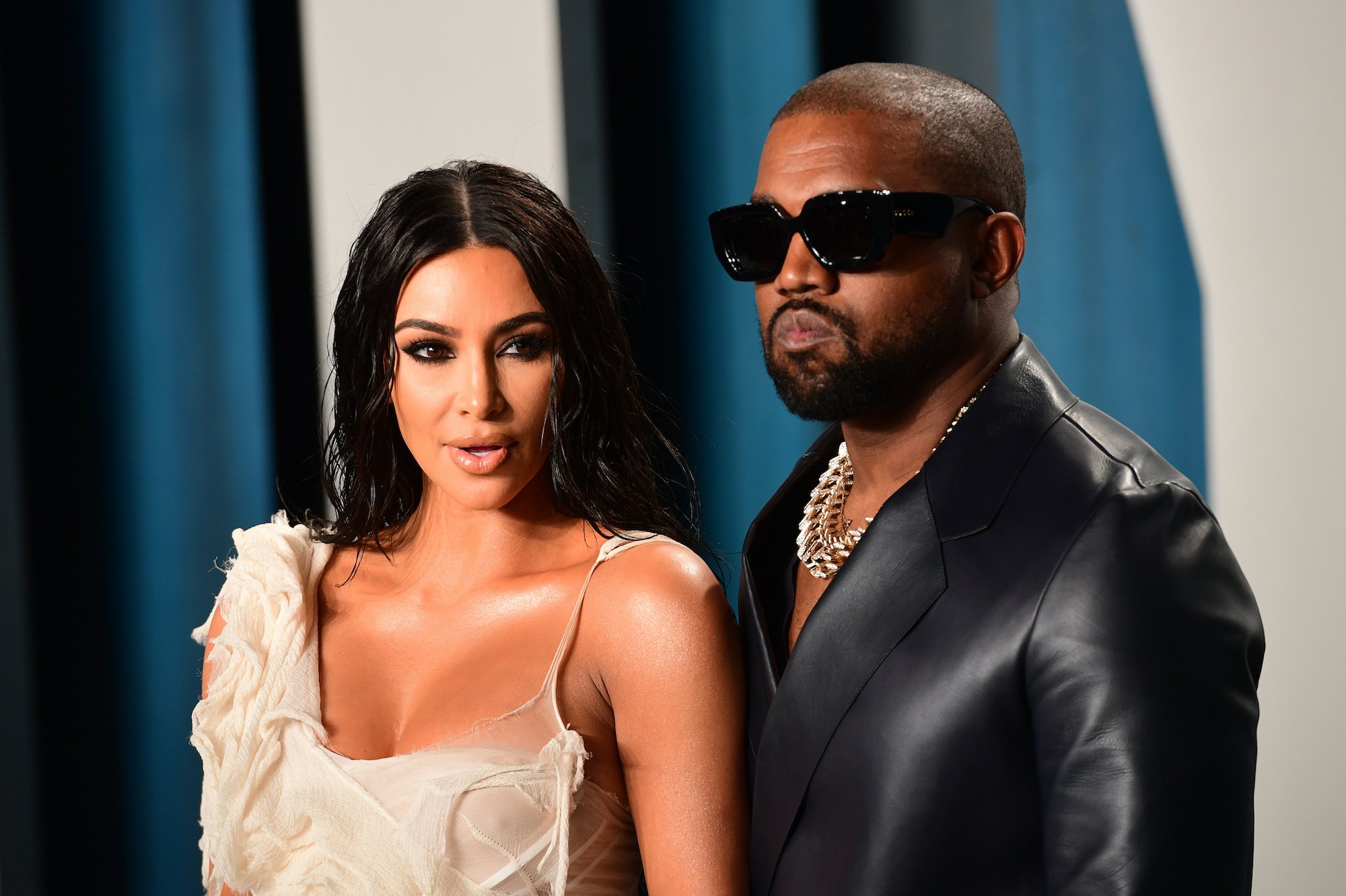 West has always been somewhat eccentric and at times abrasive, but after 2018, his public actions became strange. He became an open and fervent supporter of then-president Donald Trump, then quite suddenly pivoted to an incredibly religious persona.
He made a brief run for president in 2020, and would post erratic and strange posts to his social media accounts. Kardashian did openly support him at this time, but there were troubles behind the scenes in their relationship.
In late 2020, rumors began to come out that the relationship was going to end soon. West made cryptic statements about the Kardashians, while the Kardashians kept quiet. But in the beginning of 2021, it was publicly announced that they planned to divorce, and by February the divorce had been filed.
Fortunately, it does look as if the divorce is going through with minimal strife, and the two have agreed to share custody.
Fans saw trouble from the beginning of the relationship
As always, Kardashian fans on Reddit discussed the relationship on the fan subreddit. One thread discussed that there had been red flags in the relationship from the start, including moments like this:
    [West] admitted to using Photoshop to insert himself into the Kardashian-Jenner Khristmas cards and emailing the images to Kim.

this just absolutely sent me like how do you even react to opening an email like this
Though some said it was okay due to West's celebrity, others argued against this:
It's still creepy and obsessive. I never really liked Kim and Kanye together. Idk if that's an unpopular opinion or not. But he has always shown himself to be super controlling.
Some fans were a bit more evenhanded, though, and argued the fault might lie in them both:
I think they were both enamored by each other in a lustful/puppy love way but it just never seemed to be made to last forever. I'm sure nobody is innocent in that relationship but Kanye's narcissism seems exhausting to deal with.
Hopefully, then, this divorce will be healthy for them. We can't know for sure what the inner details of their relationship were like, but we can hope that the separation goes smoothly for West, Kardashian, and their children.