'KUWTK' Fans Call Kylie Jenner a Hypocrite for Pushing Daughter Stormi Into the Spotlight
The Kardashian-Jenner family pretty much dominated reality TV for over a decade, and their fame continues to soar to this day. All the sisters have made names for themselves, and now that most of them have children, the ever-growing family continues to make headlines on a regular basis.
The youngest family members, such as Kylie and Kendall Jenner, have been in the public eye since they were kids, and it has become a way of life that they have gotten extremely used to.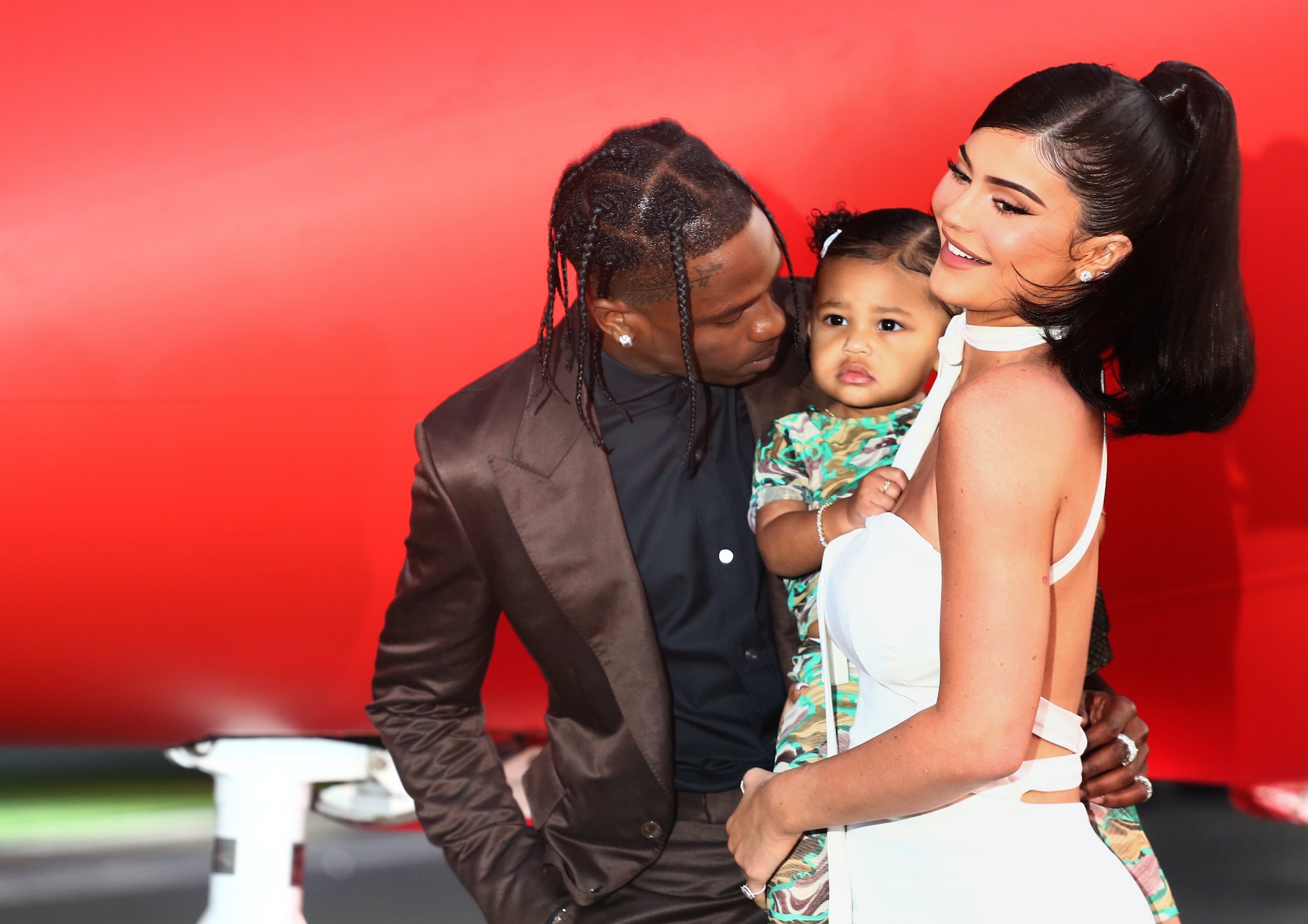 As any famous person would probably attest to, being well-known isn't always easy. For people like the Kardashian-Jenners, privacy is hard to come by, since they are constantly being photographed and the media is always looking for the next big story regarding their lives.
Just as anyone would expect, there are certainly times when the sisters aren't in the mood for all the attention. Now, fans are calling Kylie Jenner a hypocrite for pushing her daughter Stormi into the spotlight.
Stormi's extraordinary life
Three-year-old Stormi Webster is one of the newest additions to the famous family, the daughter of Kylie Jenner and Travis Scott. According to Teen Vogue, the toddler made her social media debut a few weeks after being born, and Jenner hasn't shied away from showing her off ever since.
Compared to most children her age, Stormi has had a pretty over-the-top life so far, and US Weekly even reports that her Stormi-themed birthday party was the stuff all little girls' dreams are made of. The toddler enjoys the more extravagant side of things, such as a $12,500 custom stroller, amazing vacations, and a collection of designer handbags fit for a princess.
In just a few years' time, Stormi has experienced many memorable moments that would make just about anyone envious, and fans can likely imagine that there are many more to come.
Stormi is even launching her own "brand"
Most kids don't start making money for themselves until at least their teenage years, but things are a bit different when you are Stormi Webster! According to The Cut, the three-year-old child is actually launching her own "brand" and her mom, makeup mogul Kylie, was more than happy to share the news.
She says that Stormi "has her own office where she gets all her business done," and although the details regarding the nature of Stormi's new business venture weren't shared, Kylie did say that "She's actually launching a little secret brand soon that we've been working on for a while, but finally, I hope: pedal to the metal."
So, what do fans have to say about this? Well, many have taken to the internet to express their feelings that Kylie is "exploiting" her child.
Fans call Kylie Jenner a hypocrite for pushing daughter Stormi into the spotlight
The Kardashian-Jenner's rose to fame when Kylie was just a young girl, and she wasn't really given a choice in the matter. She appeared on her family's reality show, Keeping Up With the Kardashians, and although there was a time when older sister Kim Kardashian was the biggest star of all, over the years Kylie's popularity skyrocketed.
Jenner's celebrity grew thanks not only to the show but also to her makeup company, which made her a billionaire at the age of 20. Fans have always said that mom Kris Jenner pushed Kylie into the spotlight, and now they are saying that the makeup mogul is doing the same to Stormi.
According to one fan on Reddit, one person said "You know, it's kinda sad how Kylie claimed she didn't like fame, but is exploiting her child. Even if there isn't a Stormi brand that launches. Kylie has used Stormi in the past to promote some of her products. Doesn't sit right with me."
RELATED: In Photo of Kylie Jenner and Daughter Stormi, Fans Can't Stop Staring at This Tiny Purse