'KUWTK' Fans Can't Deal With Kylie Jenner's Custom Uno Cards
Keeping Up with the Kardashians star Kylie Jenner has already dominated the beauty industry with her insanely popular line of Kylie Cosmetics. Over the years, the makeup mogul has collaborated on collections with each of her famous family members.
Now, it appears she's teaming up with a completely unexpected product – Uno. Yes, that Uno, the classic card game we've all spent hours playing. 
What we know about Kylie's custom Uno cards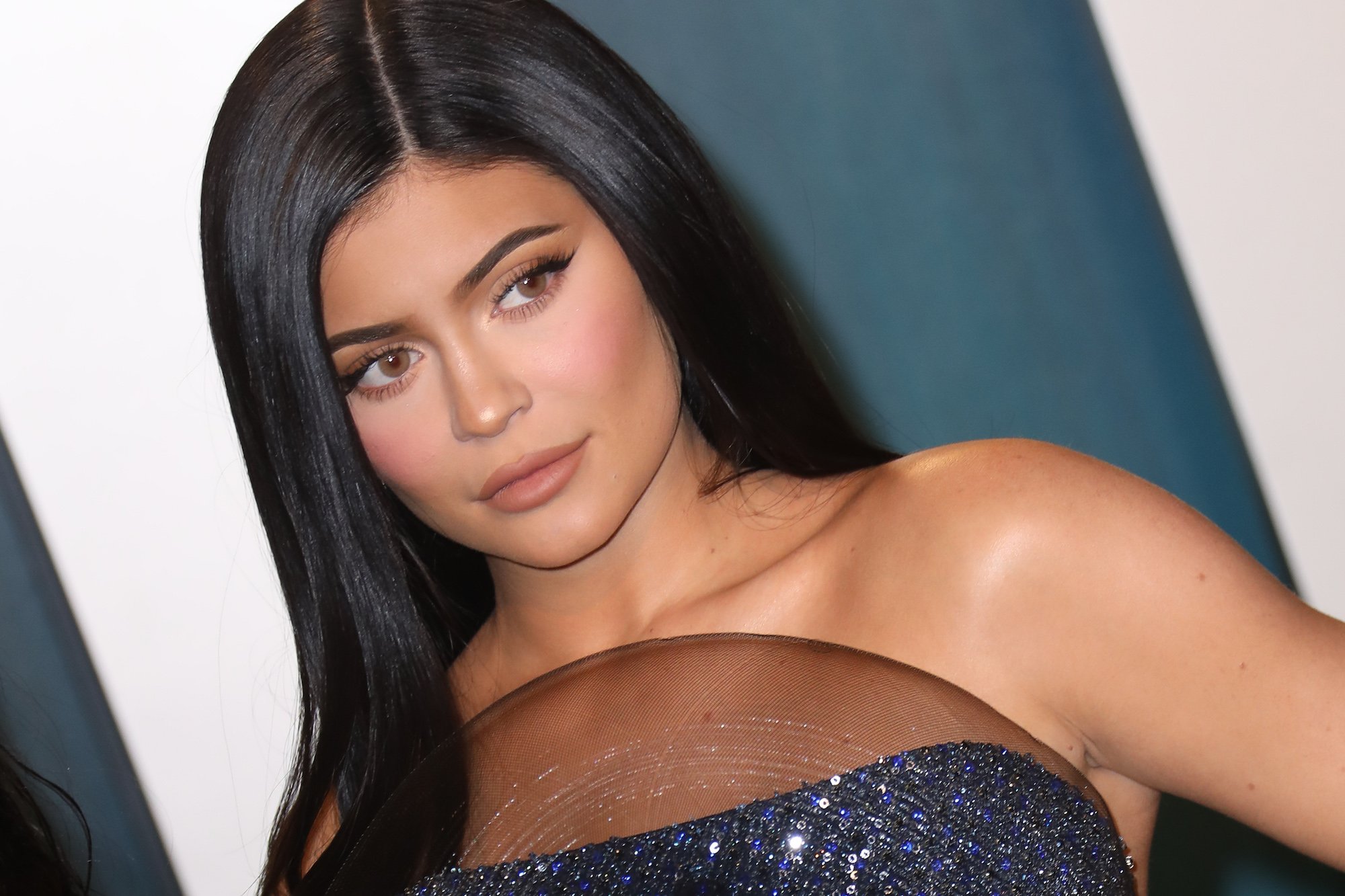 Jenner revealed the Uno cards in an August 4 Instagram post. The photo shows a pile of customized Uno decks with the caption "There's levels to this uno s***."
Gone are the game's classic red, green, yellow, and blue cards, being replaced instead with pastels and Jenner's signature shade of millennial pink. While we don't know much about the Uno-Jenner collab, according to Screen Rant, the cards were supposedly a gift from her executive manager, Maguire Grace Amundsen.
What was the reaction?
There's been a lot of buzz around Jenner's post, which racked up 4 million likes in just 24 hours. Celebrities and fans alike were loving the customized cards on Instagram, with Hailey Bieber commenting "Need" and Kardashian pal Khadijah Haqq McCray adding "What??? I need a deck, UNO!" 
But not everyone was thrilled with Jenner attaching her name to the classic game. Over on Reddit, some Keeping Up with the Kardashians fans made it clear they're fed up with celebrities putting their names on everything. 
One user said, "This isn't just towards Kylie, it's towards every celebrity out there – but I'm SO tired of celebrities receiving free things constantly. I know it's easy PR for the companies but send some free things to actual customers once in a while! It's so disheartening to spend money on something just to see it given away for free to people that can more than afford it."
Another added, "Does anyone remember when they were little and learning to write and they literally wrote their name on everything? That's what Kylie does, she puts her name on absolutely everything, like a little kid would when they're doodling." 
The comments continued, with one fan saying simply, "Is nothing sacred?" and another replying, "This is the kind of rich people s*** that I wish I had money to waste on yknw?" 
It's no wonder fans are critical of this collaboration. Over the years, Jenner had endorsed everything from detox tea, waist trainers and vitamins, to brands like Fashion Nova, Puma, and Adidas. 
A possible birthday connection? 
Jenner is notorious for throwing extravagant parties. For her 22nd birthday last year, she rented out the $250 million 300 foot superyacht, Tranquility. The ultra-luxurious boat reportedly cost over $1.2 million to rent for a week. Jenner spent the week surrounded by her family and closest pals, cruising around the Mediterranean off the coast of Italy and stopping in the south of France. 
She doesn't just go all out for her own birthday, either. For daughter Stormi Webster's 2nd birthday in February, Jenner threw an over the top party, calling it "StormiWorld 2."
She pulled out all the stops, building a theme park, with guests entering through a massive inflatable head made to look like Stormi. The party was well-documented on Instagram by Jenner and her famous guests, including the entire Kardashian/Jenner clan. It featured Trolls and Frozen-themed rooms, amusement park rides, a claw machine, a giant inflatable slide, and even a shop selling StormiWorld merchandise. It's estimated that Jenner dropped around $100,000 on the big day. 
Jenner's 23rd birthday was August 10, so her custom Uno cards were likely part of the celebration. There's no word yet on if the one of a kind decks will ever go on sale, but if they do, fans will probably snap them up just as quickly as her beauty products.