'KUWTK' Fans Can't Figure Out Why Khloé Kardashian's Face Looks So Different This Season
Fans of Keeping Up with the Kardashians aren't known for beating around the bush — if they think something strange is going on, they'll make it known. In the show's most recent season, Khloé Kardashian has been under fire from fans because she doesn't look like she used to. The 36-year-old sibling has denied having any serious work done on her face, but fans aren't sure if she's telling the truth. Let's take a closer look.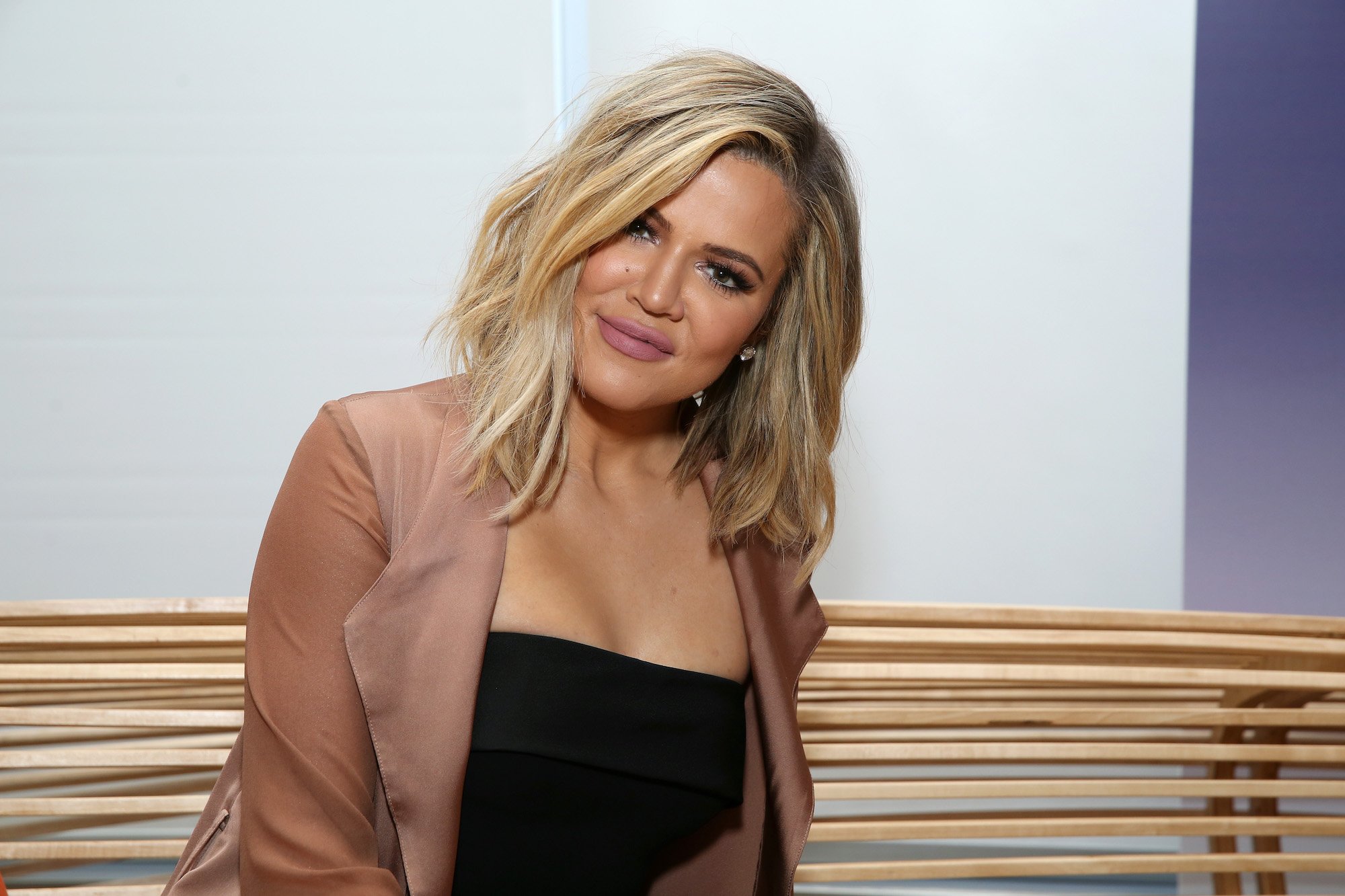 Season 18 Khloé looks a lot different than Season 1 Khloé
When KUWTK began airing in 2007, Khloé wasn't the sister known for her looks. Older sisters Kim and Kourtney got more of the attention in earlier seasons for being more objectively pretty, but Khloé held her own spotlight as the funny and fun-loving sister. In the first seasons, Khloé was heavier and had different features than her sisters, to the point that people even began speculating that her father was perhaps not who we all thought. 
Since then, Khloé has undergone a massive transformation. She has lost a significant amount of weight, which obviously could be the cause of some of the changes in her appearance, but fans are suspicious that there's more going on. And Khloé's looks have changed even more in the most recent season than the gradual changes we saw in the 12 years since the premiere. 
Has Khloé Kardashian had plastic surgery?
Fans of KUWTK recently took to Reddit.com to discuss their thoughts about Khloé's seemingly different appearance. The poster of the original thread shared their thoughts saying, "I know Khloe is partial to a bit of nose contouring, maybe the makeup looks different on film to in photos? I have read quotes that she said she did want to get a nose job but was wary of it in the past … she may have taken the plunge." Commenters agreed wholeheartedly that her face has changed so much that they've suspected surgery.
Khloé has repeatedly denied having any serious work done on her face, sharing that she has gotten fillers in her face and lips in the past and didn't like how they looked, so she ended up having them dissolved, according to Entertainment Tonight. She has stated that she thought a lot about getting a nose job in the past, and many fans think she finally took the plunge. Her nose appears smaller, her jawline is sharper, and her face is overall flatter and smoother than it was in the past. It's especially noticeable when she laughs and smiles on the show; expressions that have always appeared happy and joyous in the earlier seasons have her looking serious and even fake now.
What do the experts think?
At least one plastic surgeon has chimed in with their thoughts on the matter. A surgeon told the UK's Mirror Online that they suspect Khloé's nose changes are most likely from a recent rhinoplasty, rather than from contouring as she has stated. "A nose changing shape in such a way could only be achieved through surgery rather than contouring. The results of the procedure are very natural and still in-keeping with the natural proportions of her face."
The surgeon went on to suggest that Khloé may also have undergone a breast enlargement surgery, as well, judging from selfies that she posts on social media. On top of that, it's also suspected that she may have had more fillers in her lips, jawline, and chin, as well as anti-wrinkle injections in her forehead and around her eyes. While no one knows for sure, it's clear that the changes to Khloé's appearance may not be as subtle as she thought.