KUWTK': Fans Can't Get Over How 'Forced' Kris Jenner's PDA With Corey Gamble Feels
Attention everyone: Kris Jenner would like you all to know that she is enjoying a very active sex life. After dishing to her daughters about a parking lot make-out session, Jenner and her younger beau Corey Gamble shared a steamy scene in the third episode of Keeping Up With the Kardashians' 18th season. While Jenner certainly seems satisfied, many fans are calling the PDA 'forced'. 
Who is Kris Jenner?
Jenner, born in San Diego in 1955, is the original "momager." Mother to six children and reality star, Jenner rose to fame on KUWTK. In addition to managing her children's careers, Jenner also authored a cookbook and has tried her hand at talk TV. Outside her professional life, the businesswoman is also grandmother to 10 grandchildren!
Kris Jenner's Love Life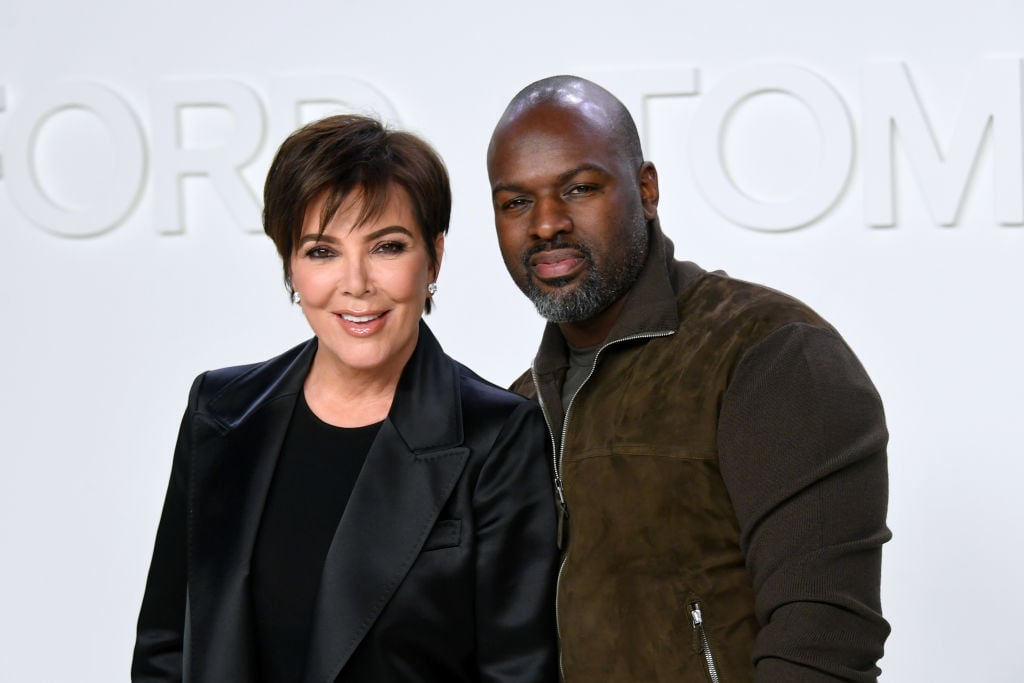 When she was 22, Jenner married Robert Kardashian. The couple had four children; Kourtney, Kim, Khloé, and Robert. However, it was revealed that Jenner cheated on Kardashian with soccer player Todd Waterman. Though Jenner met Kardashian while dating another man, their marriage couldn't survive the infidelity. The pair divorced in 1991, and Kardashian would famously go on to be a part of OJ Simpson's defense team.  
After the divorce, Jenner says Kardashian cut her off financially. To this day she claims to regret the impact it had on those closest to her, especially her kids. Things weren't all bad at this time for Jenner, though. Mid divorce, she met Olympic athlete Bruce Jenner (now Caitlyn Jenner). The couple married quickly but waited a few years before having more children. Kendall was born in 1995, and Kylie followed in 1997. During the course of KUWTK, the two separated then divorced.
Kris Jenner Meets Corey Gamble
After her divorce from Caitlyn Jenner, Kris Jenner began dating Gamble. The duo met in Spain at a birthday party for designer Riccardo Tisci. However, the May-December relationship has certainly had its low points. The couple have split several times, and Jenner's son-in-law Kanye West has accused Gamble of being "secretive and guarded."
Jenner pushed the negatives aside, telling daughter Khloé that Gamble "is here to stay." While appearing on The Ellen DeGeneres Show, the momager doubled down on her happiness with her current situation. Asked if she was considering a third marriage, Jenner said, "I'm in a really great relationship right now and I'm happy and I don't want to mess that up."
Kris Jenner and Corey Gamble's on-screen PDA
In S18E03 of Keeping Up With the Kardashians, Jenner let loose with details of her sex life with Gamble, much to the chagrin of daughters Khloé and Kendall. Late for a lunch date with the two, Jenner asked, "Is there lipstick on my face?… Is my shirt alright?" 
Later in the episode, Jenner kicked the KUWTK cameras out so she and Gamble could have some alone time in her office. The pair were all smiles as the cameras cut to black. In a confessional segment, Jenner happily said, "Women go through stages in life and I'm going through one of those stages where I cannot get enough of my boyfriend."
Fan Reaction to Kris Jenner's PDA
While Jenner is clearly pleased, many of the fans are not. Reddit user Sunspot_Baby74 commented, "I feel like the story with Kris and Corey being so affectionate stems from people commenting that they have never shown any PDA with each other on the show."
While Jenner's actions were real enough to make her daughters deeply uncomfortable, it seems that the majority of the Reddit fan base agrees that this was all staged. This is nothing new. Rumors that their relationship is more of a business arrangement have long plagued Jenner and Gamble. 
Even though many fans remain unconvinced, one commenter said, "Kris and the sex stuff is so weird/embarrassing/funny at first but very awkward later. But I'll have whatever libido enhancing pills she's having lol."