'KUWTK' Fans Can't Tell Which Kardashian Sister's Selfie This Is
When Keeping Up with the Kardashians premiered all those years ago, it was commonplace for people to scoff that they couldn't tell the sisters apart.
When Keeping Up with the Kardashians premiered all those years ago, it was commonplace for people to scoff that they couldn't tell the sisters apart.
Even though two of them were literally children, the siblings did all have the commonality of first names beginning with the letter K and similar looks. At that point, they also had done little to distinguish themselves from one another or to capture the public's attention with the many projects they had to come. 
Over the years, the sisters did manage to create separate careers and public personas for themselves, but sometimes the lines can blur. A recent selfie had fans scratching their heads as they weren't sure which sister it was. 
The Kardashian-Jenner sisters rose to fame in different ways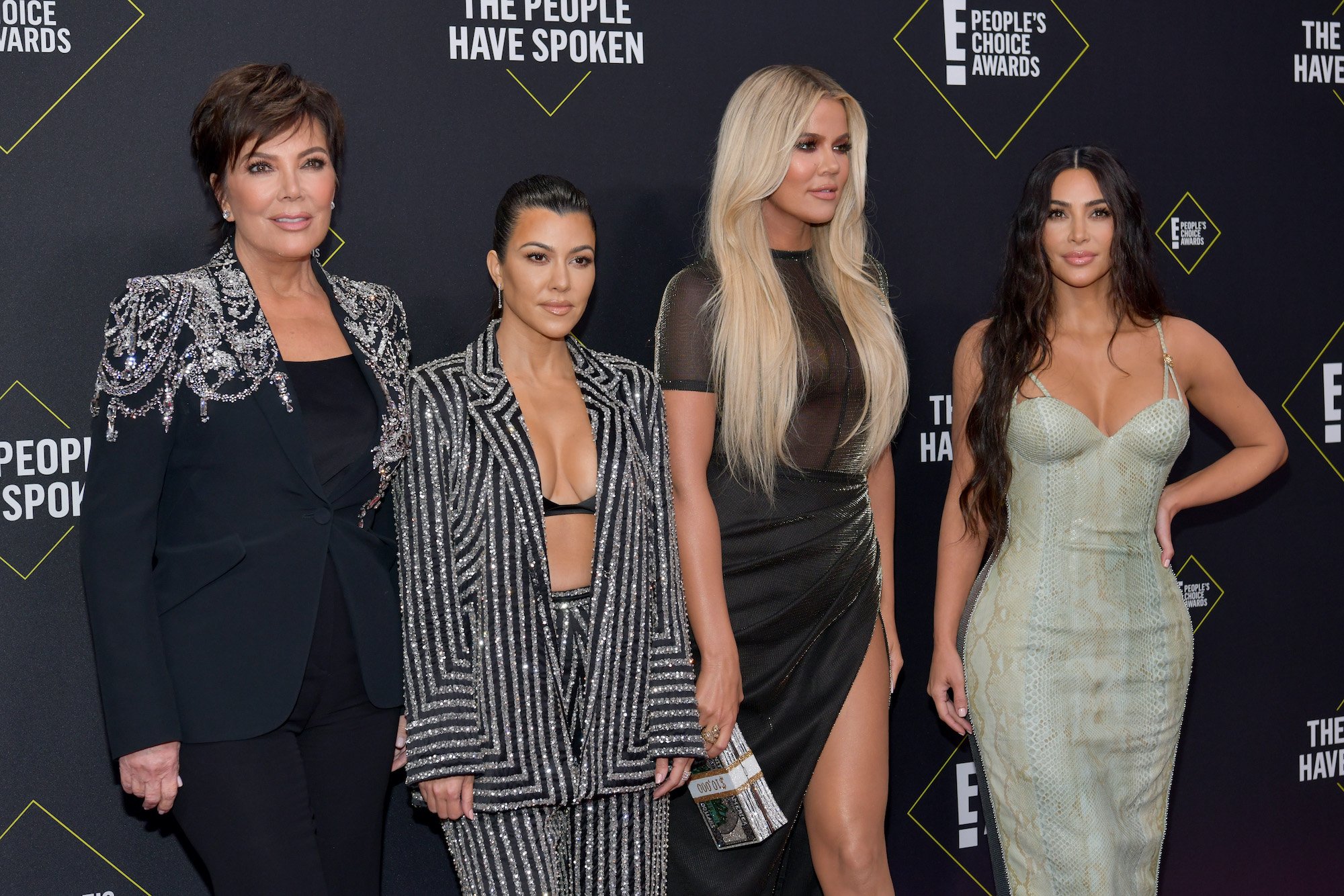 The sisters share the foundation of reality TV for their fame, but over the years, they each went their separate ways and started to define their own unique personas.
Kim Kardashian was arguably the most famous of the sisters when the reality show premiered — thanks in no small part to the infamously leaked sex tape with her ex. Kim Kardashian's high profile marriages kept her name in the headlines, and she earned a reputation as a party girl who couldn't settle down, a characterization that followed her into her marriage with Kanye West.
Kardashian and West disproved the doubters, however, and these days Kim is best known for her large family and work in criminal justice reform — a far cry from where she started out. 
Kourtney Kardashian has the distinction of being the oldest of the sisters, and she has worked hard to make a name for herself separate from her siblings.
Kourtney's site Poosh serves as a lifestyle brand that has given her a platform for promoting beauty and wellness products as well as presenting herself to fans in the way that she would like — without the pressures of the reality TV show she famously left in frustration. 
Khloe Kardashian might not get her name in the headlines as often as the other two Kardashian sisters, but she has also created a niche for herself in entertainment. She founded her own clothing line called Good American and has made her way through hosting and judging duties on several reality TV shows. Most notably, her tumultuous love life with Tristan Thompson has garnered attention from her fans. 
Kendall and Kylie Jenner were both children when the show premiered, but they have grown up to start flourishing careers of their own. Kylie Jenner made headlines for gaining — and then losing — the title of the world's youngest self-made billionaire. Meanwhile, Kendall is a high-fashion model commanding top dollar. 
The Kardashian-Jenner sisters have faced critiques over their looks
Obviously, the sisters rose to fame through the use of social media and reality TV, which means that they have relied on the prominence of their own image to become successful. A large part of this self-promotion has been through posting pictures of themselves on their Instagram accounts, but this has given rise to scrutiny from fans and critics alike. 
Accusations of extreme editing have plagued the sisters for years, and fans are convinced that many of the pictures posted on their social media accounts are Photoshopped beyond recognition.
Suggestions that the sisters have gone under the knife to alter their appearances through plastic surgery have also been frequent rumors. Jokes about the sisters' "new faces" are common. 
A recent Kardashian-Jenner selfie has fans puzzled
A recently posted Kardashian-Jenner selfie left fans scratching their head over just which sister they were seeing. The picture features a woman with long brown hair looking seriously into the camera as she pouts her gloss-laden lips. 
Fans took to Reddit to discuss the pic. Most of the commenters took to the thread to poke fun at the woman's lip line, a makeup faux pas that one person said "looks like a child did it."
Another was too busy trying to figure out who was in the picture: "It took me far too long to figure out which sister this is."
It was Kendall, but fans might be forgiven for mistaking her for one of her sisters.