'KUWTK' Fans Don't Want to Hear the Kardashians Complain About Quarantine
On a recent Keeping Up with the Kardashians clip, it's clear the Kardashian-Jenners are about to pull an Ellen and complain about quarantine.
One thing has been clear since the beginning of the pandemic induced lockdown. Fans are not here for celebrities complaining about having to stay home. When the US was first shutdown, Ellen DeGeneres made the mistake of comparing staying home to being in jail.
Since most people were cooped up in small apartments or houses, DeGeneres was called out for being incredibly insensitive. She was self-isolating in a million dollar mansion, a luxury not many people had.
On a recent Keeping Up with the Kardashians clip, it's clear the Kardashian-Jenners are about to pull an Ellen.
The Kardashian Jenners were having a hard time 'adjusting' to quarantine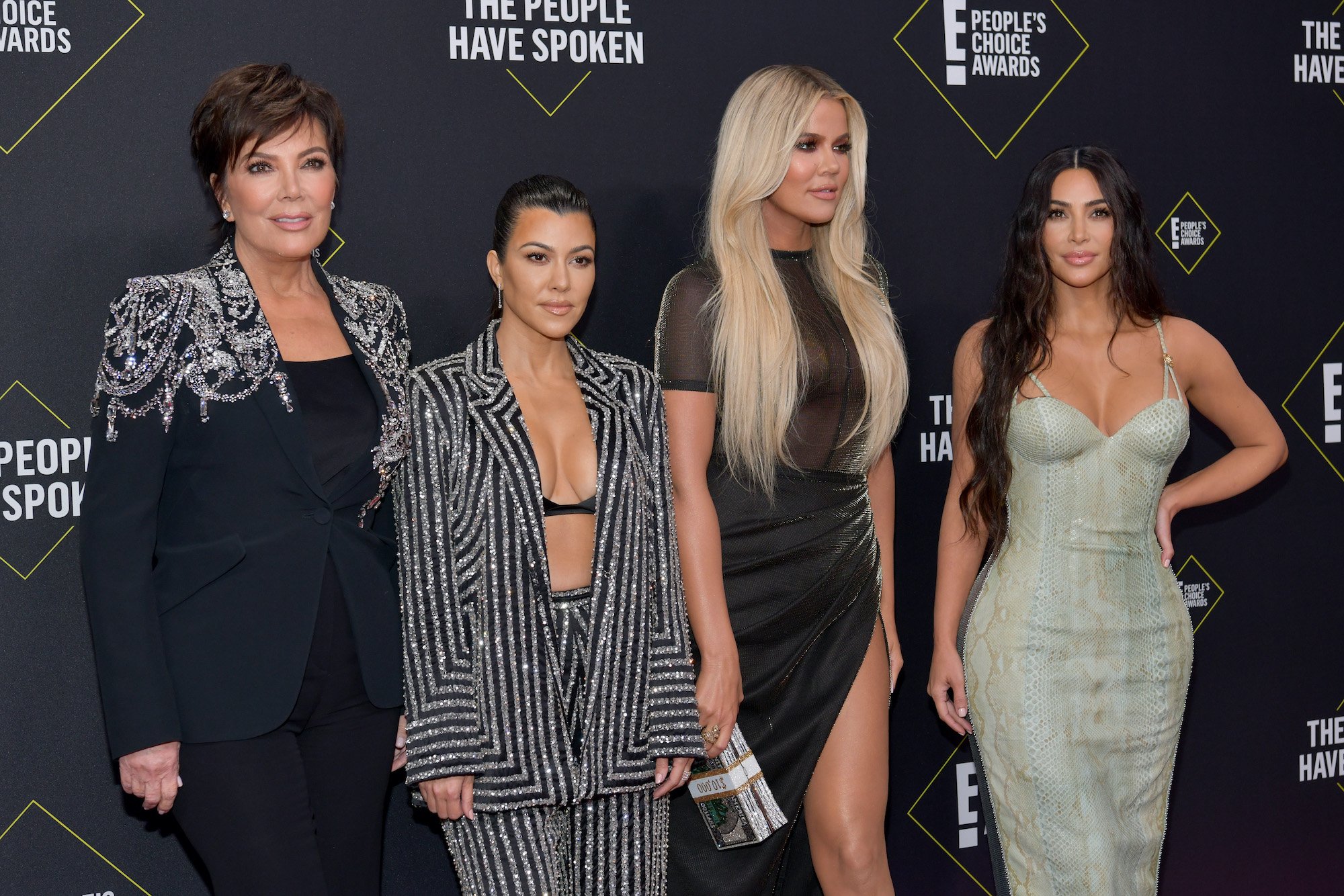 In the new clip, Kris Jenner says she is getting the family together for a video call, so they can stay in touch while self-isolating. In the clip, Kris complains about being unable to see her family. She's especially sad that she can't see her mother, MJ.
Khloé sits on the floor of her bedroom listening, and doing her nails. In the opener of the clip she says "I feel like I've been in here for a year."
Interestingly, True is nowhere to be seen in the video. It's possible she's sleeping, or that Tristan Thompson, her dad is watching her. Or Khloé still has extra help with her daughter. 
It wouldn't be surprising if Khloe did have people over her house despite the stay-at-home order. The KarJens have been called out early and often for not respecting quarantine.
Kendall Jenner was seen out and about with a new man, and now the KarJens are jet-setting around the world, despite a ban on non-essential travel in most places. Fans discussed the new clip on reddit, and they are not going to be watching an entire season of quarantine hypocrisy from the KarJens. 
Fans don't want to hear the Kardashian Jenners complain about quarantine 
As one Reddit fan put it: "It must be SO hard living quarantine in your mansion, with every need and whim catered to."
Just like with DeGeneres, the general public has no interest in hearing ultra-rich celebrities complain about having to stay home. Everyone else is facing an economic crisis, so it really feels like a slap in the face. 
What may be a bigger problem for the Kardashians, however, is that watching them be sad about staying home just isn't interesting. Keeping Up with the Kardashians is already struggling to maintain viewers, and this new clip doesn't foretell an exciting season. One fan commented: "That was actually pretty boring to watch."
The Kardashians may feature some of their recent trips on the show, although that may be problematic also. 
Fans wonder how the Kardashian Jenners can travel so much
Most fans don't think the KarJens were really self-isolating, or if they were, they didn't for long. They started posting shots of parties, trips, and get-togethers even as coronavirus cases skyrocketed in the US. Fans noticed, and they didn't like it.
One fan wrote "Oh my god I have ZERO compassion for them ahah. 'Oh dear, we have to stay in our mansions and take care of our own kids and laundry for two weeks! This is SO tough!'. And after 2 weeks of BS 'stay home' messages on social media, right back to hanging out, travelling and partying. Smh."
Other fans don't think the KarJens were even every really quarantining at all. One fan said "Did they even last a few weeks? I think they secretly saw each other, they just stopped hiding it after a few weeks."
Plus, as other fans pointed out, if they were really so sad to be apart, they could have quarantined together. Many families across the country moved in to the same house during the pandemic to self-isolate together.
With their gigantic mansions, the KarJens were well-placed to do the same. Fans aren't buying their sob stories.