'KUWTK' Fans Explain How They're so Quick to Spot Kardashian 'Photoshop' on Instagram
The Kardashian-Jenners pretty much dominate social media. Whether they are attending important events or just sitting around the house enjoying some downtime, fans know that they can almost always count on the fact that pictures will be posted online. One of the things that just about everyone knows is that the sisters — as well as their mom, Kris Jenner — are all known for their stunning beauty, high-end fashion, and perfect hair and makeup. Even in pictures, they look so impeccable that it is enough to make anyone jealous, and many fans often wonder just how they manage to do it. As it turns out, the photos are often doctored, and now Keeping Up With the Kardashians fans are explaining how they are so quick to spot Kardashian 'Photoshop' on Instagram.
What are some of the Kardashian-Jenners' most altered pictures?
Over the years, we have seen thousands of Kardashian-Jenner photographs. Even when the family members try to make the pictures appear to be completely natural, the fact of the matter is that they all have been called out more than once for altering images. So, what are some of the most Photoshopped ones?
According to PopCulture, there are actually quite a few. Surely, many people remember back in August 2018, when the sisters posted a Calvin Klein campaign photo, and it was obvious that Photoshop had been used.
Then, there was the time that there was a photograph on social media of Kendall, Kourtney, and two of their friends that appears to have been heavily retouched.
Also, who could forget the time that family matriarch Kris posed for a photograph in which she was advertising Flat Tummy Tea, and instead of focusing on the product that she was promoting, all anyone could talk about was the fact that the picture seemed to have been altered a little too much.
'KUWTK' fans explain how they're so quick to spot Kardashian 'Photoshop' on Instagram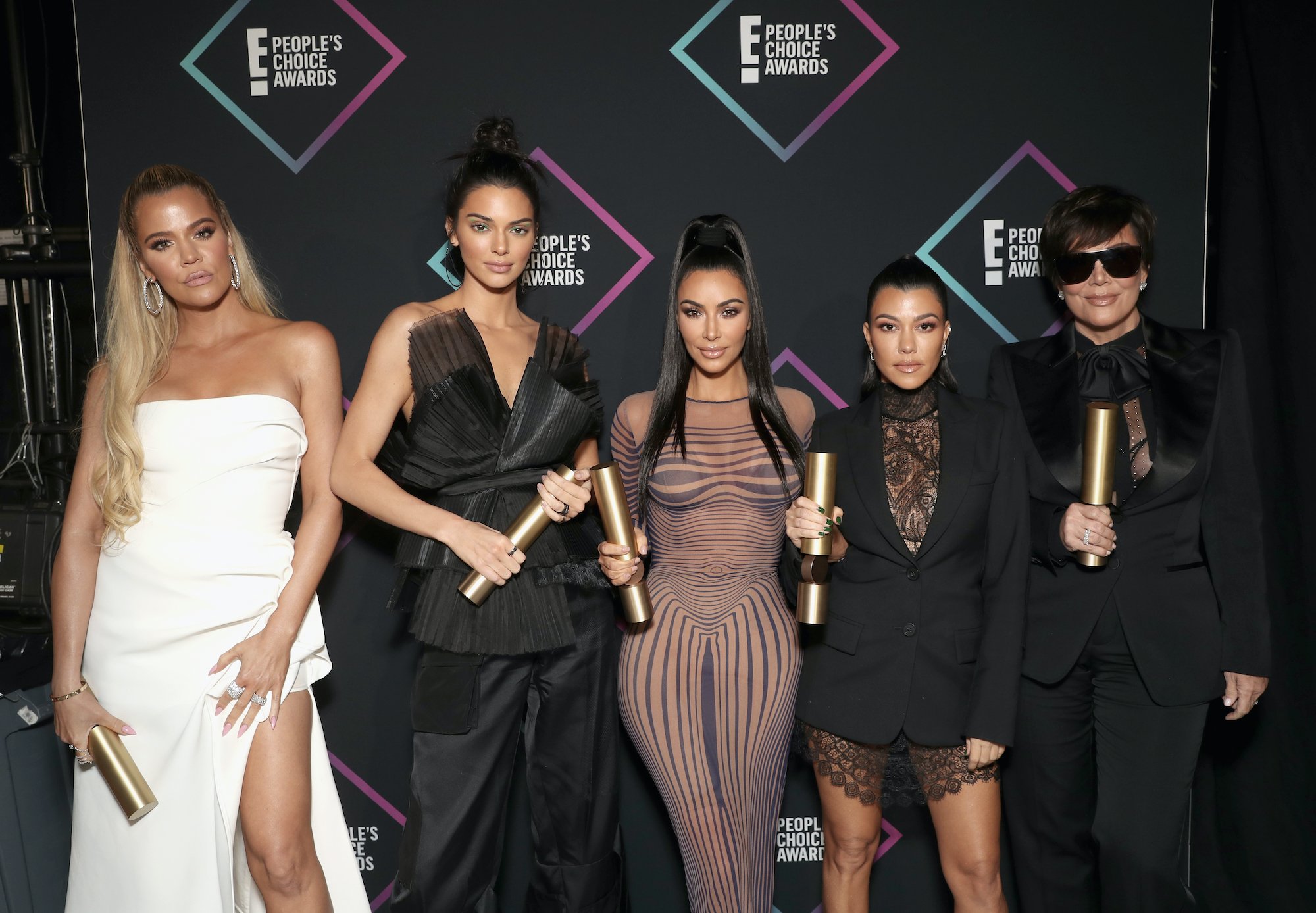 The family has access to some of the best hair and makeup professionals in the business, ensuring that they look flawless at all times. With that being said, how is it that fans are so quick to notice that a picture has been Photoshopped and that no, even the Kardashian-Jenners are not beyond perfect?
A Reddit user pointed out that while some people have trouble spotting altered photos, they now "find it super easy to pinpoint now that I know how easy and quick it is to make quick tweaks."
Other users chimed in by saying that what "looks like subtle Photoshop in execution realistically can make yourself with a waist 2 inches smaller which is significant in display."
It turns out that the little things that are done make a big impact and eagle-eyed fans have no problem figuring out when Photoshop has been used.
Fans are getting a bit frustrated
Fans have been growing pretty frustrated with the famous family for altering so many of their pictures, and they aren't keeping quiet about it. After noticing some editing in one of Kim's recent ads, Newsweek reports that fans didn't keep their displeasure to themselves.
One person actually said, "Who approved of this editing???," while another posted, "At what point does it stop? I mean this family literally created this beauty standard, and yet they're struggling to keep up with it themselves (no pun intended)?! It's so s***."
Looks like it isn't going unnoticed that even the Kardashian-Jenners go out of their way to hide their flaws — and more often than not, everyone knows exactly what is going on.
RELATED: Fans Think Kim Kardashian West's Recent Photo Is Another Photoshop Fail