'KUWTK': Fans Got Bored When the Show Stopped Being About the Family
Keeping Up with the Kardashians has certainly made its mark. After 20 seasons, the show is one of the longest running reality TV shows ever.
It is likely solely responsible for the fame of household names like Kim Kardashian and Kylie Jenner. But ratings have been in a steady decline for years, and fans on forums like Reddit complain of being bored. Although the details are scant, the family does have a new show of some kind coming soon on Hulu. Will the KarJens learn from their mistakes and go back to their reality roots? 
Fans on Reddit say 'Keeping Up with the Kardashians' is boring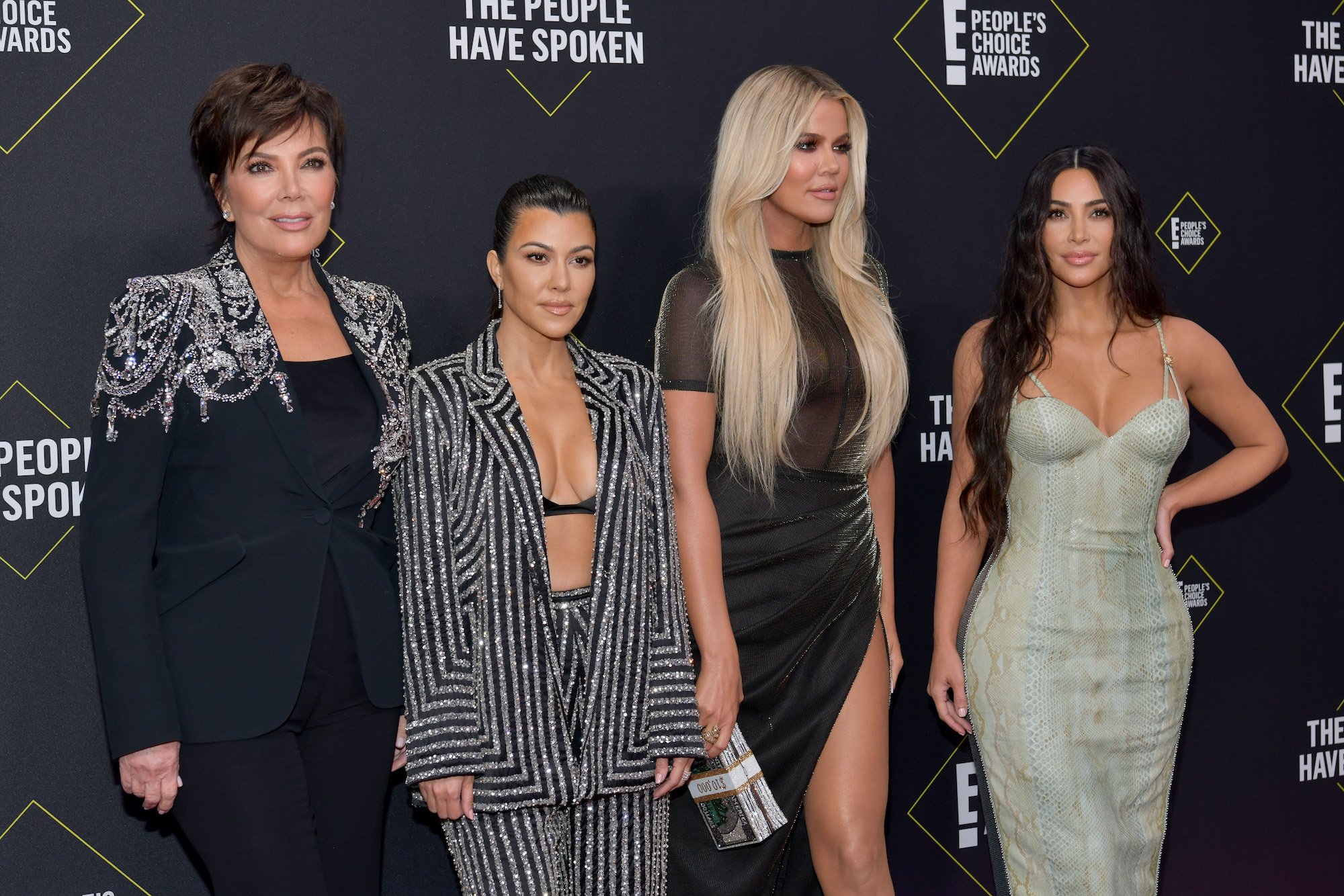 On a recent reddit thread, fans discussed the travesty that is the final season on Keeping Up with the Kardashians. The show was beloved by many when it first premiered in 2007, and fans are disappointed to see it end on such a low note. One fan in particular complained about how the family is constantly griping about COVID restrictions on the show. According to social media, the KarJens haven't been much affected by COVID restrictions at all, and have been posting pictures from all over the world for the last year. 
 But other fans think the show was going downhill long before season 20. According to one redditor, "I think the show started to go downhill when they no longer had the "family home" feel." When Caitlyn and Kris separated, and Kylie and Kendall grew up, the show stopped being relatable to fans. There was no family to follow, instead it became many families, and none of them were sharing everything about their lives. What they did share became less and less relatable. One fan wrote "It went from Kylie wearing eyeliner and Kendall sneaking a dog into her room…. to Kim having a private island… how would I ever connect with that 😂😂"
Ratings for 'KUWTK' are kind of embarrassing 
It's not just fans on reddit who have a problem with KUWTK. The ratings for their newest season are pathetically low. According to the NY Daily News, less than 1 million people tuned in for the April 30, 2020 episode, the last one to air before cancellation was announced. That's a big drop from the numbers KUWTK saw in its hayday. More than 4 million people watched a 2010 premiere where Kim buys a house.
With less than 1 million viewers tuning in on the same day during a pandemic, the show was in hot water long before the announcement. It may not be that the KarJens are doing anything wrong. Some analysts think that tastes have simply changed. Fans, however, think the family is withholding the juicy details of their lives, and that's why the show has gone downhill. 
The show is skirting the most interesting topics 
Not many people want to share their most salacious secrets with the entire world. But then again, not many people have their own reality TV show. Kim isn't like most people. She's built her career off sharing every aspect of her life with fans. Now that she's holding back, fans are kind of miffed. 
As one fan on reddit wrote, "I can't believe while watching this horrible boring season Kim is going through a whole ass divorce and we're watching Khloe and cheatcheat hunt for UFOS." Kim and Kanye West are currently in divorce proceedings, yet the show has been very quiet about everything that is going on. Sharing those details may be painful for Kim, but at this point fans expect it.