'KUWTK' Fans Are Obsessed With Khloé Kardashian's Sizable Hoodie Collection
The Kardashians have made a name for themselves by being rich. The Calabasas queens are always showing off their wealth. That means posting pics of fancy vacations, lounging on private jets, or in front of closets stacked to the ceiling with designer clothes. But even their simple things aren't simple. Khloé Kardashian recently posted a pic of her hoodie collection. There's few things simpler than a sweatshirt, but Khloe's collection has fans on Reddit envying even her least expensive items.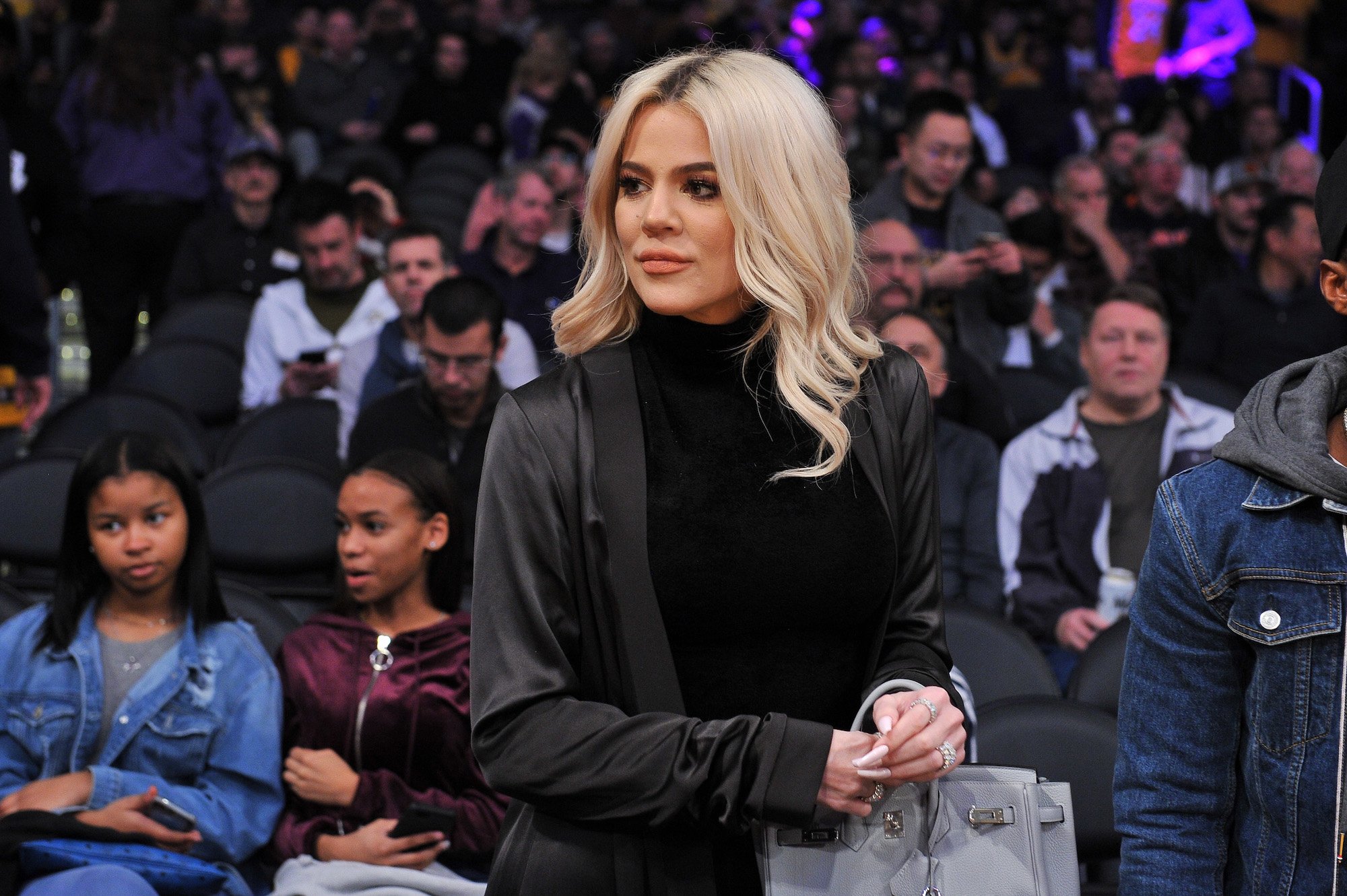 Khloe Kardashian has a color coordinated hoodie collection
In a recent episode of Keeping Up with the Kardashians, fans got a glimpse of Khloe's hoodie collection. A fan posted a screengrab of the moment on Reddit for discussion. Khloé is standing in front of a white armoire, filled with nothing but hoodies.
That's hoodies from floor to ceiling. All are neatly folded. There are a few brand names visible, specifically Adidas. Others clearly have words that aren't visible thanks to the way the hoodies are folded. 
The hoodies are color-coordinated. Black and gray sweaters are on one shelf. Then, all the red hoodies are grouped together next to tan. The shelf below holds the blue, green, and yellow hoodies.
Although many fans loved the look of the color-coordinated hoodies, others wondered at the practicality of having all the hoodies stacked on top of one another. One fan wrote, "when I look at that all I can think is pulling one out and then the whole pile looks messy."
Fans are super jealous of Khloé Kardashian's hoodies 
No matter how Khloé manages to pull a single hoodie out of a stack that's eight hoodies high, her collection is admirable. Fans are jealous. One Redditor said, "That's what I aspire to lol a wardrobe of just hoodies."
Fans love Khloe's collection of comfortable hoodies and want it for themselves. Especially with the perfect organization, even though most agree they wouldn't be able to keep it up without assistants and maids. 
Other fans are perplexed by Khloe's collection. One fan wondered why Khloe needs more than 64 hoodies in the California heat. Others are just reminded of all the Kardashian excess, and it makes them feel gross. One fan wrote "All I see here is unjustifiable excess. No one person needs this much of anything."
Others agreed and claimed that people wouldn't be jealous of Khloe's hoodie collection if she were poor. In fact, the whole collection would take on a different meaning altogether. "Name something that's classy if you're rich but trashy if you're poor? Hoarding."
Khloé Kardashian is known for her impeccable organization
It's not surprising to fans that Khloé color coordinates her excessive hoodie collection. She basically employs that organizational system in her entire house. Khloe is known for her organization. Her pantry has been featured in magazines, and Khloé often brags about having "khl-ocd," a combination of her name and OCD.
Fans don't always love that Khloé makes light of a serious mental health problem, but the fact is Khloe gets a lot of help with her organization. 
Although Khloé claims to be super organized herself, she actually has a company that comes in and helps her organize. She also has assistants and maids to help her keep up with the organization. While Khloe's closet and pantry are admirable, it's important for fans to remember that it's not something the average person should be expected to maintain. Khloe may have a perfect pantry, but she literally hired a whole team of people to make it that way. 
RELATED: Kim Kardashian West To Ring in Her 40th Birthday on a Private Island