'KUWTK': Fans Say These Are the Most Scripted Moments on the Show
Most people know by now that reality TV isn't always so real. There are scripted moments in most, if not all, reality TV shows. At the very least, shows almost always plan the scenes they are shooting. Keeping Up with the Kardashians is no different. There are scripted moments, and the cast members often create situations they feel may be dramatic. 
Now that Kourtney Kardashian is being kicked off Keeping Up with the Kardashians, the drama seems more real than ever. But fans haven't been able to forget some of the most scripted moments on the show. 
Khloe Kardashian's supposed arrest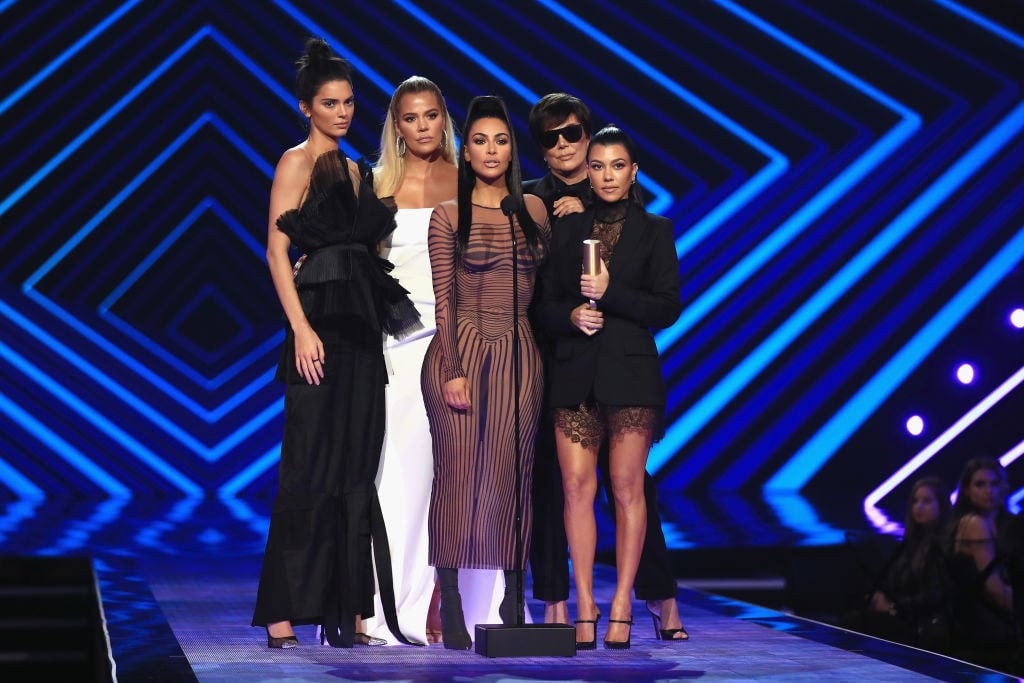 In Season 1, Khloe was arrested for a DUI. The whole thing was filmed, but fans cringed at how fake it was. The show did admit it was a reenactment, but even so, it was painfully scripted. In reality, Khloe was arrested in March 2007, and the show wasn't approved by the network until that fall. 
To add to the scripted feel, Khloe completely fabricated a dramatic reason for driving drunk. She claimed to be distraught on the anniversary of her father's death, when really he passed in September, months after her real arrest.
When Kris Humphries proposed to Kim Kardashian
This was actually going to be one of the least scripted moments in the show before Kim decided to reshoot it. Kris Humphries and Kim had a notoriously short marriage. Their union lasted less than 3 months, and during their divorce, it came out that Kim had re-done the proposal when she didn't like her on-camera reaction. 
Humphries totally surprised Kim with the proposal while cameras were rolling. According to insiders, Kim looked over the footage and decided her reaction could have been better. So she had Humphries propose again. The fake proposal aired in Season 6 of the show. 
Kris Jenner and Kim Kardashian discuss Kim's marriage
Supposedly, Kim and Kris were in Dubai. They're riding along in an SUV when Kim confesses she doesn't want to go back to the states to see her husband. Kris tells her daughter that it's not normal to want to avoid your life partner. This is a turning point for Kim when she realizes it may be time for a divorce. 
In reality, the whole scene was filmed in LA, after Kim had returned from Dubai and after she had filed for divorce from Humphries. Fans found pics from paparazzi of Kim and Kris leaving an LA club in the same outfit as they wore in the scene. And, fans couldn't help but notice the windows of the car were blacked out, probably to hide the fact that they weren't really in Dubai. 
The Cuba FOMO episode
The three Kardashian sisters, Kim, Kourtney, and Khloe, took a trip to Cuba. Their mother Kris and Kourtney's on-again, off-again boyfriend Scott Disick, supposedly experienced a serious case of FOMO. In the episode, the two ride around in a vintage car to try and replicate the Cuban experience. 
In reality, Disick and Kris drove around in the car weeks after the girls returned. It seems like they weren't actually experiencing FOMO, but they needed something mildly interesting to put on the show.
All reality TV is scripted in some ways, and fans aren't mad. Some think the scripted moments are actually funny, especially when they're over the top. When Kendall Jenner caught Kim lying about a twisted ankle, she dropped a glass vase of flowers in the driveway. Yes, fans knew it was fake. But the overly dramatic reaction was worth it.