'KUWTK' Fans Still Hate Kim Kardashian for Going on Vacation During Quarantine with a House You Could Get Lost In
The Kardashian and Jenner family have become an unofficial staple of pop culture. Their infamous reality television series, Keeping Up with the Kardashians, has put the famous family front and center for the past fourteen years.
However, as the cast's loyal fans already know, the series finale of Keeping Up with the Kardashians is quickly approaching. 
After 20 seasons, a lot has happened, both on and off the air. This past year everyone was affected by the unforeseeable global pandemic, but fans of Keeping Up with the Kardashians didn't love how Kim Kardashian handled it. Find out the details behind why fans and viewers of Bravo's popular reality television series still hate Kardashian for going on a vacation during quarantine with a house you could get lost in. 
A closer look at Kim Kardashian's house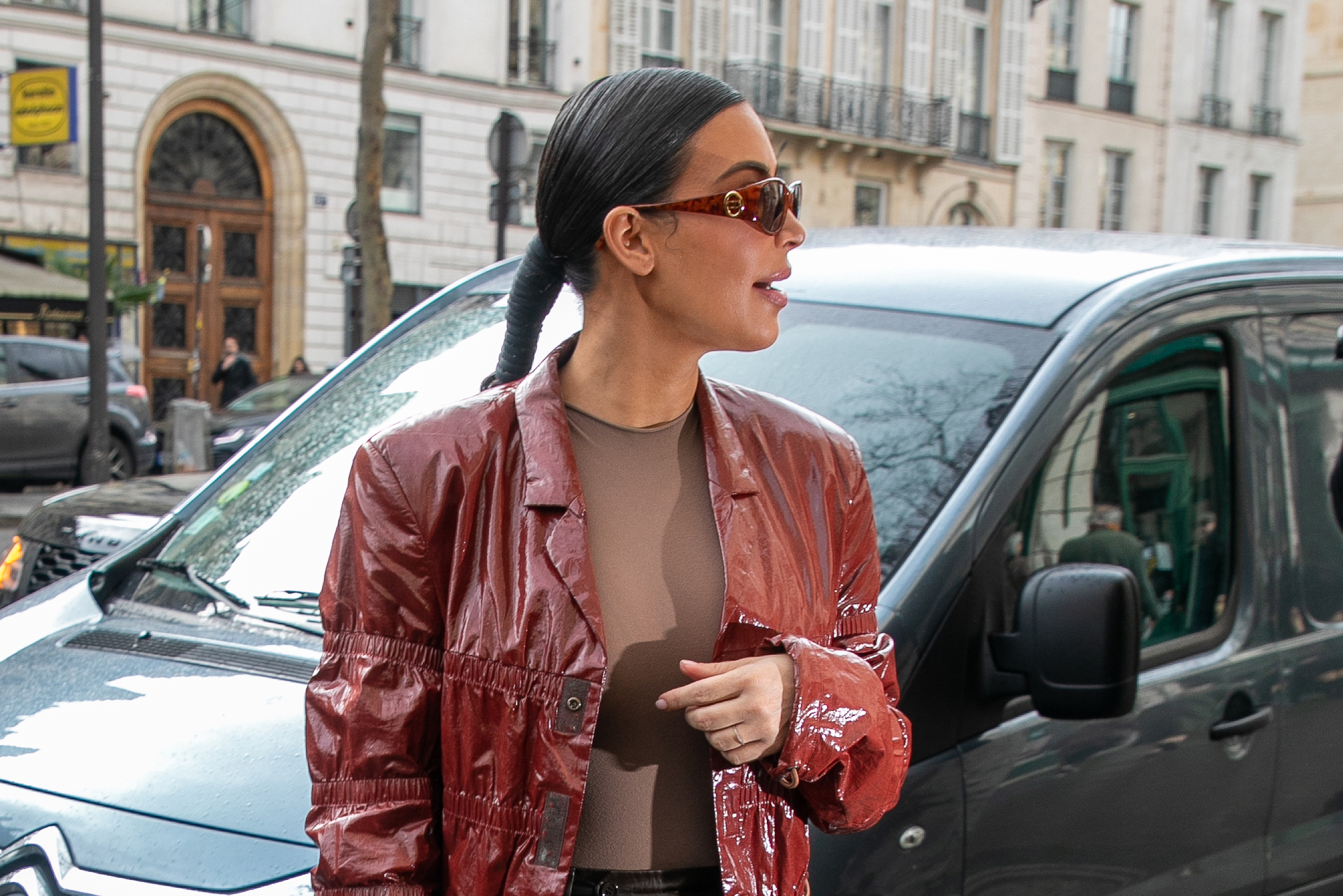 RELATED: Why People Think Kim Kardashian's 'Minimal Monastery' Home Style Is Weird
MTV shared an exclusive tour of Kim Kardashian's home that had her fans and followers blown away. Beginning in the bathroom, it immediately becomes obvious that this isn't your average home.
The unique sinks which appear to look like contemporary tables were designed by Axel Vervoordt, Claudio Silvestrin, and, of course, Kanye West himself. Instead of light switches Kim Kardashian's home has buttons. In her bedroom the television quite literally comes out of the floor. The home that is valued at 60 million dollars comes with a pool and basketball court amongst other things.
The mansion that is located in Hidden Hills is stunning, but, nonetheless, Kardashian has faced some pretty harsh criticism when it comes to the topic of her home. 
What fans and viewers of 'Keeping Up with the Kardashians' have said about Kim Kardashian's home
RELATED:Kim and Kanye's Ridiculous Real Estate (and Other Elaborate Kardashian Homes)
Reddit is where fans and viewers of Bravo's famous reality television show go to talk about all things Kardashian and Jenner. And when it came to Kim Kardashian's home, they definitely had a lot to say. This Reddit discussion portrays some of the fans and viewers' opinions and speculations on the highly-talked about real estate property.  
Many people, per usual, accused Kardashian of designing her home with photo shoots in mind. To be honest, they probably aren't wrong. 
On top of this, many fans don't understand why she doesn't actually use so many of the luxurious features the home has to offer, like that glamorous pool. Some users joked that the reality television stars wouldn't dare risk messing up their hair or makeup, but, all jokes aside, many fans of Keeping Up with the Kardashians are still upset with Kim Kardashian's actions throughout the global pandemic.
Kardashian vacationed during quarantine
RELATED: Kim Kardashian West Is 'Redecorating' Her Calabasas Home Now That Kanye West Is Gone
Kardashian took a lot of heat for a vacation she went on while most of the world was on lock down. The trip to Tahiti was to celebrate the star's 40th birthday, but it didn't come without harsh criticism and judgement. 
The Reddit thread reiterated many of the frustrations and feelings so many felt when social media and headlines revealed the celebrities breaking COVID-19 guidelines to party and celebrate. Fans and viewers of Keeping Up with the Kardashians had even a tougher time understanding the stars' actions knowing what a beautiful mansion Kim Kardashian owns.
One user screenshot the layout of Kim Kardashian's home and sarcastically wrote, "Can't imagine having to quarantine here. Totally understand the need for multiple vacations". Though almost six months have passed, many fans and viewers are still very upset with Kim Kardashian.