'KUWTK': Fans Think North West Could Become the Next Bindi Irwin After Seeing How Comfortable She Is Around Spiders
Kim Kardashian West has always had a fear of spiders. But ironically, her worst fear has slowly grown into daughter North West's biggest obsession.
Kim Kardashian West has always had a fear of spiders. But ironically, her worst fear has slowly grown into daughter North West's biggest obsession — and she can't handle it.
During a new episode of Keeping Up With the Kardashians, the KKW Beauty mogul opened up about her daughter's love of the eight-legged creatures, revealing that the little girl is so obsessed with them, she'd even requested one as a pet.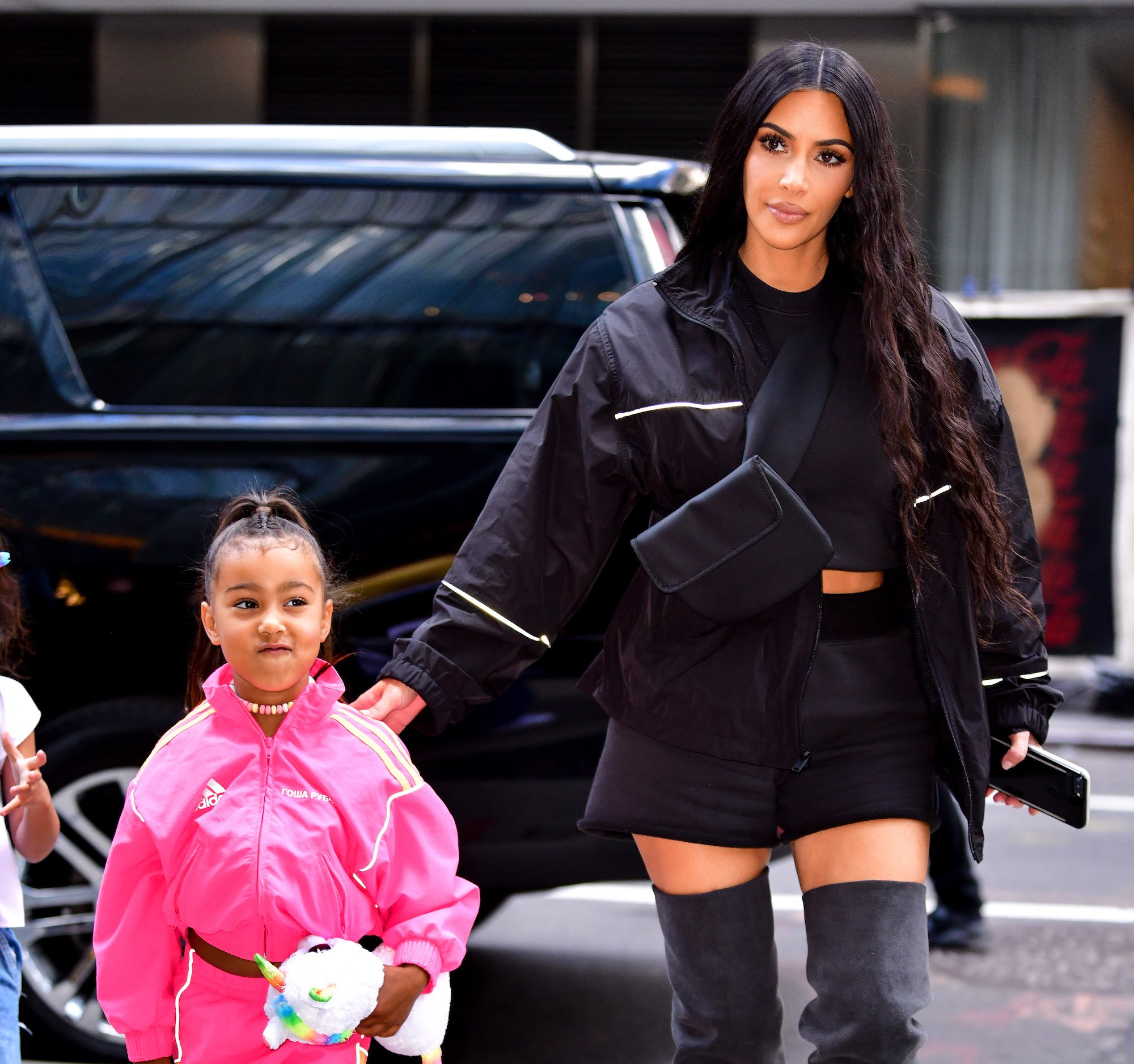 Kim Kardashian West tries to talk North out of wanting an eight-legged pet
Kardashian West may have a crippling fear of spiders, but her 7-year-old daughter North surely doesn't.
During the latest episode of KUWTK, the reality star revealed to sister Khloé Kardashian that North had been asking for a pet tarantula, but shared that she's too afraid of the creatures to allow them in her home.
"That is absolutely never gonna happen. Like, never ever ever, as long as she's living under my roof, never going to happen," Kim shared.
Though she tried to humor her daughter by taking the little girl to a pet store, she revealed that she tried to pay off the store employee to give false information about spiders.
"Somehow North conned me into going to this pet store that was right near her school," the KKW Beauty mogul told her sister. "I go up to the lady first, I go, 'Listen, I'll pay you 100 bucks. Just say they're mean to kids, not good pets, they bite everyone, say whatever you gotta say. I'll pay you.'"
Kardashian West's bribery attempt ultimately backfired because, as she explains, the employee ended up telling the mother-daughter duo about how tarantulas "make great pets" and even encouraged North to hold one.
But Kim eventually came up with a brilliant plan to diminish her daughter's obsession.
"Maybe I'll just…I'll be sitting there and looking at my phone and I'll be like, 'Oh my god did you hear the news? All these kids died at a school from tarantula bites,'" she said.
"I'll just like scare the sh*t out of them," she added, laughing.
Fans think North West could be the next Bindi Irwin
Kardashian fans have known of North's love of spiders for some time now.
Earlier this year, Kardashian West shared a photo of her daughter posing with a giant spider on her head next to wildlife expert and YouTube personality Coyote Peterson.
"My fearless kids love animals North & her friends loved spending the day with her wildlife hero @coyotepeterson and his animal friends!" Kardashian wrote on Instagram under several snaps of her kids playing with wild animals.
RELATED: Kim Kardashian West Critics Think She's Using Her Kids to Stay Relevant
The seven-year-old even tried to help her mother overcome her crippling fear of spiders during KUWTK. After striking up a deal with the little girl that she would hold a spider in her hand, Kardashian West went through with her agreement.
As the reality star held the creature in her hand, North snuggled close to her mother, offering support.
In the end, North emerged as a hero, and many people quickly took to Twitter to praise the little girl for her bravery.
Many couldn't believe how unbothered and comfortable North was around the eight-legged creature. Some even believe that the little girl's fearlessness around crrepy crawlers is proof that she has what it takes to become the "US version of Bindi Irwin."
Though we always thought North would follow in her family's footsteps and become a reality television personality when she's older, it seems like working with animals might instead be a career path she goes down.
We'll just have to wait and see what the future holds.