KUWTK' Fans Think Scott and Kourtney's Story is 'Heartbreaking' But Don't Want Them Back Together
Kourtney Kardashian and Scott Disick are iconic as far as the Kardashian family goes. Although they are firmly and finally broken up, they are staples and Disick is family. They have three children together, Mason, Penelope, and Reign, and have been known for their effective co-parenting moments on the show Keeping Up with the Kardashians. In 2015, they broke up for good, and fans were devastated. They believe the two are better off not together but years later, fans are still reminiscing over the Kardashian/Disick story.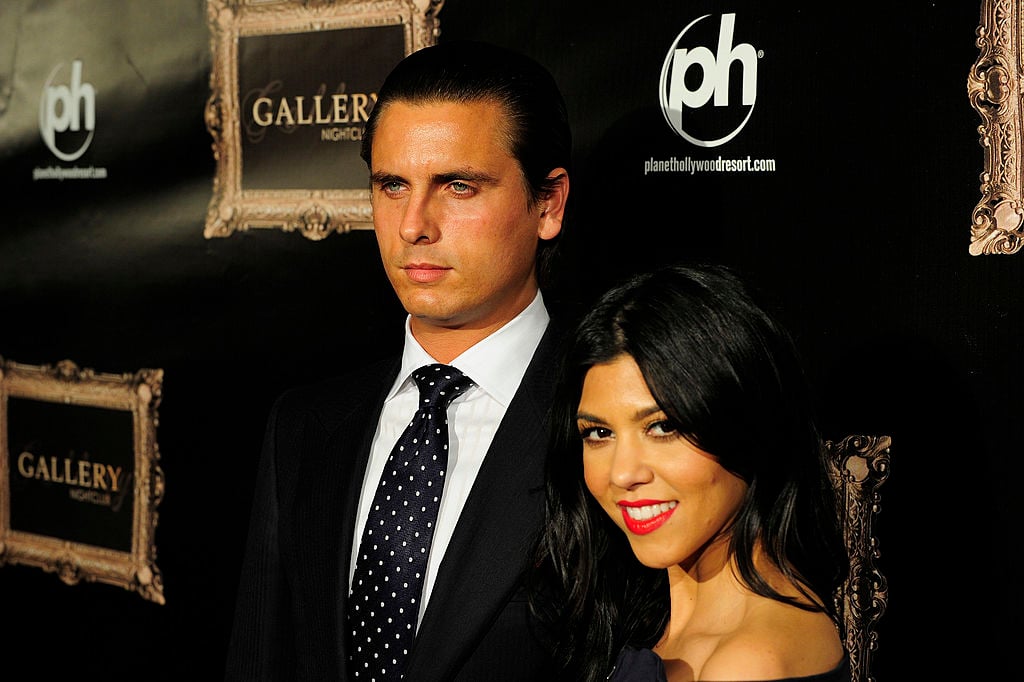 Why are fans so broken-hearted years after the breakup?
The final breakup between Kardashian and Disick was in 2015 but five years later, fans are still talking about it. They talk about how they're still heartbroken and why Kardashian and Disick really weren't good together. Disick now has his own show called Flip it Like Disick and he's spoken up about his shortcomings on interviews during the show. Fans talk about how in love they were in the beginning back in 2007 when the relationship first began.
In 2008, Disick was accused of cheating by Kardashian's sisters after they found texts on his phone with an ex. Kardashian and Disick got back together a year later when Kardashian became pregnant with their first son, Mason in 2009. Kardashian's family was critical of DIsick's alcohol use and how often he went out while Kardashian was pregnant and then raising their infant son. According to fans on Reddit, this is one of the many reasons why they were so unhealthy together. Along with interviews Disick has done on Flip it Like Disick, it is clear that Disick wasn't ready to get serious about parenting since that time. Fans of Disick also accuse Kardashian of being overly critical during this time in their relationship. 
Although the couple gets along now, fans still bring up the heartbreak
As any regular couple, Kardashian and Disick often still have rough patches that they have to smooth over. On his show, Disick talks about how he was more concerned with building his image instead of being a present and attentive father. However, he has matured since the last official split and is now a much better co-parent. Kardashian is criticized by fans of her continued criticism of Disick on occasion and even taking him for granted.
Every time the couple fights, it appears that fans and critics are reminded of the breakup all over again. The heartbreak returns. Fan theories mention that Disick and Kardashian needed to work on themselves separately and, now that they have, it's a shame that they can't be together. 
Despite the devastation, fans don't want the couple back together
There are still fights between Disick and Kardashian. The rough patches continue and every now and then, one posts photos with the other that fans find in bad taste. From the beginning of Kardashian's relationships with new people, there has been fan speculation of Disick's jealousy. Some have voiced the opinion that this means they regret breaking up but neither Kardashian nor Disick has ever said this outright. 
All the fights remind fans what made them feel so bad about the breakup in 2015, according to a thread on Reddit. Ultimately, fans see how unhealthy they were together and love the people that Disick and Kardashian have become separately. 
Kardashian and Disick have effectively moved on
Disick has been dating Sophia Richie for the past two years. They have even vacationed together with Kardashian and the kids! Richie has made a few appearances with Disick on Keeping Up With the Kardashians and on Flip it Like Disick but has reportedly decided to step back to pursue her own acting career. She and Disick are still together, even though she won't be seen on the shows with him as often.
Kardashian was with Younes Bendjima in 2016 and their relationship lasted a couple of years. In December 2019, the couple was reportedly back together and are still together now. One source told People, "Kourtney decided to give him another chance," with another saying, "They have fun together and her kids like him."