'KUWTK' Fans Think Scott Disick is a Good Person – He Just Wasn't a Great Boyfriend
Scott Disick has remained a central part of the Kardashian clan, even though he and Kourtney Kardashian ended their romantic relationship five years ago. Now, the couple has a great co-parenting arrangement, and Disick continues to be involved with the whole family, appearing on Keeping Up With the Kardashians regularly. However, Disick's relationship with fans is a little more tricky. After he was accused of cheating on Kardashian and put her through years of drama because of his addictions, he wasn't exactly a favorite with viewers. But that doesn't necessarily mean they think he's a bad person. In fact, fans have a surprising way of relating to the Lord of reality TV.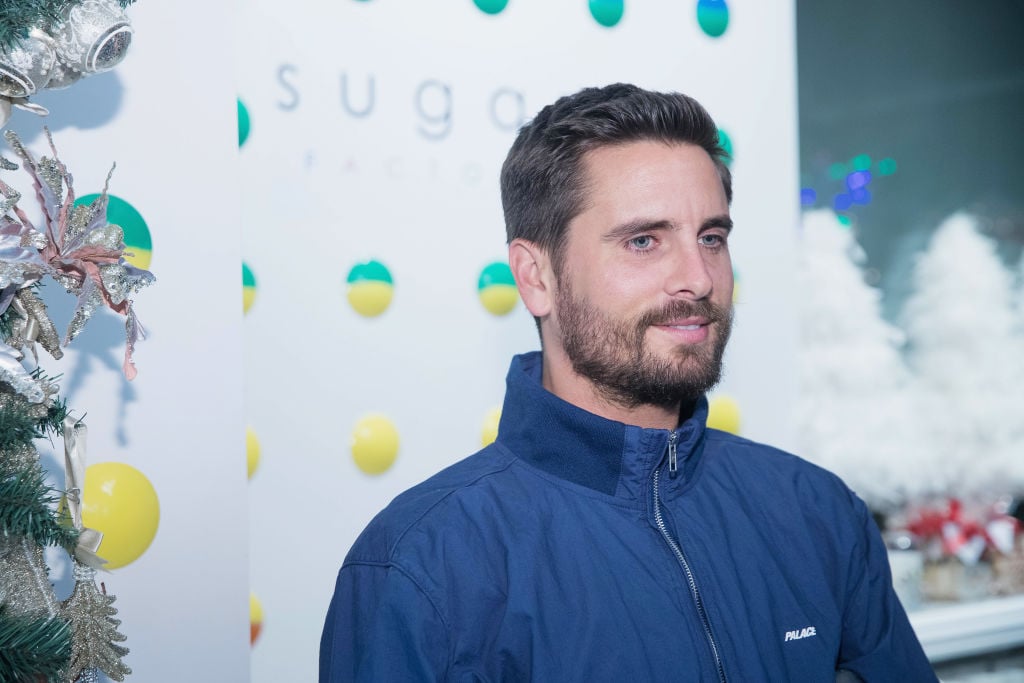 Scott Disick wasn't a very good boyfriend to Kourtney Kardashian
RELATED: KUWTK' Fans Think Scott and Kourtney's Story is 'Heartbreaking' But Don't Want Them Back Together
Disick and Kardashian were together for nine years, and they have three kids together, but their relationship was always filled with drama. When they got together in 2006, Kardashian was 29 and seemed eager to settle down. But Disick was only 24 and hadn't left his partying lifestyle. After the kids came along, this difference caused plenty of drama. Good for viewers, but not so good for their relationship. 
Kardashian stuck by him for years, trying to make their relationship work, even though Disick was accused of cheating and was dealing with addictions. Finally, in 2015, they ended their romantic relationship. But Disick continued to be a regular part of the show.
The Kardashians like Scott Disick around
Kardashian wanted her children's father to be in their lives. So, she worked hard to build a successful co-parenting relationship with Disick, even though it was a challenge. As seen on the show, the couple had to go to therapy to work on their issues. Later, the couple had to do a lot of work to get to a good place co-parenting.
Eventually, it worked, because the family continued to spend plenty of time together, even when Kardashian and Disick both started dating other people. They got together for holidays, and even went on vacations together. During this whole time, fans got to see a whole other side of Disick on KUWTK.
Disick also had a chance to bond with other Kardashian family members. Khloé Kardashian even describes Disick as her "best friend," even though he did annoy her at first.  
"Obviously, we're best of friends, but what's crazy is how much I hated him before. He was a douchey little dick," Khloe told Complex. But now she sees Disick as a really good person. "He still falls off or makes mistakes, which everyone does. I don't expect anyone to be perfect, but what I like about Scott is that he's honest about his weaknesses and his strengths," she said.
Fans like Scott Disick as a person
Over the years, fans have watched Disick be a pretty bad boyfriend to Kardashian. But at the same time, they watched him grow and bond with the whole family. They seem to realize what the rest of the Kardashian family has already figured out- that Disick is a good person, even if he shouldn't be in a romantic relationship.
A recent Reddit thread demonstrated viewer's feelings on the subject. Fans were discussing their favorite "KarJenner boyfriends," when Disick was brought up. "Scott but not as a boyfriend tho cuz for obvious reasons, but I like his sense of humor!" One person wrote. Others agreed that they really liked Disick as a person. "I mean I think he's a lovely person but he wasn't a good boyfriend to Kourtney," a viewer wrote. 
Fans were also really quick to recognize how Disick has made the reality show fun to watch. One person wrote, "Scott was so dysfunctional, but I probably would not have been interested in the show without him." Obviously, fans don't want Disick and Kardashian to reunite as a couple, as they recognize that wouldn't be healthy. But they're still eager to see Disick as part of the show because they like him as a person.