'KUWTK' Fans Want to Know What's Wrong With Kim Kardashian's Face
Celebrities and famous stars are quite literally experts when it comes to being in the spotlight. The popular star Kim Kardashian is no exception. The famous TV star from the E! cable network show Keeping Up With the Kardashians is often in the headlines and all over social media.
Over the years Kardashian's success and fame have grown to shockingly high levels. She has gained a tremendous amount of fans and followers as a result.
Fans and viewers have enjoyed the many different looks Kardashian has served over the 18 seasons the show has been airing, but recently, fans have become increasingly worried about the star's face.
Take a closer look at the scene from Keeping Up With the Kardashians that is causing so much concern surrounding Kim's face.
Kim Kardashian in 'Keeping Up With the Kardashians'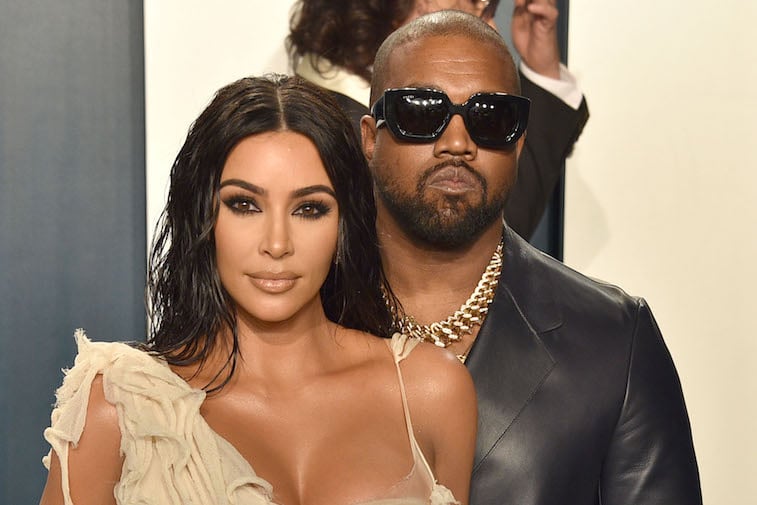 A recent scene from season 18 of Keeping Up With the Kardashians has viewers and fans concerned about Kim Kardashian's face. In "Date My Daughter" Kim went over to Scott Disick's house to help him prepare for an upcoming speaking engagement.
The two are seen on screen as Kim tries to coach and prepare Scott for the event that he was clearly very nervous about. However, as usual, all eyes were on Kim. Many viewers thought something was off about her face. Fans candidly expressed their opinions and concerns.
Find out the details behind what fans have been saying about Kim Kardashian's face.
How are fans reacting to the 'Keeping Up With the Kardashians' clip?
Keeping Up With the Kardashians fans never miss a beat when it comes to details in the episodes. In the scene that showed Kardashian helping Disick prepare for his event, many viewers pointed out that Kim's face looked notably different.
A recent thread illustrates some of the frustrations Keeping Up With the Kardashians fans were feeling. One user wrote, "Kim is normally a very beautiful person, but good god does she look strange here."
Though it may seem a bit harsh, there were many comments in the thread echoing the concerns surrounding the reality television star's face. Fans were not holding back.
Another user shared, "Her face doesn't move like a normal face anymore."
Many of the comments were intended to highlight and bring to light the unnatural features that Kim Kardashian has taken on over the years. They are not alone in their frustrations.
The clip has stirred up a lot of conversation and speculation about Kim and her face. Fans and viewers of the show are wondering just how much work Kim has gotten done on her face since the show began.
What do fans and the public know about the work Kim Kardashian has gotten done on her face?
Going back all the way to 2010 Kim has always been very open about her usage and love when it comes to botox. Since then, the famous celebrity has shared her positive experiences in regards to using laser treatments as well.
Though many people have speculated that Kim has gotten a nose job, both the famous star and her makeup artist claim it is just a result of excellent contouring. Medical professionals have suspected that Kim's stunning looks can be contributed to using things like anti-wrinkle injections and lip, chin, and cheek fillers.
Though much of the public suspect the famous reality television star has mostly like gotten more work done than she has actually revealed, it seems like the majority of Kim's good looks are a result of her amazing makeup and beauty routines and treatments.