'KUWTK' Fans Wouldn't Care So Much About Khloé's Nose If She'd Just Admit It Looks Different
Keeping up with the Kardashians star Khloe Kardashian swears she has  never had any plastic surgery, on her nose at least.
Khloe Kardashian has had insecurities about her looks since she was a child. But, the Keeping up with the Kardashians star swears she has  never had any plastic surgery, on her nose at least.
Fans are not convinced and side-by-side photographs of Kardashian showing her current look versus some images from her first season on Keeping up with the Kardashians show a drastically different looking woman.
Kardashian chalks it up to aging gracefully and talented makeup applications, or she pretends it looks exactly the same. Her refusal to acknowledge the difference in her looks is what gets fans riled up.
Khloé Kardashian has talked about her insecurities before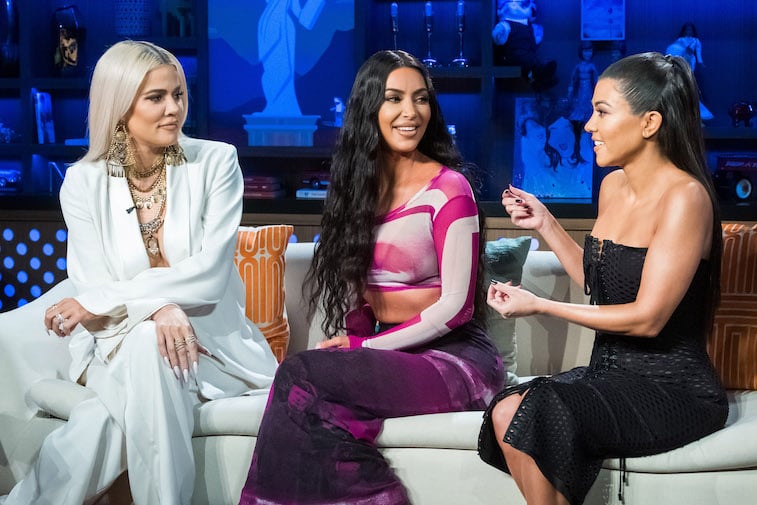 The reality TV star is no stranger to criticisms about her body and looks. Khloé Kardashian has battled issues regarding self-love and positive body image for years.  In fact, she remembers thinking about a nose job when she was a really young child. InStyle reports that she overheard her mom, Kris Jenner, confiding in a friend that she wished Khloe would have her nose done.
"She didn't mean harm, but when I was around nine I overheard my [mum] telling her friend I needed a nose job," Khloe recalled. "I was shocked; I hadn't even thought about it."
Now, the mother to two-year-old daughter, True, Kardashian has spent her life tackling those insecurities and becoming more confident in who she is. Which is important to her now that she is an example to her own daughter.
"Everyone criticizes me about my weight all the time. It's easy for me to be like some other girls in Hollywood – not eat and become anorexic – but thank goodness I am strong-willed and secure with myself," she told Life and Style in 2009.
Khloé Kardashian wants plastic surgery for her nose
According to The Daily Mail, she recently admitted she considers getting a nose job really often. This happens more then she'd like when fans rudely speculate about her face on social media.
There are entire Reddit threads devoted to discussion about her looks. But, she most often gets questions about whether she has undergone surgery on her Instagram account. 
"One day I think I'll get one," she says, "because I think about it every day. But I'm scared, so for now it's all about contour," she defended herself. 
Even her sisters have wondered about the drastic differences in her looks
In an episode of Keeping up with the Kardashians, even Kim calls Khloe out on the changes in her appearance. She tells her sister that she can't stop staring at her face and wants to know what she's done to it. Khloe sounds indignant while she denies using any filler or changing her face while her sisters laugh at her in disbelief.
Followers jumped to social media to chastise the star for her refusal to admit that there is something different about her face. If even her family notices a change, they argued, there must be something happening.
Fans are annoyed by Kardashian's apparent lies
Khloe doesn't beat around the bush. She's said in multiple interviews that she has not had work done on her nose, but she is guilty of over-contouring. The contouring, of course, is how she explains why her nose looks different all the time. Sometimes she thinks she looks great at home in her mirror but it looks different in different lighting.
Fan aren't upset that her nose looks different sometimes, their complaint is that they wish she'd just admit that she's had work done, or admit that her nose is looking a lot slimmer these days. 
Reddit user renegadeYZ notes that in some recent photos you can't even tell which Kardashian sister is posing in the photograph. "Khloe is unrecognizable here," he complains on Reddit, to which other users agreed– stating that she was channeling her inner Michael Jackson and questioning if it were even Khloe in the photograph.