'KUWTK': How Will the Kardashian-Jenners Handle Drama After the Show Ends?
More than a decade ago, Kim Kardashian West's leaked sex tape started a dynasty. Sure, most people think matriarch Kris Jenner was the one who leaked the tape, but it was still a risk. Kim and her sisters could have faded into obscurity, and the tape would have been lost to the bowels of the internet. But Kim and her mother finagled a show out of the scandal, and the rest is history.
Now that Keeping Up with the Kardashians is over, fans on reddit wonder what will become of America's royal family. 
Fans wonder how the Kardashian Jenners will tell their side without 'KUWTK'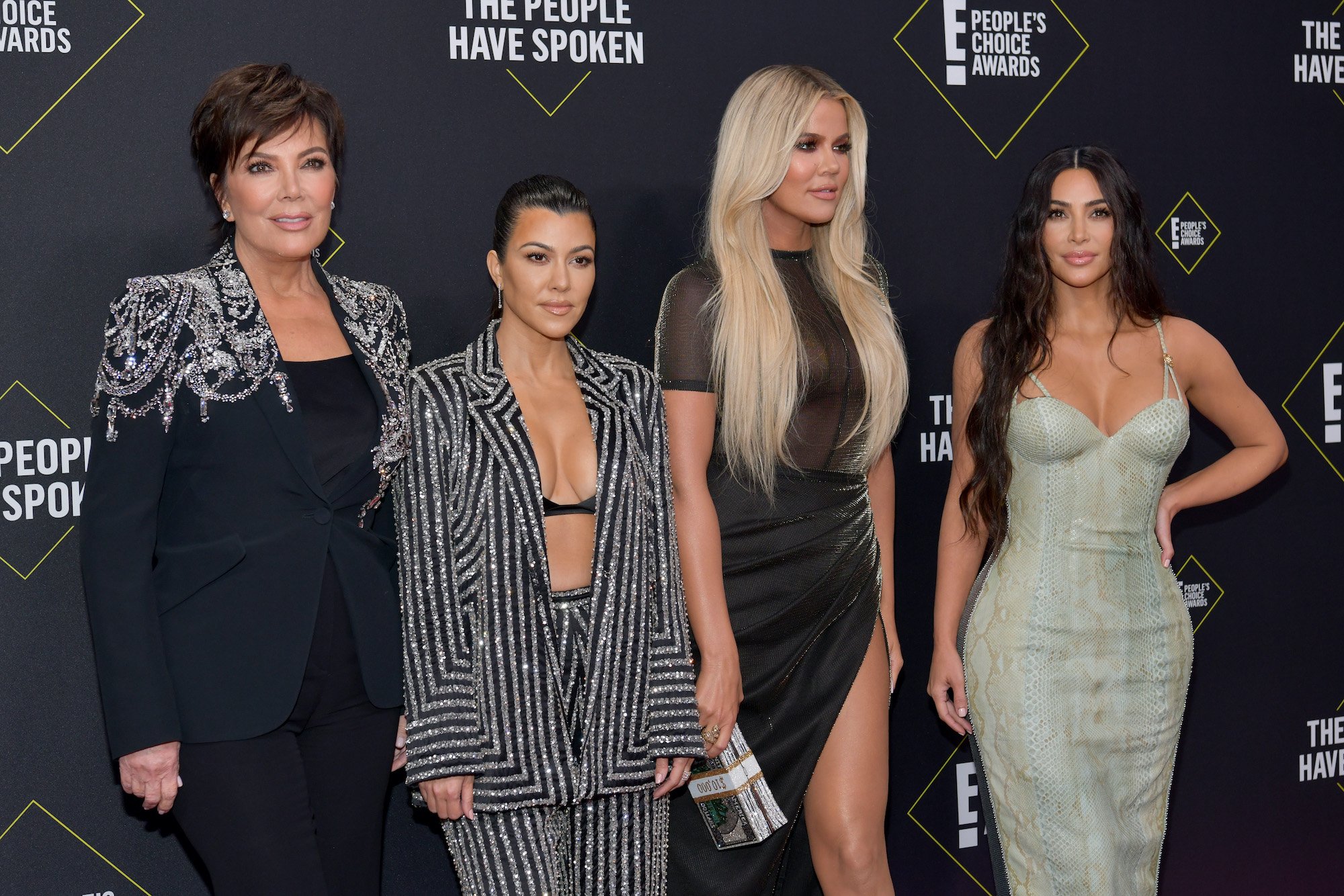 As far as scandals go, the sex tape was only the beginning. Unlike other celebs, Keeping Up with the Kardashians was a great way for the KarJens to explain their side of the scandal.
While other famous people may sit for interviews with People Magazine or TMZ to try and get ahead of rumors and accusations, the Kardashian Jenner clan never needed to do that. They could always tell their side of the story on their reality show.
The show presents less risk, because the family can explain their side to fans without an interviewer having the chance to surprise them with any 'gotcha' questions. Their responses can be rehearsed. 
Now that they won't have the show to get ahead of scandals, fans wonder how they will handle all the rumors that will inevitably pop up around them. They have very occasionally made statements on social media, like Kim's post about Kanye's mental health, but usually that's just a small snippet of information. In order to get out a whole story, from their side, the KarJens may have to make friends in the tabloid industry. 
Some fans think the KarJens will move to Netflix
When fans on Reddit discussed how the Kardashian Jenners will explain rumors without the show, most fans mentioned TMZ. Kardashian followers expect there to be more interviews, more social media posts, and more TMZ exclusives. But some fans think that the recent announcement that Keeping Up with the Kardashians is ending may actually signal a beginning. 
There are fans who think that there will certainly be a spinoff. Some speculate that the family will move to Hulu or Netflix, like many other celebs, including Meghan Markle and the Obamas.
As one fan wrote, "Maybe once they're done at E they'll move to Netflix or Hulu or something. I can't see it being the same show, but I could certainly see Khloe and Scott champing at the bit to do something."
Will the Kardashian Jenner controversies end altogether?
Other fans don't think there will be more Kardashian shows. They feel that the end of KUWTK is the end of an era. Kim and her sisters had to end their show, not only because they were tired of doing it, but because ratings were falling fast.
One fan wrote: "I don't think there will be any controversies to speak of. Little tid bits here and there but let's be real, the Kardashian era is over, they have become the worst thing that could happen to any celebrity, they have become irrelevant."
But there are those who aren't ready to give up on the KarJens so easily. Many commenters maintained that the Kardashians have a large following outside of their show, and that people will still want to 'keep up' with their lives.
One fan defended the Kardashians, saying "Why do people think the Kardashians will become irrelevant once the show is over? Most people I know that follow them don't even watch the show. When Tristan cheated on Khloe with Jordyn the internet literally blew up, and this was months before it was even shown on the show."